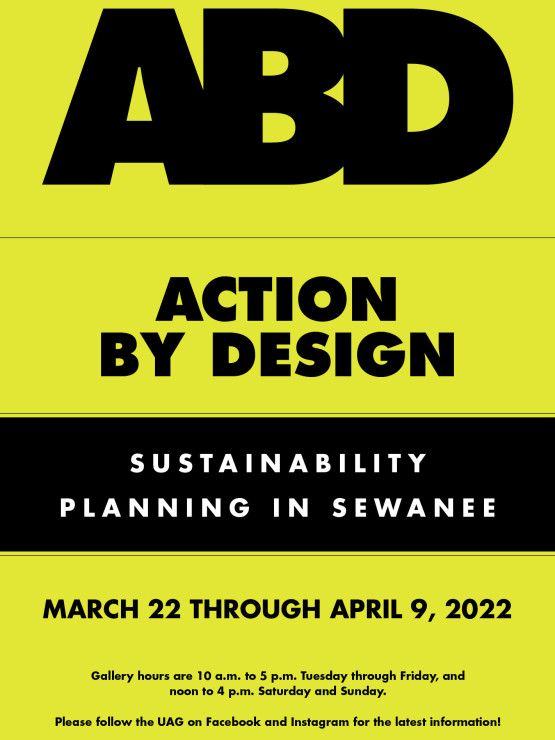 Action By Design: Sustainability Planning in Sewanee
"By design" simply means on purpose, thoughtful, and intentional.
Making ideas visible, inspiring visitors, and bringing people together across areas of study and interest are all essential to the mission of the University Art Gallery.
Action By Design is part exhibition and part workshop. It is intended to share pieces of sustainability planning on our campus and in our community - especially the University of the South's new Climate Accountability Plan (CAP) - and to invite visitors to participate.

Sustainable Planning and Design best begins with an integrative workshop (charrette) process that brings everyone along for the conversation. This exhibition is inspired by that process.