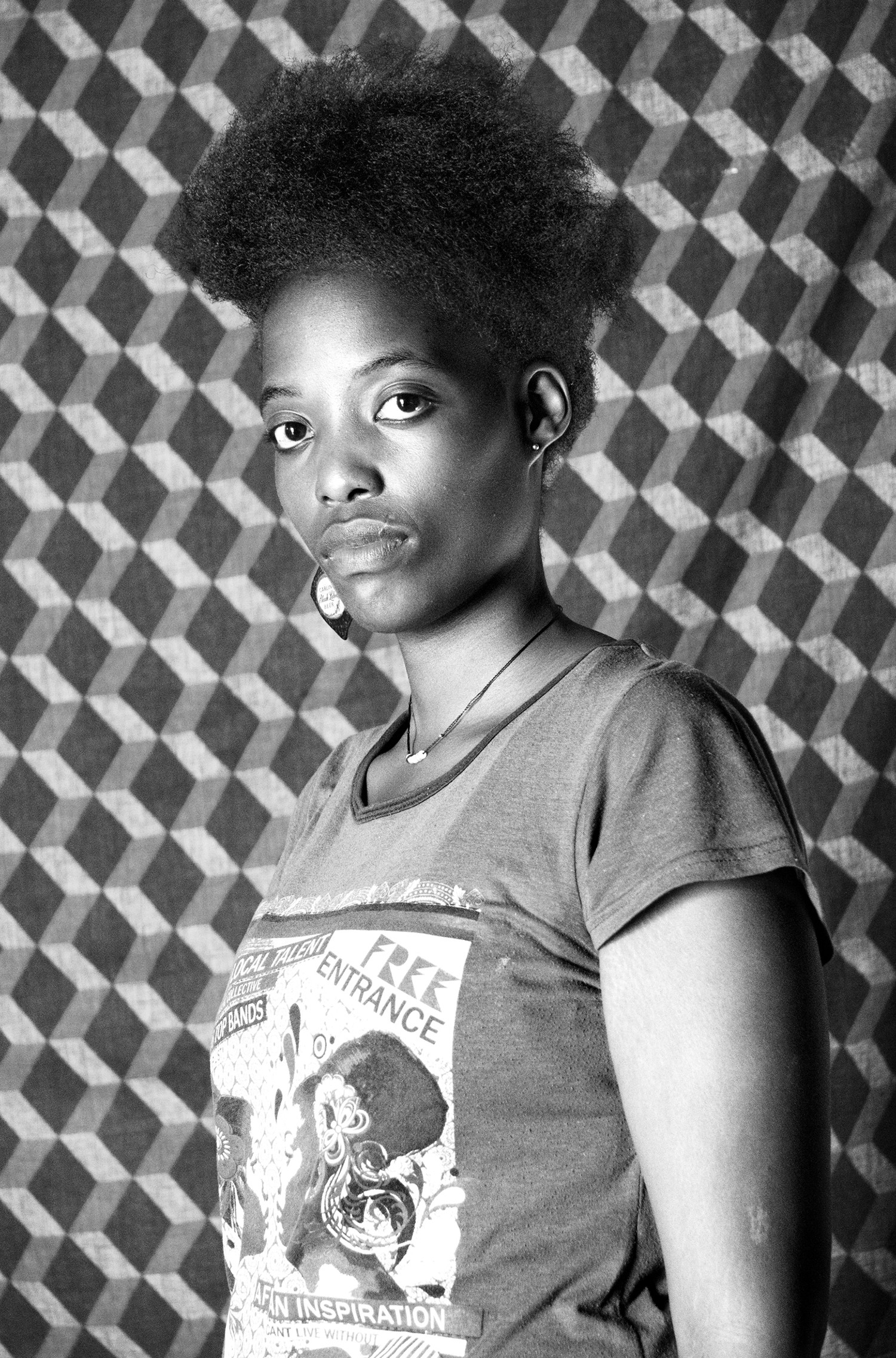 The University Art Gallery is proud to present the work of renowned South African artist activist Zanele Muholi in a selection of 22 photographs from her series Faces and Phases, dignified portrait photographs of black South Africans who identify as LGBTI. Shown together, these portraits of individuals represent and build community. Muholi is a visual activist. In collaboration with her sitters, she uses photography to combat the oppression of a group whose existence is often excluded from South African history. The people represented in Muholi's portraits choose to be visible. They invite us to see and know them. By doing so they resist the erasure threatened by prejudice and hate crimes. Faces and Phases ensures visibility for black queer and transgender individuals and communities.
An opening reception celebrating the exhibition and offering the opportunity for conversation about the issues it confronts will be held on Feb. 3, from 4:30 to 6:30 p.m. in Convocation Hall.
Zanele Muholi is the winner of the 2016 International Center for Photography Infinity Award for Documentary Photography and Photojournalism. She co-founded the Forum for Empowerment of Women in 2002, and Inkanyiso, a forum for queer and visual (activist) media, in 2009. She has shown her work all around the world, most recently in the solo exhibition Zanele Muholi: Personae in the National Underground Railroad Freedom Center in Cincinnati, Ohio, as part of FotoFocus 2016. Other 2016 exhibitions include Making Africa: A Continent of Contemporary Design, Centro do Cultura Contemporania de Barcelona, Barcelona, Spain; Mina/Meg at the Kulturhistorek Museum, Oslo, Norway; Somnyama Ngonyama, National Arts Festival, Albany Museum, Grahamstown, South Africa; Somnyama Ngonyama/Systematically Open?, Parc des Ateliers, LUMA Foundation, Arles, France; and African Art Against the State, Williams College Museum of Art, Williamstown, Massachusetts. Muholi lives and works in Johannesburg, South Africa.
Generous support for this exhibition has been provided by the Friends of the UAG; the Art, Art History and Visual Studies Department; the Politics Department; the Humanities program; and the Women's and Gender Studies program. This exhibition would not be possible without the assistance of the Yancey Richardson Gallery, NY.
Friday, February 3, 2017, 10 a.m. to Friday, April 14, 2017, 10 a.m.
The University Art Gallery