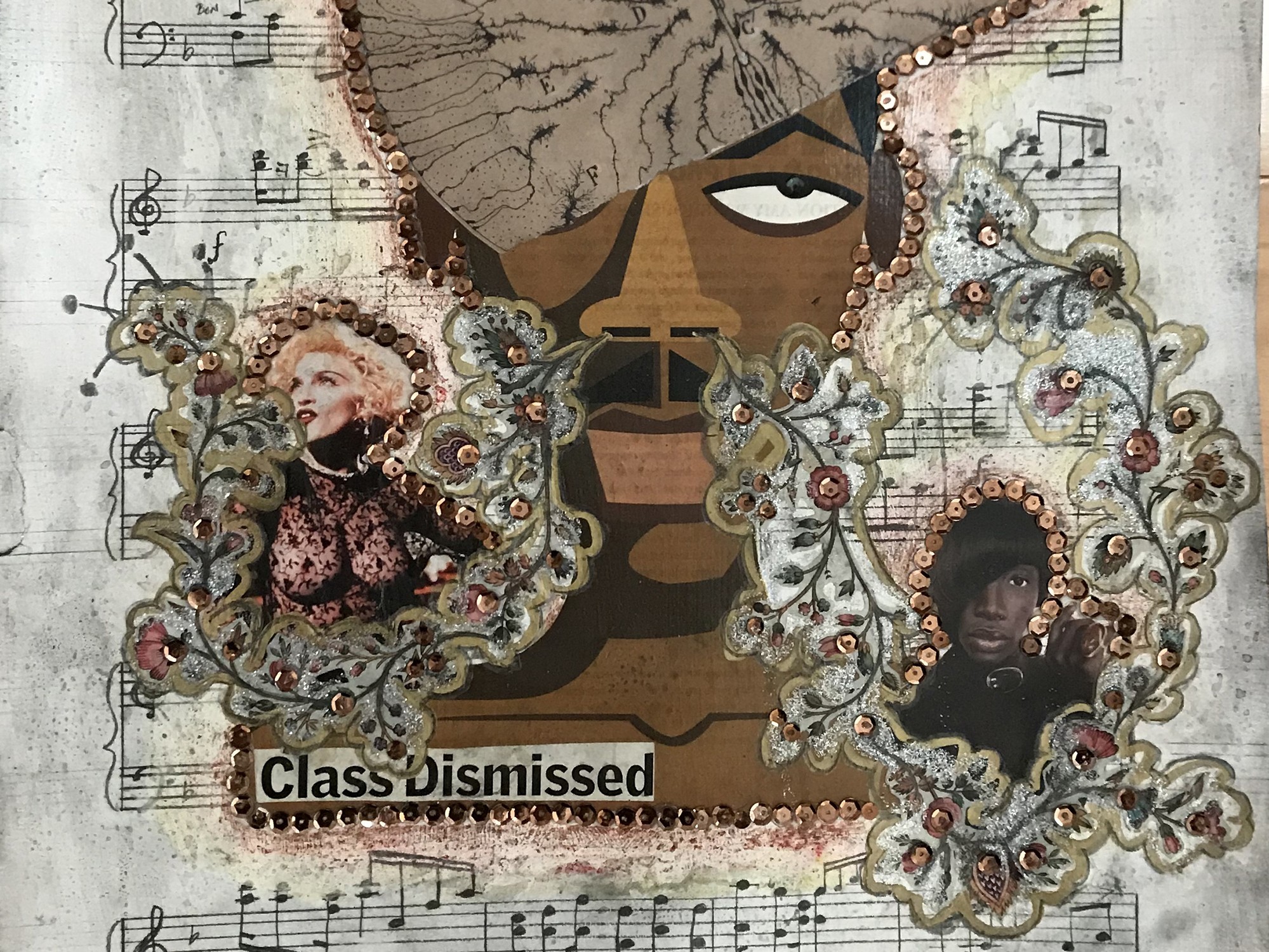 From March 29 to April 13, in a special presentation of collage, costume, dance, and music, the UAG will host the interdisciplinary project This Ain't No Cakewalk, created by visual artist Thom Heyer and musicologist Dr. César Leal.
This Ain't No Cakewalk considers the parallels between the cakewalk tradition of the late 19th and early 20th centuries and New York's Vogue Balls of the 1980s and early 1990s. Both cakewalk and voguing are based upon competitive performances of movement. Both are associated, in their origins, with the expression of identity and resistance. Both became broadly popular, and were appropriated and recontextualized for other performers and purposes. Both are charged with questions about race, identity and power, explored through artifice.
Juxtaposing sheet music and representations of performers, New York's drag balls and turn of the century cakewalks, Thom Heyer's collages, costumes and multimedia pieces prompt us to consider the assertion of identity and community in dance and music, but also the appropriation and commodification of those performances, and of the bodies of the performers. His often very personal work strives to bear witness, to honor performers, and to recognize the violence appropriation entails.
On March 29 at 5 p.m. in Convocation Hall, This Ain't No Cakewalk will open with short talks and a performance. Dr. Woody Register, Francis S. Houghteling Professor of American History and Director of the Project on Slavery, Race and Reconciliation, will speak about cakewalk in Sewanee in the early 20th century. Dr. César Leal will follow the tradition to fin-de-siècle Paris, and describe the genesis of his collaborative project with artist Thom Heyer. Performing as Master of Ceremonies, Heyer will guide audience members into the UAG for a dance performance choreographed by Courtney World (Assistant Professor of Dance) and her students.
On April 2, at 5 p.m. in Convocation, Courtney World, Dr. Courtney Thompson (Assistant Professor of American Studies), and Curtis Johnson (C'14, Assistant Director of Admission) will respond to This Ain't No Cakewalk, considering the questions the project raises about appropriation and the representation of the body. Q & A to follow.
Friday, March 29, 2019, 10:00 AM–Saturday, April 13, 2019, 4:00 PM
University Art Gallery