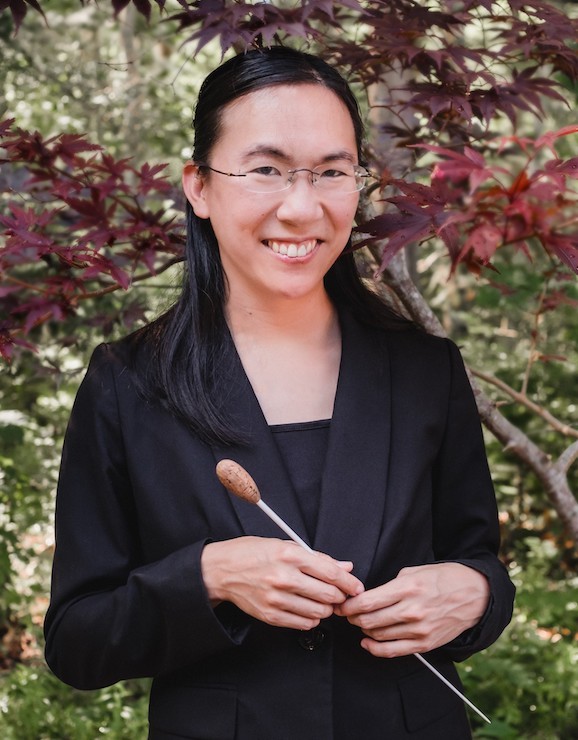 Guerry Hall
tslu@sewanee.edu
Conductor Tiffany Lu, a Tampa, FL native and D.C.-Maryland adoptee, is thrilled to be newly-appointed Director of the Sewanee Symphony Orchestra and Assistant Professor of Orchestral Conducting at the University of the South. Lu has served for four years as Conducting Associate on the staff of the Pierre Monteux School and Music Festival in Hancock, ME. She holds the position of assistant conductor with the Prince Georges' Philharmonic in Bowie, MD. During the 2019-2020 season, Lu debuted as guest conductor with the Symphony New Hampshire and the Millikin-Decatur Symphony Orchestra.
Over five seasons, Lu developed a diverse portfolio of work in the D.C.-Maryland-Virginia areas and Delaware. She served as Music Director of the Wilmington Community Orchestra, and also as Assistant Conductor with the Capital City Symphony, creating groundbreaking and creative programming. She was also selected as Conducting Fellow for the Allentown Symphony in 2019 and 2020. From 2015-2019, Lu was Music Director of the University of Maryland Repertoire Orchestra, and assistant conductor of the University of Maryland Symphony Orchestra as well as the Maryland Opera Studio. Previous positions include cover conductor and principal librarian at the 2016 and 2017 National Orchestral Institute, and conductor with the DC Youth Orchestra Program and Annapolis Symphony Academy. She has also acted as cover conductor with Symphony New Hampshire, Princeton Symphony Orchestra, Georgetown University, and Cornell University; and served as producer on recordings by the Virginia Symphony Orchestra and the Smithsonian Chamber Players.
Lu is passionately dedicated to music education. In addition to her work with aspiring conductors and orchestral musicians at the Monteux Festival, she served on the faculty at the Music School of Delaware in Wilmington, DE as a violin and conducting instructor. Her previous research focused on new models in the orchestral education of undergraduate string players. She has taught undergraduate conducting at the University of Maryland and maintains a private teaching studio.
Lu holds a B.A. from Princeton University, a M.M. in Orchestral Conducting from Ithaca College, and a D.M.A. in Orchestral Conducting from the University of Maryland.