Dear Campus Community Members: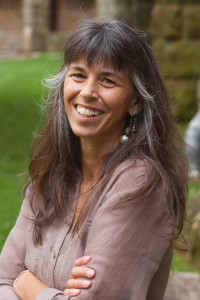 The safety and well-being of our students, employees, and guests is an ongoing priority at Sewanee. Among the best protections against campus crime are a strong law enforcement presence, an aware and alert community, a commitment to reporting suspicious activities, and the use of common sense in our daily lives. We define success in the actions taken by the people who respond to challenges that arise in our community. What makes the University of the South a transformative institution is the dedication of our faculty and staff to each other and to learning, which is best achieved in a caring and safe environment.
I am pleased to present the 2022 Annual Notifications, Security and Fire Safety Report for the 2021 calendar year for the University of the South. This report complies with the Jeanne Clery Disclosure of Campus Security Policy and Campus Crime Statistics Act, the Higher Education Reauthorization Act, and other federal laws. This report is part of the University's ongoing commitment to inform our community of the numerous safety programs and related services available, along with the steps you can take to maintain your own safety and security.
As you review, please know that our report illustrates the number of incidents reported during the calendar year 2021—not necessarily the number of crimes that occurred during the year. LiveSafe, our mobile safety app, has increased the quality and volume of communication, and heightened awareness in our community. University security and safety personnel are more informed as to the needs and concerns of our students and community, and better prepared to address them successfully.
The University of the South is committed to the well-being of the community we serve and work diligently to help ensure the health and safety of everyone who visits or calls our beautiful Domain their home.
YSR,
Nancy Berner
Acting Vice-Chancellor