---
OPENING A WEBPAGE
Tap anywhere on the CYNAP screen and a "Plus Sign" will appear at the base of the screen.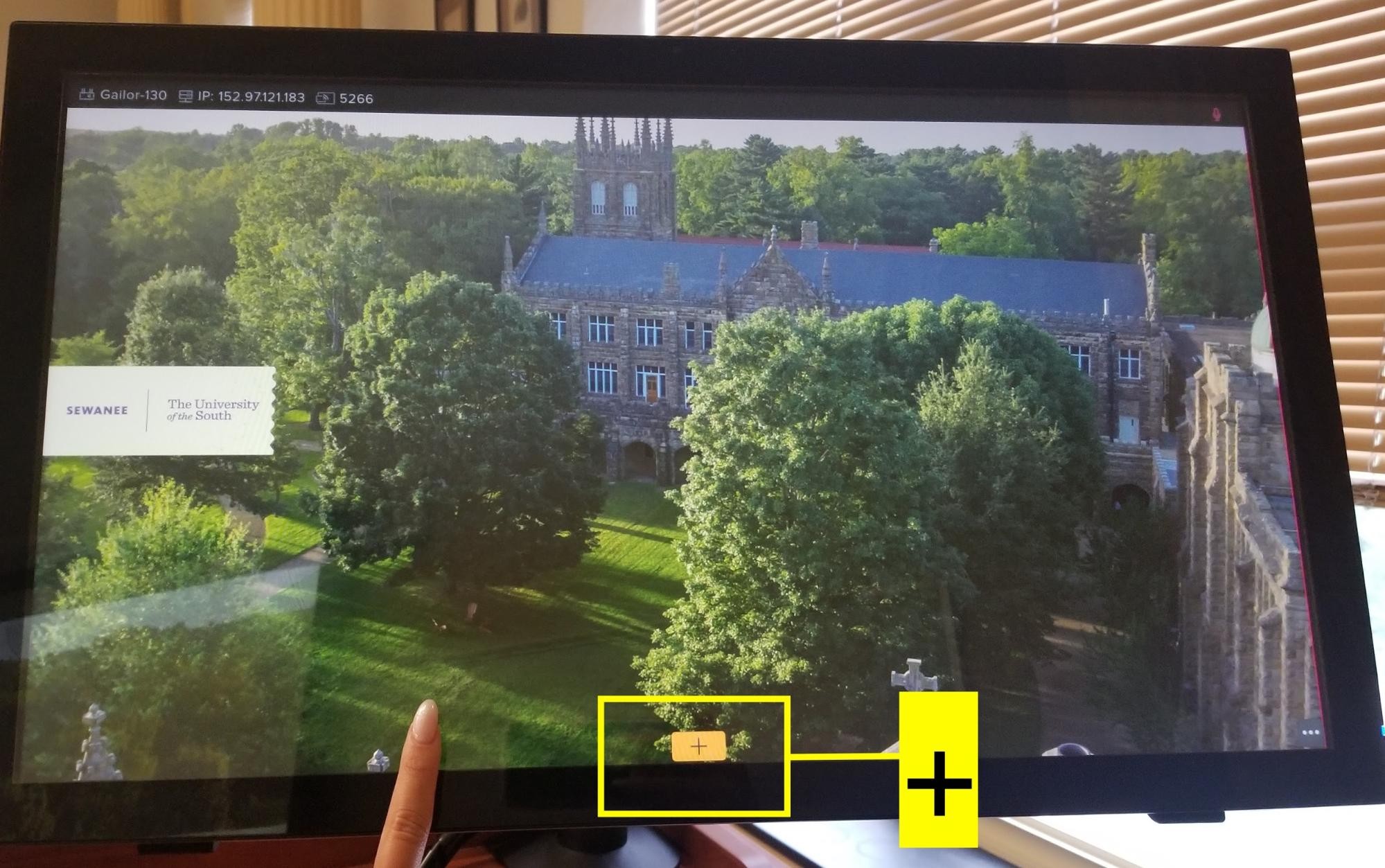 Tap the "Plus Sign" and a grey window will pop up at the base of the screen.

To open a browser page, select the "Browser Section."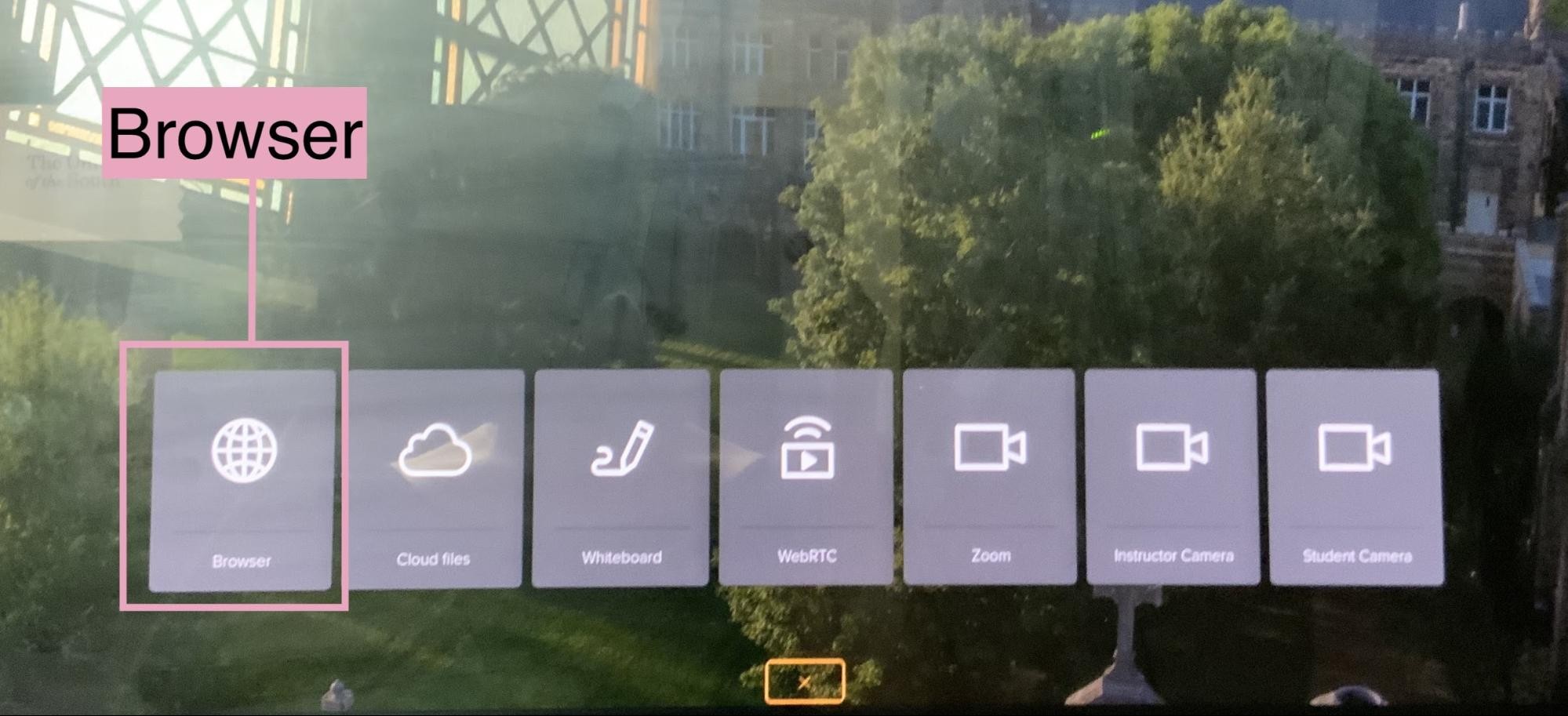 At the bottom of the page, in the left-hand corner, tap the "Browser Bar." A dark grey bar will expand. From this bar, you can enter a URL address and "Close" the web page. *When entering a url address you must type https:// at the beginning; otherwise, your entry will become a google search.
*If the dark grey bar retracts, re-tap the "Browser Bar" and it will open.
---
CYNAP GUIDES
---
If you have further questions, please reach out to a member of our faculty support staff for help, or send an email to: facultysupport@sewanee.edu.
---