The Center for Leadership is for Sewanee colleagues (faculty and staff) and students. Its mission is 1) to elevate the leader within through professional and personal development programs, and 2) to promote communication and collaboration to build strength and trust.
Sewanee Colleagues
One of the best parts of working at Sewanee is getting to work alongside devoted and gifted colleagues. The Center for Leadership is providing venues for improved internal communication to promote unity, collaboration, and trust. A bird's nest is a metaphor for us as colleagues (faculty, staff, administrators). We are the ones who work to build a strong culture/nest together in order to support our students as they grow intellectually, socially, and emotionally so that they can someday successfully launch from it. We need to continue to strengthen ourselves as a team so that Sewanee will be a strong, safe, and welcoming place for all our students.
See featured posts from current Sewanee employees on the "Sewanee Colleagues" Facebook group, even if you are not on Facebook. Lots of good things are being posted!
Give Public Recognition ("PR") to a Sewanee colleague who works either behind the scenes or in the spotlight by filling out this PRaising Up Colleagues form. Let's shine the spotlight on the many people who make a difference at Sewanee! These praises will be posted on the Sewanee Colleagues Facebook group AND this Center for Leadership webpage.
Learn more about the work, lives, and motivations of our colleagues through these interviews.
---
---
Professional & Personal Development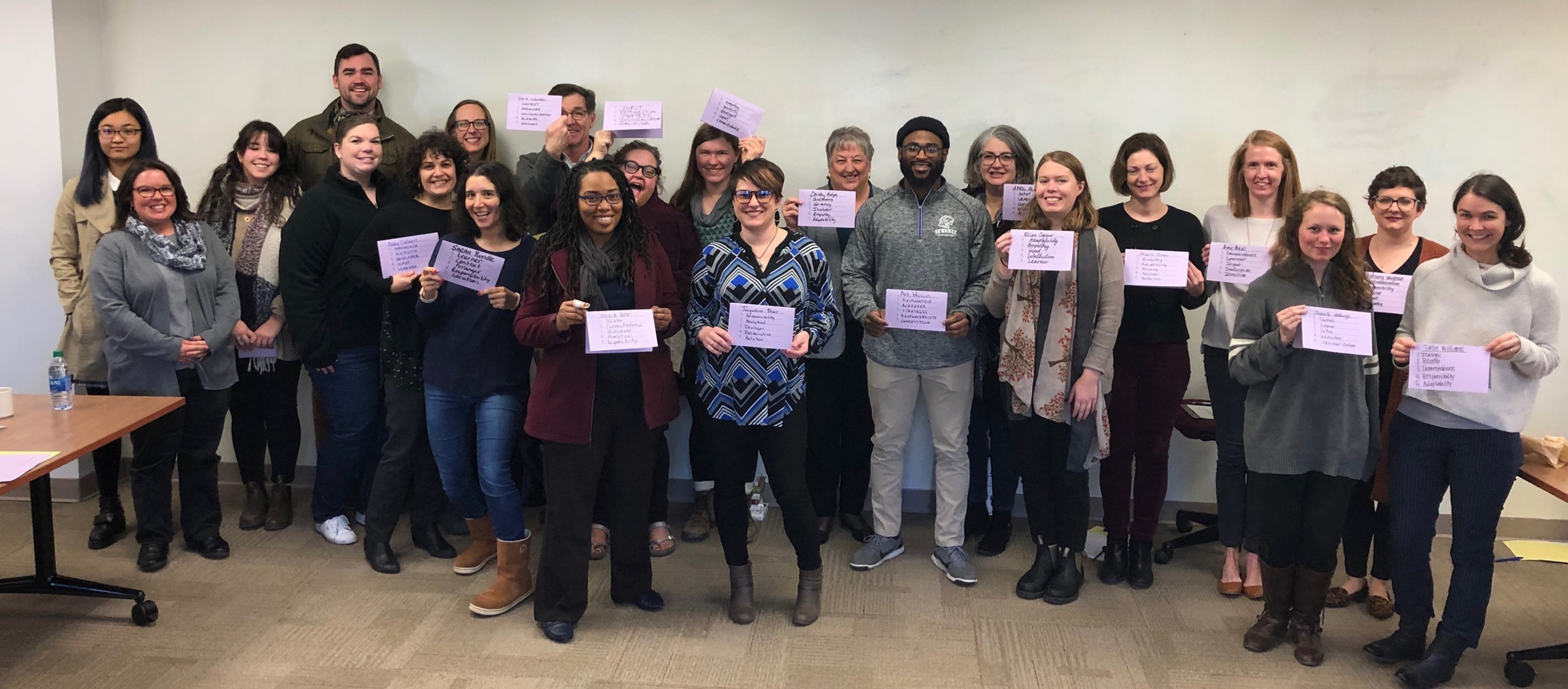 Free online assessments to learn more about yourself and your abilities (CliftonStrengths, Conflict Styles, Personal Values Inventory, Myers-Briggs, Enneagram, Interest Profiler, etc.)
---
Professional Growth Opportunities
MBTI (Myers Briggs Type Indicator) Coaching/Teaching- Trained Sewanee facilitators are available to lead your class, department, team, or group/club, as well as for personal/professional coaching. No cost. MBTI Request Form
---
UPCOMING EVENTS:
---
"Designing Your Life" Workshop (for Colleagues)
Thursday,

July 22,

12:00-4:30 pm

Location: Multicultural Center
Faculty & staff colleagues, spend some time leading yourself this summer: design the most important project of all – your life.
Led by Rachel Fredericks, this intensive is two half-days of learning and practicing ideas and tools from Stanford's Life Design Lab outlined in the NYT bestselling Designing Your Life: How to Build a Well-Lived, Joyful Life. You will leave with clarity regarding where you are right now, new designs for balance and energy, new ways to frame problems you've been trying to solve for a while, insights on how to hone your decision making, and three possible future paths – Odyssey Plans – for your life.
You will do all this in a fast-paced, collaborative community of colleagues, helping one another design a unique journey toward a well-lived, joyful life.
---
"Mindfulness Daily" Course
This 40-day online guided training will help you to establish a mindfulness meditation practice led by well-known mindfulness authors Tara Brach and Jack Kornfield. It offers short daily sessions in mindfulness and compassion that include both a guided meditation and a teaching on a key point of practice. In each lesson, there is guidance on integrating mindfulness into all facets of your day. And by the end of 40 days, you will have the grounds for a practice that can bring increasing clarity and wisdom, resilience and love to your life (key ingredients to effective leadership!)
---
---
Questions? Contact Elizabeth Wilson at the Center for Leadership at elwilson@sewanee.edu.