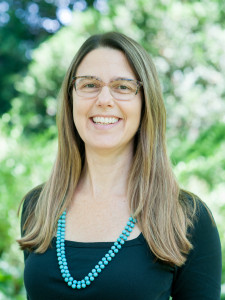 Visiting Assistant Professor of English
A.B., Princeton University; M.A., Ph.D., University of Pennsylvania
Dr. Anna Foy holds degrees from Princeton University (A.B. in Comparative Literature, especially Italian Studies) and the University of Pennsylvania (Ph.D. in English). At Sewanee, she teaches Literature and Composition, Representative Masterpieces, and upper-level courses on global anglophone literature (1660s to the present) and Romanticism.
Broadly speaking, Dr. Foy's research and teaching stem from her lifelong curiosity about how we read literature, and how ideas about what to expect when reading a poem or a "classical" work of literature have changed over time and across cultures. Her book project, Poetry and the Common Weal, explores long-forgotten ideas of poetry's civic utility in the seventeenth and eighteenth centuries, from John Ogilby to Phillis Wheatley and Anna Barbauld. Dr. Foy's interest in old conventions for talking about difficult things has led her to research such obscure questions as how imperialists offered advice about "dunging" on Caribbean plantations and such broad questions as how anti-government writers have historically critiqued patterns of abuse, including legalized slavery. Her research on West-Indian georgics, the history of genre, and the reception of ancient literatures has appeared in Modern Philology, Eighteenth-Century Studies, The Review of English Studies, Literature Compass, and the Oxford Handbook of British Poetry, 1660-1800. A current research project examines Phillis Wheatley's use of the petition in colonial America.
Before coming to Sewanee, Dr. Foy taught English at the Brearley School in New York City, and she has since taught courses on poetry and poetics, intellectual history, Enlightenment and Romanticism, and the literary history of empire at the University of Pennsylvania and the University of Alabama in Huntsville.