SPORT CLIMBING - BOULDERING - TOP ROPING - MOUNTAINEERING - BREAK TRIPS ACROSS THE COUNTRY!
Climbing at Sewanee is as easy as finding a hiking trail! Numerous bouldering and sport climbing destinations exist within walking distance of main campus.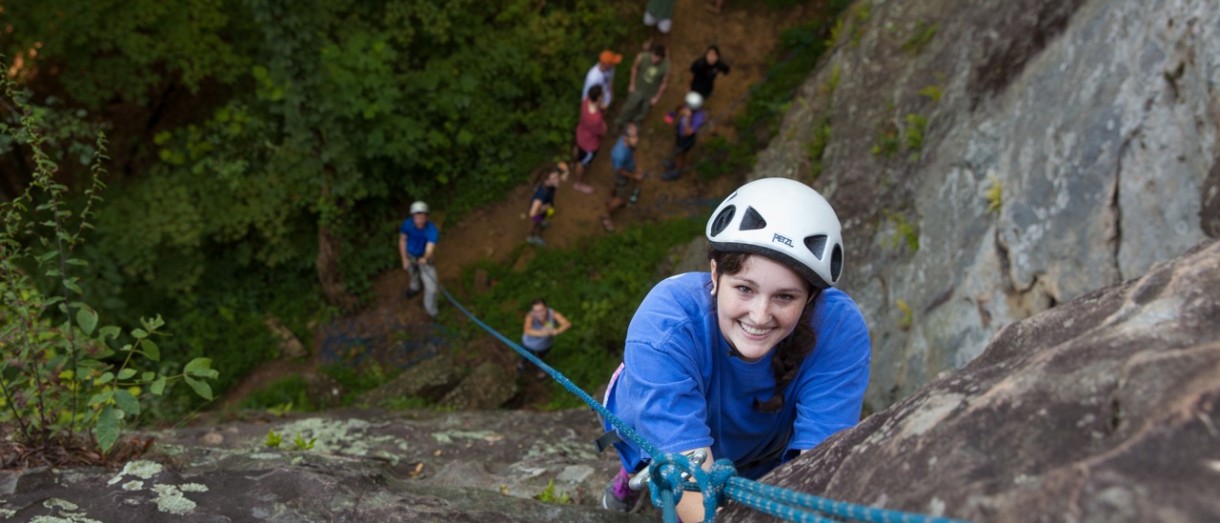 The Domain offers students climbing and bouldering opportunities on 15 miles of cliff line, and most climbing sites are a short walk or bike ride from central campus! Sewanee's climbs range from 35 to 80 feet in height and include vertical slabs as well as the classic steep overhangs of the Southeast. The more than 50 established routes on campus are predominantly toprope climbs, but several sport and trad routes also exist with grades ranging from 5.4 to 5.12d. Weekly trips are offered for beginner, intermediate, and advanced climbers.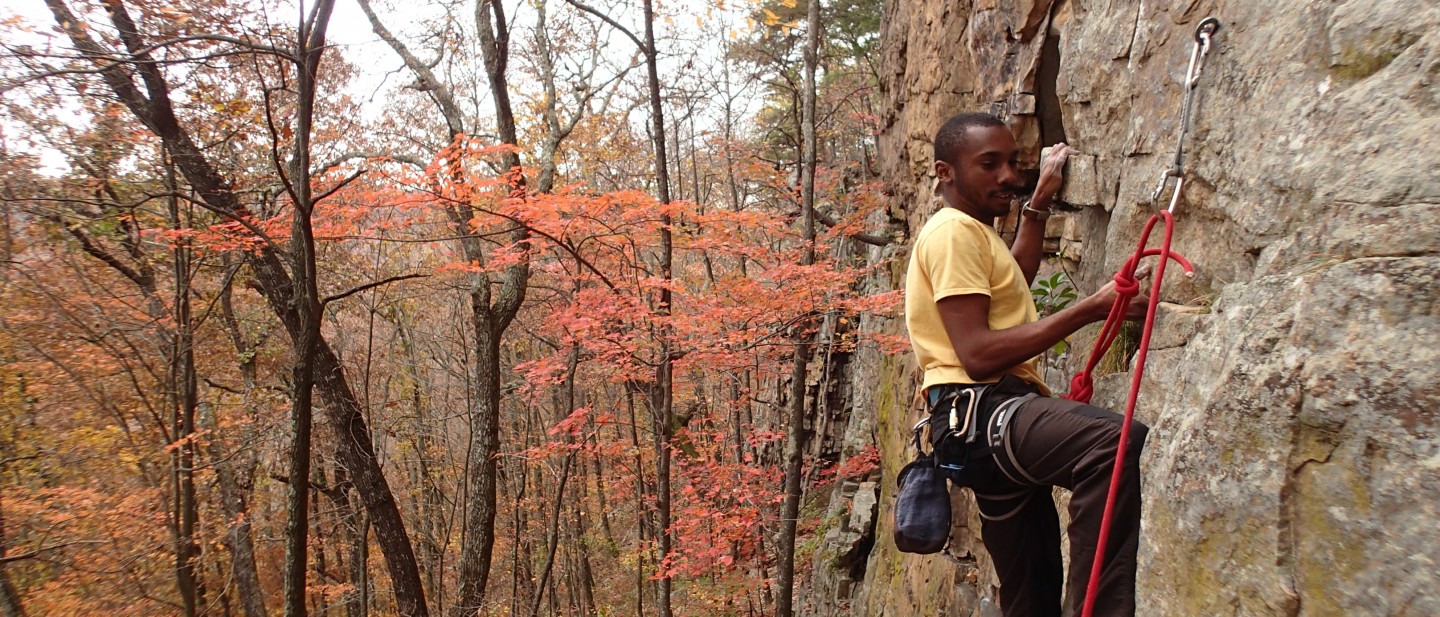 Beyond the Domain, SOP student leaders plan, organize, and lead climbing trips to areas across the Southeast, such as the Obed River Gorge, Red River Gorge, Foster Falls, and Stone Fort. Historic fall and spring break trips have traveled to Hueco Tanks, TX; Shelf Road, CO; Penitente Canyon, CO; and Enchanted Tower, NM, among others.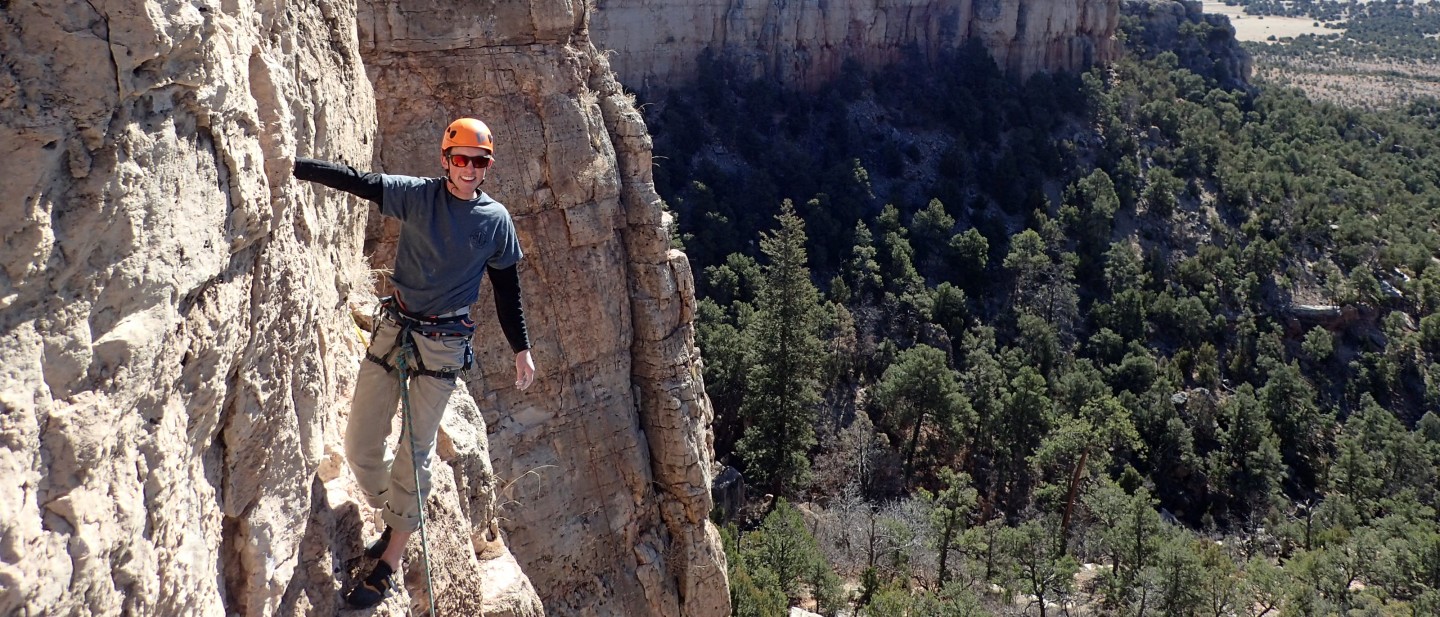 For those days when weather doesn't permit outdoor climbing, students can access 750+ square feet of climbing on the SOP's indoor bouldering wall!