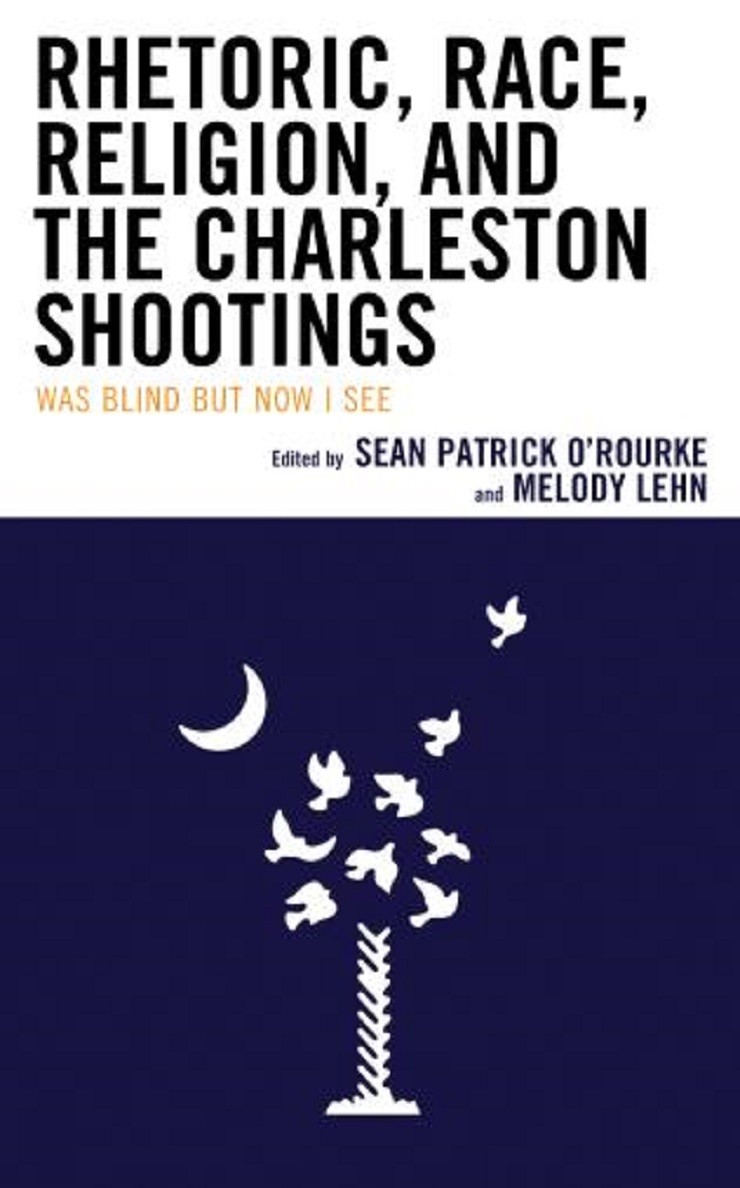 Professors Sean O'Rourke (Rhetoric and American Studies) and Melody Lehn (Rhetoric and Women's and Gender Studies) have published the book Rhetoric, Race, Religion, and the Charleston Shootings: Was Blind but Now I See with Lexington Books in its "Rhetoric, Race, and Religion" Series.
Rhetoric, Race, Religion, and the Charleston Shootings: Was Blind but Now I See is an edited collection focusing on the Charleston shootings written by leading scholars in the field who consider the rhetoric surrounding the shootings. The book offers an appraisal of the discourses—speeches, editorials, social media posts, visual images, prayers, songs, silence, demonstrations, and protests—that constituted, contested, and reconstituted the shootings in American civic life and cultural memory. It answers recent calls for local and regional studies and opens new fields of inquiry in the rhetoric, sociology, and history of mass killings, gun violence, and race relations—and it does so while forging new connections between and among on-going scholarly conversations about rhetoric, race, and religion. The book's eleven contributors argue that Charleston was different from other mass shootings in America, and that this difference was made manifest through what was spoken and unspoken in its rhetorical aftermath.
O'Rourke and Lehn wrote the book's introduction and five section introductions together, and each contributed a chapter to the volume. Through the lens of "public will building," O'Rourke's chapter, "The Rebel Flag and the Rhetoric of Protest: A Case Study in Public Will Building," considers the rhetorical trajectory of the Confederate battle flag debate leading up to and following the Charleston shootings. Lehn's chapter, "Challenging the Myth of Postracialism: Exhortation, Strategic Ambiguity, and Michelle Obama's Response to the Charleston Killings," examines how Michelle Obama used "strategic ambiguity" as a rhetorical strategy to subtly subvert the persisting myth of postracialism following the Charleston shootings.
O'Rourke, Lehn, and several of the book's contributors—including Luke Christie (University of Georgia), Patricia Davis (Northeastern University), Margaret Franz (University of Tampa), Donna Hunter (Stanford University), and Camille K. Lewis (Furman University)—will lead a discussion to commemorate the 5-year anniversary of the shootings at the 2020 Southern States Communication Association Convention in Frisco, Texas.