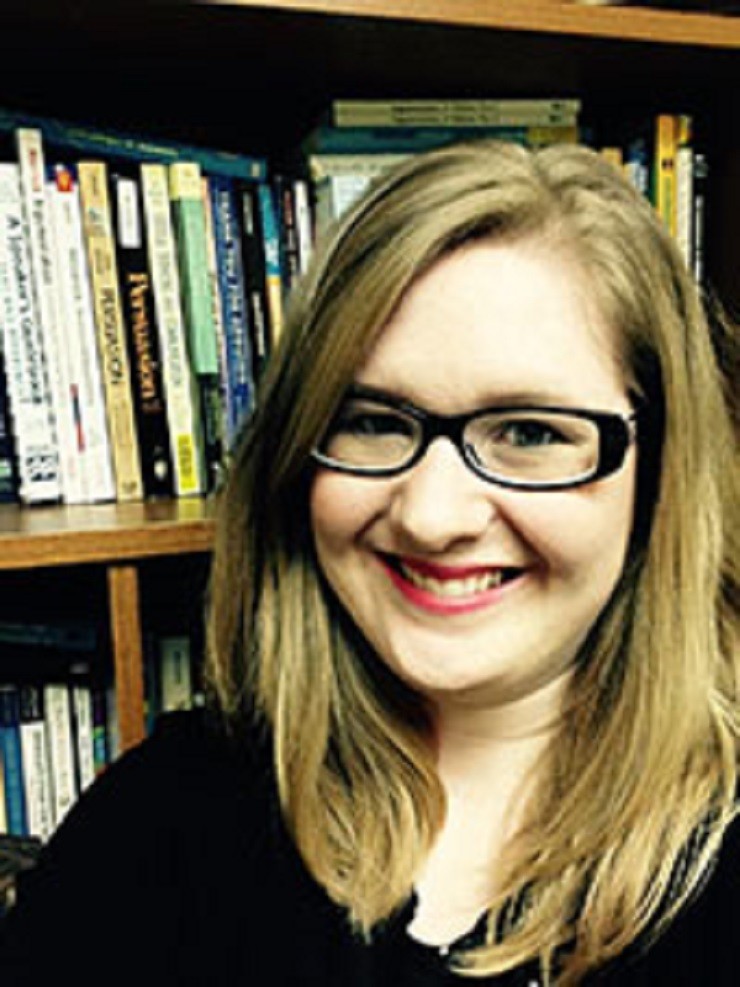 Assistant Professor of Rhetoric and Women's and Gender Studies
Assistant Director of the Center for Speaking & Listening
Program Director, SUMMA Theological Debate Camp
B.A., Furman University; M.A., University of Memphis; Ph.D., University of Memphis
Dr. Melody Lehn joined the Sewanee Faculty in Fall 2017 and her academic training is in rhetorical studies, with an emphasis in public address, rhetorical criticism, and rhetorical pedagogy. As a student and teacher of public address, Dr. Lehn is committed to investigating the ways that rhetoric imagines and sustains our democratic practices and communities. Dr. Lehn has received several recognitions for teaching, including the John Angus Campbell Award for Excellence in Teaching at the University of Memphis, the Southern States Communication Association's Dwight L. Freshley Award for Excellence in Early Career Teaching, and the College Award for Recognition in Teaching at Sewanee. At the University of the South, she teaches the following courses:
RHET 101: Public Speaking
RHET 110: Argumentation & Debate
RHET 220: Teaching Speaking & Listening (team-taught)
RHET 311: U.S. Public Address I: 1620-1865
RHET 331: Voices of American Women
RHET 341: Rhetoric of Mass and Social Media
RHET 440: Directed Research and Writing
RHET 444: Independent Study
Dr. Lehn researches and writes at the intersection of rhetoric, politics, and gender, with an interest in the public discourse of American women. She has presented more than thirty research papers at meetings of the International Society for the History of Rhetoric; the Rhetoric Society of Europe; the Rhetoric Society of America; the Organization for the Study of Communication, Language, and Gender; the National Communication Association, and the Southern States Communication Association. She has won several awards for scholarship, including the Morton Dissertation Award at the University of Memphis and the Ray Camp Prize for Outstanding Faculty Research from the Carolinas Communication Association. She is past journal editor (2016-2018) of the Carolinas Communication Annual and past chair of the American Society for the History of Rhetoric Interest Group of the Southern States Communication Association.
Dr. Lehn's articles, chapters, and reviews have appeared in the journals Presidential Studies Quarterly, Rhetoric & Public Affairs, Women and Language, the Carolinas Communication Annual, and several edited anthologies including Reframing Rhetorical History: Cases, Theories, and Methodologies (forthcoming 2022), Like Wildfire: The Rhetoric of the Civil Rights Sit-Ins (2020), Political Campaign Communication: Theory, Method, and Practice (2017), Studies of Communication in the 2012 Presidential Campaign (2014), and Venomous Speech: Problems with American Political Discourse on the Right and Left Volume 2 (2013). She is co-editor of two books: Rhetoric, Race, Religion,and the Charleston Shootings: Was Blind but Now I See with Sean Patrick O'Rourke (Lanham, MD: Lexington Books, 2019) and Rhetoric: Concord and Controversy with Antonio de Velasco (Waveland Press, 2011). Her anthology One Hundred Years of Women Debating the Equal Rights Amendment: An Anthology, 1923-2023 with Dr. Camille K. Lewis is under review with a university press. She is presently at work on an authored monograph about the rhetorical uses and misuses of biblical appeals in American political discourse.
From 2017 to 2020, Dr. Lehn co-led the university-wide Quality Enhancement Plan "Learning to Speak, Speaking to Learn" and the Speaking-Across-the-Curriculum Initiative's Faculty Speaking Fellows program.