The English department is excited to offer the following courses for the Easter 2021 semester. Browse the sampling of courses below and contact our amazing Professors with specific questions. For other general questions, please contact our department chair Professor Jennifer Michael here.
---
ENGL 211-A: STUDIES IN FICTION - ILLNESS, WELLNESS, AND CARE
Dr. Darin Graber
MWF 11:00am-11:50am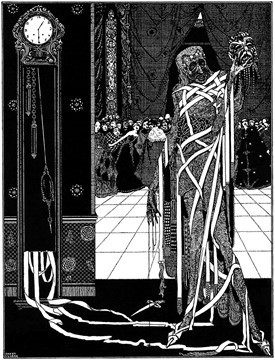 Illustration: Harry Clarke's illustration of Poe's 1842 story, "The Masque of the Red Death" (1919).
How do individuals and communities use fictional narrative to understand unwell states of mind and body, contagion and contagiousness, or their apparent opposites—health, or "wellness?"

What stories do we tell about mental illness in the wake of military deployment, about addiction as disease, or about zombie infestations, and how does our embrace of such stories condition how we respond to particular forms of illness, disease, and contagion in the real world? Similarly, how can tales written from the perspective of disease's victims—as well as those told about caring for them—give insight into victims' experiences or into ways we might treat them effectively and humanely?

This course will pursue these and similar questions, with an eye toward contemporary events, while reading from the eighteenth and nineteenth centuries (including excerpts of Daniel Defoe's Journal of the Plague Year, Edgar Allan Poe's "The Masque of the Red Death," and Charlotte Perkins Gilman's "The Yellow Wallpaper") to the present (including Leslie Marmon Silko's Ceremony, Ken Kesey's One Flew Over the Cuckoo's Nest, and Colson Whitehead's Zone One). A Writing Intensive course, we will use various modes of writing to explore ties between language, illness, and wellness, as well as to interpret and critique our reading list.
---
ENGL 211-B: STUDIES IN FICTION - CONSTRAINED SPACES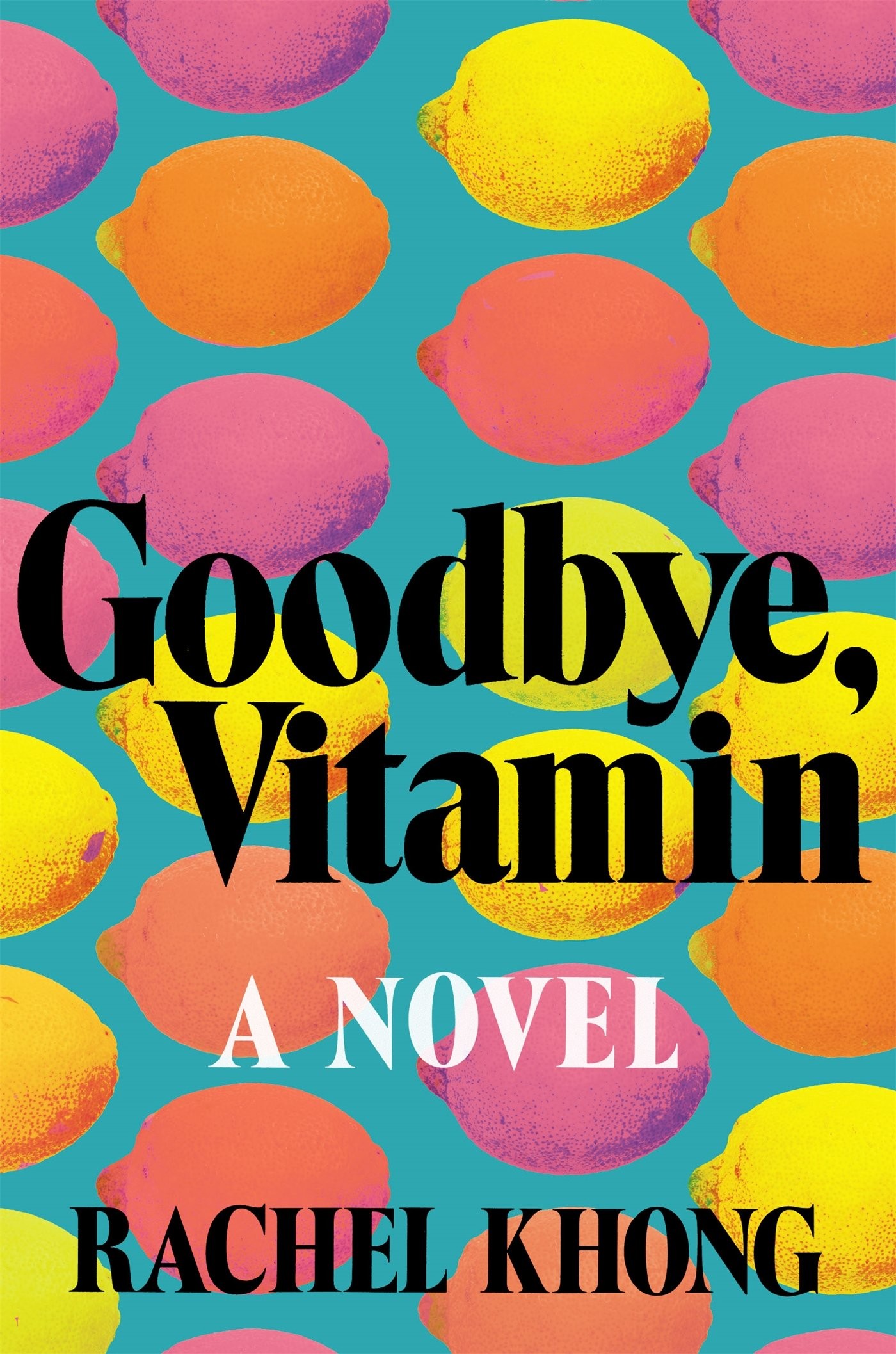 In this course, we'll read novels and short fiction where characters find themselves forced into fixed spaces, unable to leave, and how the nature of constraint both limits and expands their possibilities. Examples include Charles Yu's Interior Chinatown, Shirley Jackson's We Have Always Lived in the Castle, and Rachel Khong's Goodbye, Vitamin.
---
ENGL 380: Wild nights with emily dickinson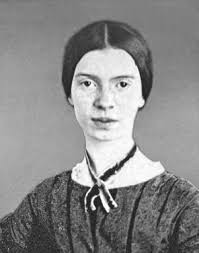 When you think of her, do you imagine a bizarre woman who wore white, never left her house, and wrote only about death? If so, you are not alone. In this class, you will meet a more complicated Dickinson as we analyze some of her 1,775 poems, a short collection of her letters, and a variety of critical methods that have led to some brilliant readings of her work and some wild and whacky ones. In the end you'll be a confident critic, as self-reliant as the poet herself was.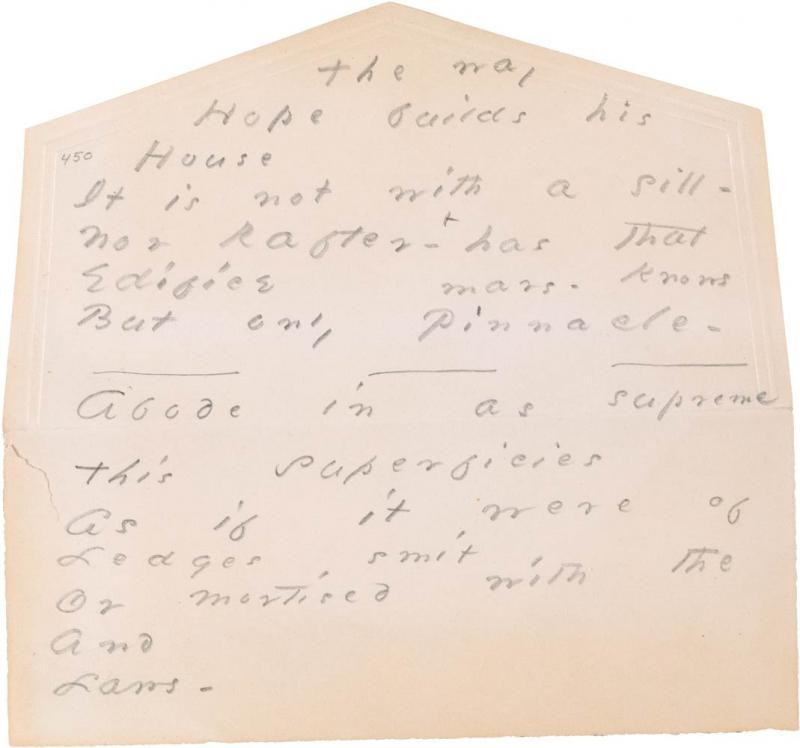 We will meet the Dickinson who wrote poems about love and sex, like "Wild Nights! Wild Nights!" We will meet the Dickinson who explored gender roles and marriage in poems such as "She rose to His Requirement—dropt."

Dickinson challenged her culture, examined nature, thought about theories of poetry, renunciation, the power of the mind, faith, immortality, and, yes, death. Most importantly, and perhaps most resonantly for us in the midst of this pandemic, she anticipated modern theories of trauma in her many extraordinary poems about "a pain—so utter": depression, grief, despair, loss. Students last spring found these poems strangely uplifting because they voiced so powerfully their own experiences as exiles from the comforts of Sewanee to the isolation and anxiety brought on by the pandemic.

Dickinson will speak to you too as you engage her intriguing, difficult poems that "tell all the truth but tell it slant." All students, regardless of year and major, are welcome.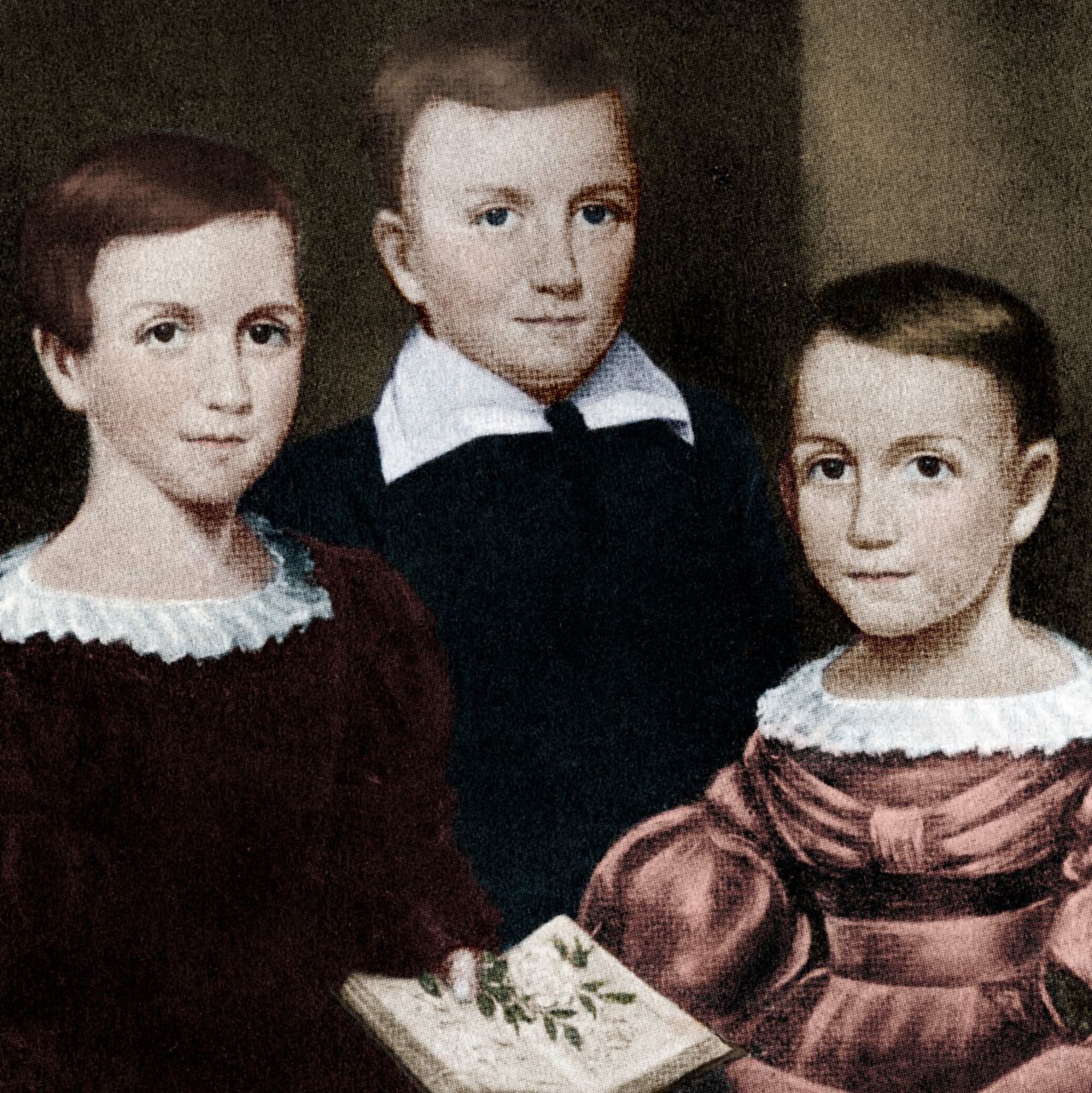 ---
ENGL 349: literature and digital culture
Alan Turing once posed the question, "Can machines think?" The question led Turing to reflect on the nature of human intelligence and our many similarities with the computational technologies we create. This course, too, considers what is distinctive about human life by examining the nature of machine thinking and digital computation.

Students in this course will analyze literary representations of digital technologies to reflect on the relationship between humans and computers. We will pay close attention to how gender, race, and sexuality inform the history of the computer and present-day digital culture. Readings may include writing or scholarship by Samuel R. Delany, Nnedi Okorafor, Shoshana Zuboff, and Safiya Umoja Noble, among others.
The course will also introduce students to techniques for producing scholarly work in the digital humanities.
---
ENGL 207: academic fictions - women and the university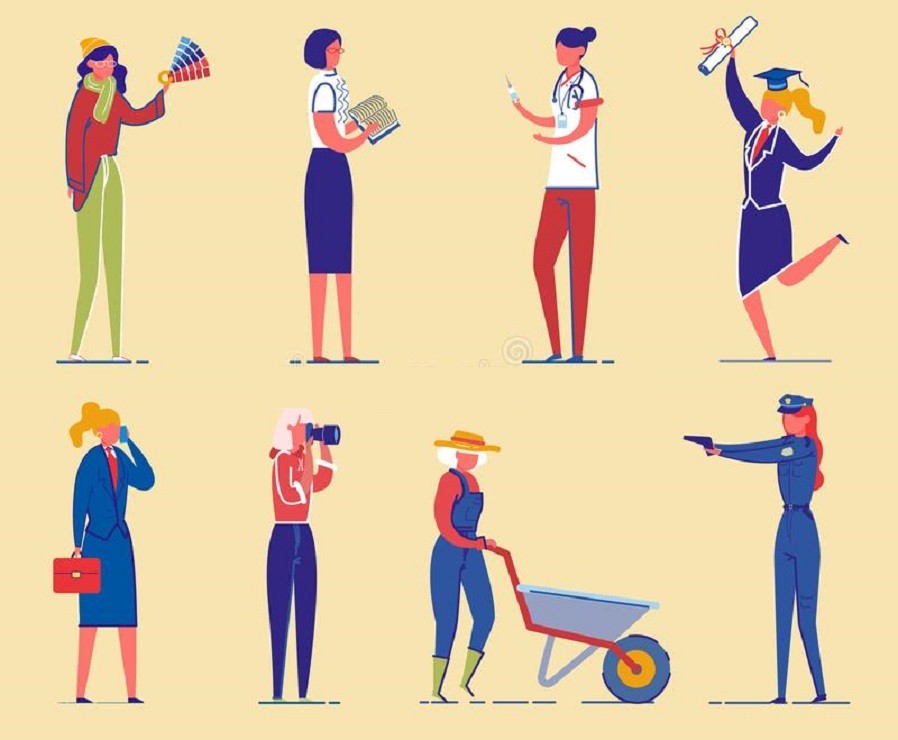 That formidable institution, "the University" teaches us to read into difficulty and write through it, but how has the institution itself shaped the stories of women in the 20th and 21st centuries? In what ways do universities empower women to craft their own radical narratives, and what social norms and privileges does higher education teach its students to preserve and cherish?

This course will explore the essays and stories of women whose labor, learning, support, and critique have formed (and reformed) the University as we know it. Alongside representations of activism, feminist complaint, discourses of "diversity," the corporatization of higher education, we will read writers who dig into the ideals of academic freedom and liberal education as a public good.
This is a writing-intensive course that will feature a range of different genres both in reading (academic satire, editorial essay, campus crime fiction, etc.) and writing (journaling, focused short writing assignments, formal essays, etc.) Students will have some flexibility in what kind of writing they choose to do and what skills they want to emphasize.
---
ENGL 397: contemporary american literature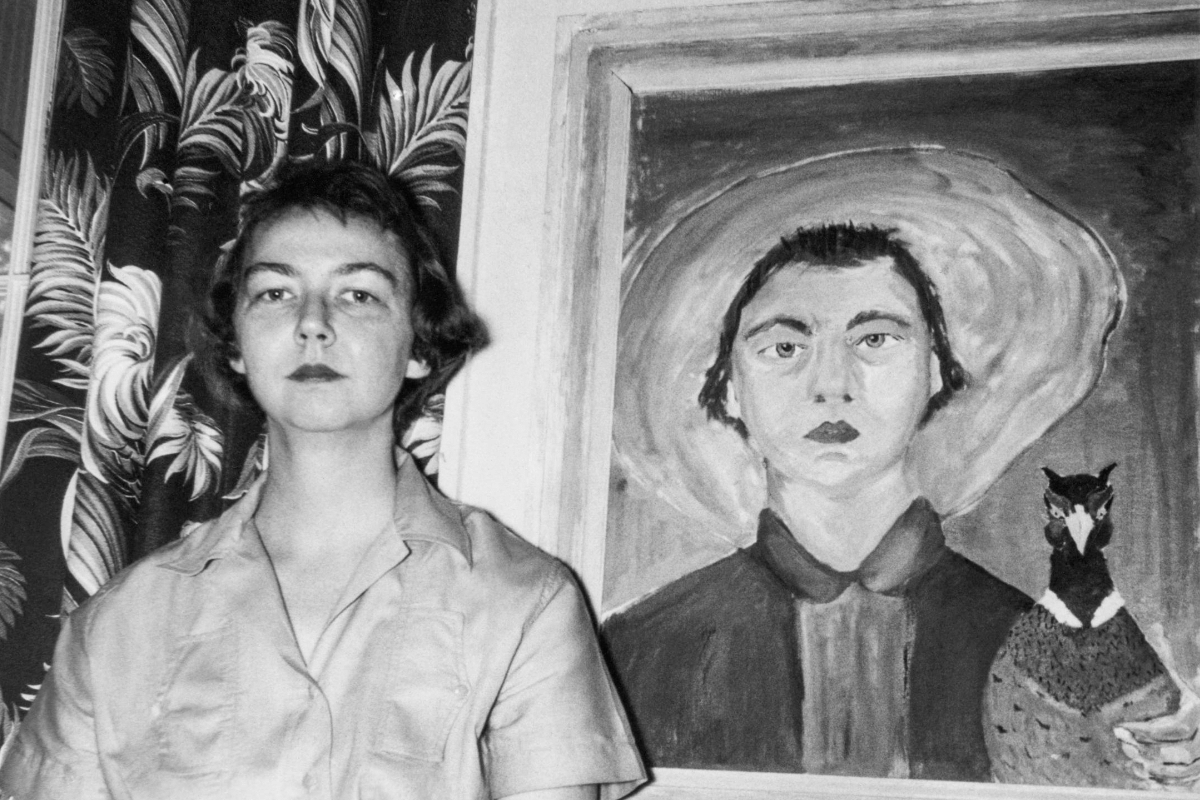 A study of representative American fiction published after World War II, including work by Vladimir Nabokov, Flannery O'Connor, Marilynne Robinson, Toni Morrison, Philip Roth, Junot Díaz, and Cormac McCarthy. Prerequisite: One course in English with attribute GFWI.
---
MDST400: let's get 'phisikal' - wellness, health, and the body in the middle ages
Dr. Alex Bruce
T, R 8:00am-9:15am
Scheduled to meet in person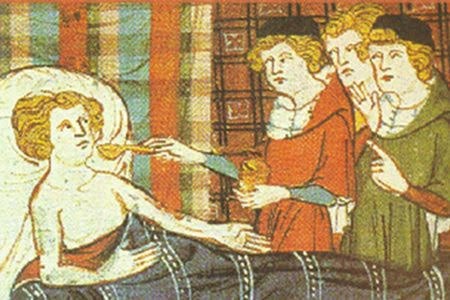 We at Sewanee are familiar with the concept of wellness as something more than just physical health; our own Wellness Center promotes that mental health, sexual health and identity, relationships, and spirituality also factor into one's overall sense of "wellness."
In the medieval period, the term phisik might have substituted for our concept of wellness, as phisik broadly included the study not just of the physical body but of the forces that affected or otherwise interacted with the body and thereby created a sense of "selfhood." This course will enjoy exploring the medieval consideration of questions such as how does the body work? What causes illness? What's the interaction and relationship of the body with the natural world? How do supernatural forces affect the body? What is the relationship between body and soul? Are we bodies, or do we only inhabit them?


The class will be highly interactive and dedicated to informed discussion. We will enjoy guest speakers who are involved in the Sewanee Medieval Colloquium; as a class, we will prepare for and attend the special seminar of the Colloquium on "Caused Selves."
---
ENGL 365: The Restoration and the eighteenth century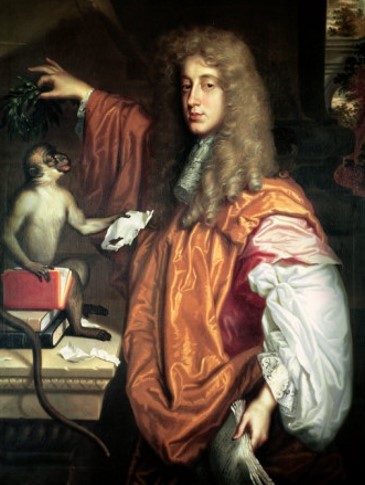 John Wilmot, the 2nd Earl of Rochester, bestows the laurel wreath of poetic achievement upon a court friend showing him some original verse.
English 365 covers the period from the Restoration of the Stuart monarchy in 1660 through the late eighteenth century. In addition to considering purpose of satire—including whether or not satire can survive in an age of true absurdity—we'll devote significant attention to prose fiction and non-fiction. Works considered include the satires of John Dryden, Jonathan Swift, and Alexander Pope; Aphra Behn's Oroonoko, or the Royal Slave; Mary Wortley Montague's Turkish Embassy Letters; The Interesting Narrative of the Life of Olaudah Equiano, or Gustavus Vassa, the African; the popular essays of Joseph Addison, Richard Steele, and Samuel Johnson; and Daniel Defoe's Journal of the Plague Year.
---
Questions about Easter 2021 courses?
Contact English Department chair Dr. Jennifer Michael.