The Domain is home to more than 65 miles of hiking trails and firelanes open to daytime hiking. The signature Perimeter Trail, is a 20-mile loop that circles much of the Domain and provides a hiking experience unparalleled anywhere else in the region.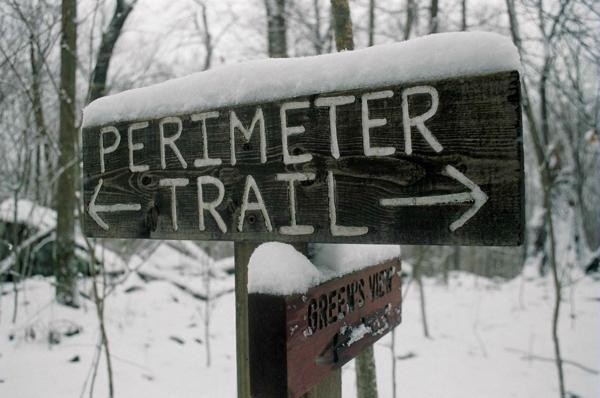 Each of the 20 miles of Perimeter Trail is different. It's difficulty varies from a smooth paved pathway along the southern portions, to steep singletrack and exposed rock along portions of the northern section. Total elevation change for the trail is less than 400 feet, but be prepared for that elevation change to happen often and abruptly. The trails wind along miles of bluff overlooking the surrounding valleys and dip below the bluff into mature hardwood forests. Trails maps can be found here and on the ground the trail can be found by following the blue metal trail blazes. Secondary trails are blazed in white and branch off of the Perimeter Trail at several locations connecting multiple recreational and focal destinations on the property.
The University of the South is private property. All individuals who seek access to and the enjoyment of the trails and property of the University ("the Domain"), acknowledge that the area is a natural area and that there are many inherent risks to accessing the Domain, including but not limited to contact with poison ivy or other poisonous plants, trail obstructions that may pose a danger if crossed or circumvented, steep and deep cliffs and ravines, loose and/or falling rocks, and other dangers inherent in a natural setting. Trail users assume all risk of injury, including death, that may occur due to access to and use of the Domain. For more information on risks, release and waiver of claims may be found here.
The University of the South's trails and recreational amenities are primarily for the use of the faculty, staff, and students of the University of the South and the University reserves the right to grant or deny permission to others who seek access to University property. Trails are intended for daytime use only.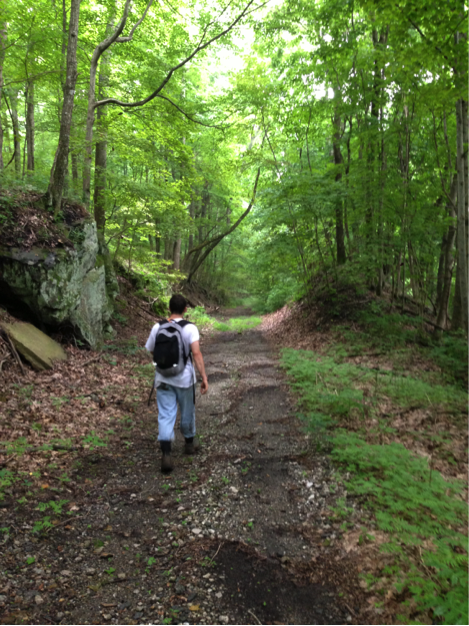 The outdoor recreational amenities of the University of the South are built and maintained largely by donations from users and alumni. The Tate Roberts Memorial Fund was established to support maintenance of the Perimeter Trail. If you would like to donate to the Tate Roberts Memorial fund, or help with other recreational projects on the Domain, contact Advancement and designate your intended support of recreational projects.