The Domain is home to more than 65 miles of hiking trails and firelanes open to daytime hiking. The signature Perimeter Trail, is a 20-mile loop that circles much of the Domain and provides a hiking experience unparalleled anywhere else in the region.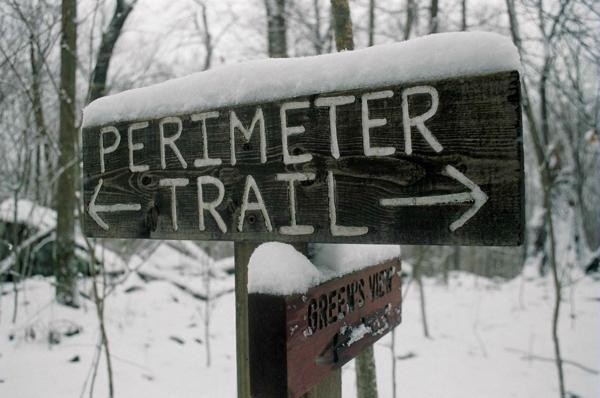 Each of the 20 miles of Perimeter Trail is different. It's difficulty varies from a smooth paved pathway along the southern portions, to steep single-track and exposed rock along portions of the northern section. Total elevation change for the trail is less than 400 feet, but be prepared for that elevation change to happen often and abruptly. The trails wind along miles of bluff overlooking the surrounding valleys and dip below the bluff into mature hardwood forests. The latest trail map can be found here and on the ground the trail can be found by following the blue metal trail blazes. Secondary trails are blazed in white and branch off of the Perimeter Trail at several locations connecting multiple recreational and focal destinations on the property.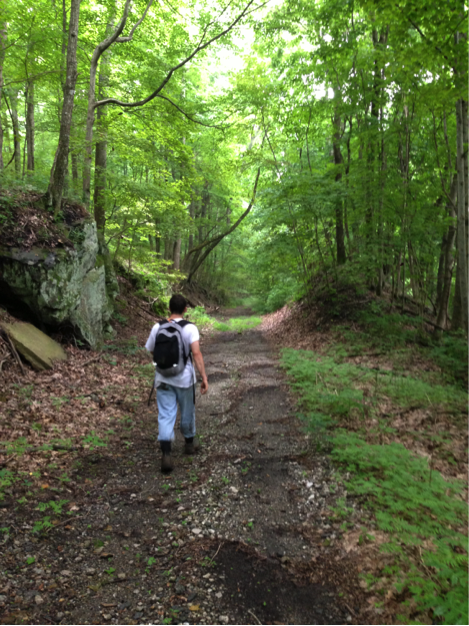 The University of the South is private property are primarily for the use of the faculty, staff, students, and alumni of the University of the South and the University reserves the right to grant or deny permission to others who seek access to University property. Trails are intended for daytime use only. By accessing our property, user agrees that he/she has read The University of the South Assumption of Risk, Release and Wavier Agreement in its entirety and fully understand and agrees to of its terms and conditions.