The university uses and supports ZOOM for videoconferencing and remote teaching and learning. You can access your own Zoom account anytime by visiting the website below:
When logging in, either through the website or through the application, you must use the Sign in with Google option to have access to all the features of your licensed University account: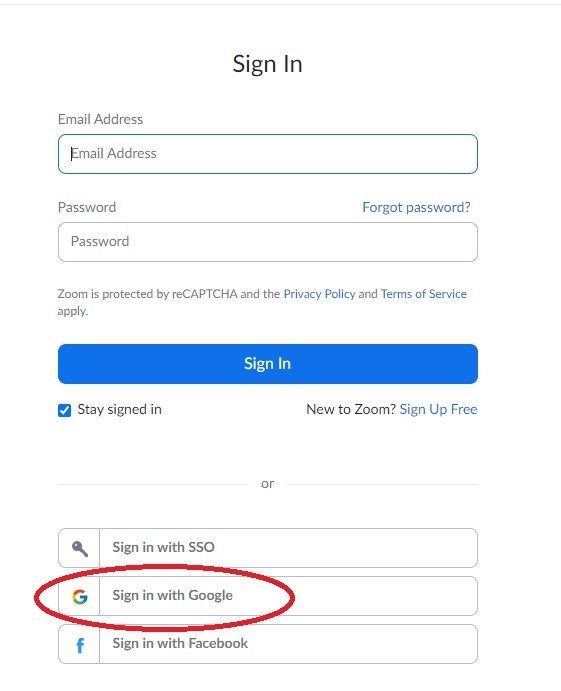 Use the topics below to learn more about some of the most commonly used features of Zoom. If you have any questions, please feel free to reach out to our faculty support staff anytime, or use our generic email address: facultysupport@sewanee.edu.