March 2, 2021
Dear Sewanee Family,
Last September, in its historic statement, the Board of Regents called for the University to become a "model of diversity, of inclusion, of intellectual rigor, and of loving spirit in an America that rejects prejudice and embraces possibility." Guided by the Regents' resolve and vision, I laid out a set of initiatives against which we will measure the progress of our existing work and new projects toward achieving those goals. Now, roughly six months on, I write to provide an update.
We will redouble our efforts to recruit, retain, and support students from historically underrepresented communities.

Our colleagues in Fulford Hall and Hamilton Hall continue to explore new and creative ways to present the unique benefits of the College and the School of Theology to a more diverse group of prospective students. In addition to this increased focus in admission, Nicky Hamilton, in her newly imagined role as associate vice president for government and strategic partnerships, has begun to initiate contact with a number of organizations that have as their focus various aspects of engaging with minority communities.

The University expanded its financial aid program to meet the full need of admitted College students who qualify for financial aid, starting with students who arrived last fall (2020). This demonstrates our commitment to access and affordability for students from all backgrounds.
We will redouble our efforts to recruit, employ, and retain faculty and staff from historically underrepresented communities.

Human Resources, in an effort led by Jessica Welch in conjunction with partners on campus, has developed implicit-bias training for use by search committees. Associate Dean for Inclusion and Faculty Development Betsy Sandlin has rewritten the bias training and search protocol for faculty searches and has worked with Jessica Welch in HR to update the Human Resources website. The University recently hired Marquitte Starkey as legal counsel and is currently in a nationwide search to fill the newly created position of chief diversity officer. The new CDO will join Rachel Fredericks, who was recently named interim director of multicultural affairs. The College is extending a mentoring program for BIPOC faculty initiated through a duPont grant. The School of Theology continues to partner with the Vanderbilt Program in Theology and Practice, which prepares doctoral students to teach in seminaries and targets candidates from underrepresented groups, and will host an extern to teach here next academic year.
In consultation with Roberson Project on Slavery, Race, and Reconciliation scholars, we will continue its work to develop a comprehensive truth and reconciliation program around race in the South that serves as a model for our region and our country.

The Roberson Project's meaningful work continues with recent examples including a presentation for alumni, "The Untold Tales: A Conversation on the Historic St. Mark's Community" and a talk by Camille Westmont, Southern Studies Fellow, "The New American Slavery: Convict Leasing in Southern Middle Tennessee," about archaeological research on convict leasing at Grundy Lakes, the history of the Lone Rock Stockade, as well as what has been found archaeologically and in archival documents. Read a feature article on that subject, Ghosts of Lone Rock.

Sewanee is one of seven regional collaboration partners for the Council of Independent Colleges' multiyear project, Legacies of American Slavery: Reckoning with the Past. The regional partners will serve as the primary hubs of a network that will grow to embrace many more universities and community-based organizations across the U.S. Each partner will focus on a specific legacy theme that has both local and national significance, organizing regional activities while contributing to a national conversation about race, equality, political power, and cultural resilience. Sewanee's organizing theme is "Commemoration and Memory."


We will work with faculty to foster curricular approaches to presenting the full history of the South.

The College passed a new general education requirement last year—Learning Objective 7, Encountering Perspectives: Diversity, Equity, and Inclusion. A new tenure-track faculty member, Tiffany Momon, was hired this year; her research specialty is the history of African American culture. The School of Theology is working on a grant to support an effort to take the method and approach of the Roberson Project to parishes and dioceses around the Episcopal Church.


We will work with faculty to support fresh innovations in pedagogy and mentoring that equip students to navigate challenging conversations on race with skill, empathy, and knowledge.

The School of Theology faculty will read and discuss Willie James Jennings' After Whiteness: An Education in Belonging to explore the author's abundant hope for what theological education can be and how it can position itself at the front of a massive cultural shift away from white, Western cultural hegemony. Also, the entire school—faculty and students—will read and discuss James Cone's The Cross and the Lynching Tree, a landmark text in Black theology. Deborah Jackson, associate dean for community life, is participating in a semester-long symposium, "Becoming Anti-Racist and Catalyst for Change" through the Wabash Center for Teaching and Learning in Theology and Religion. She is developing a project, in conjunction with Ben King and Jim Turrell, that she will implement at the School following the conclusion of the symposium.

In the College, faculty members have received grants to work on new curricular approaches and innovations in pedagogy. A faculty learning community related to inclusive teaching is being developed by the Center for Teaching. As part of its membership in New America's Public Interest Technology University Network, Sewanee was named as one of 25 winners of a 2020 Network Challenge grant and was the only liberal arts college to receive one of last year's grants. The grant will be used to build data analytics and technology capacity to address public health challenges in underserved communities of Tennessee, in partnership with Meharry Medical College in Nashville.


We will appoint a campus commission to evaluate the names and stories behind buildings, monuments, and places on the Domain to identify naming principles and practices and ensure that, in every instance, there is an appropriate balance between the contributions of the namesakes and the values of our University.

A committee will be formed and begin its work in June 2021. Recommendations will be presented to the Board of Regents in June 2022.


We will work with the Board of Regents to provide and raise the financial resources necessary to support these and other endeavors that achieve these priorities.

The progress outlined above has been accomplished within the University's existing operating budget. As these initiatives evolve and other projects emerge that require incremental funding, the Board has committed to give them priority consideration. The office of University Advancement has added DEI as a designation on its pledge forms, which will help inform and identify top prospects for the initiative, as well as offering DEI as a University priority when engaging major donors
Supporting all of these initiatives, the University recently joined the Liberal Arts College Racial Equity Leadership Alliance (LACRELA), a group of liberal arts colleges collaborating on antiracism initiatives. Our membership provides professional development tools for faculty and staff to lead more effectively on issues of racial justice and addressing race and equity issues, including regular meetings with peers, campus surveys, and online resources and tools.
Another exciting item approaching fruition is the Benjamin Network. Named in honor of Eric Benjamin, C'73, the network is an alumni group designed to advance the well-being and long-term success of Black students, Black alumni, and the University, by chartering an organization to support students and to share the accumulated wisdom and insight of our community, to the benefit of all. The Benjamin Network's president and executive committee are preparing to launch the group later this year and will work with key alumni volunteers on the alumni executive board in connection with the Office of Multicultural Affairs.
As I mentioned in my September letter, this list of priorities is a step along our path, not the destination. I expect that the series of EQB Reflection & Response community conversations and other sources will yield additional ideas for new actions we can take to continue to reassert and reassess our values, and to live into our founding motto, "Behold, how good it is when kindred dwell together in unity."
Ecce Quam Bonum,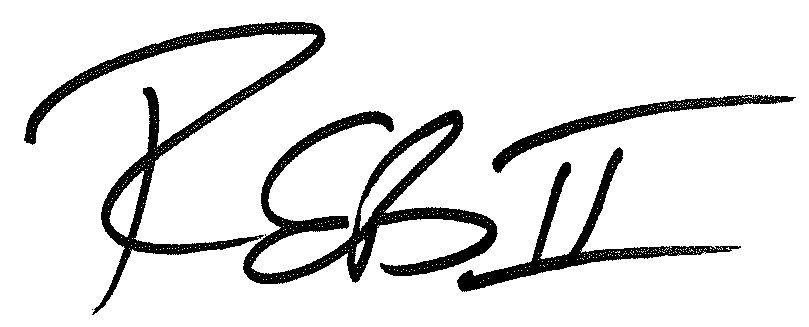 Reuben E. Brigety, II, PhD
Vice-Chancellor and President