September 8 , 2020
Dear Sewanee Family,
Today marks a pivotal moment in the life of the University of the South. With its historic statement, the Board of Regents has firmly rejected our institution's past veneration of the Confederacy and the "Lost Cause." Never before has Sewanee leadership so clearly and powerfully separated itself from those beliefs, and the Regents have done so for good reason. By facing up to our past, we embrace the promise once and for all of moving beyond it. In recognizing without equivocation what Sewanee once advocated, the University liberates itself to embrace a new role for which its story has in fact granted it special provenance: to lead in embracing equality and inclusion because the stark lesson of our own history shows us that only in recognizing our common humanity can we become what we are fully capable of being.
Amid America's own reckoning with systemic racism, the Regents have called the University to become a "model of diversity, of inclusion, of intellectual rigor, and of loving spirit in an America that rejects prejudice and embraces possibility." Achieving this principled imperative is now in our hands as one community. As is always true about the best in Sewanee, we will embrace the opportunity with resolve, unity, and excitement about the promise ahead.
Toward these aims, and ever guided by the Regents' resolve and vision, today I am committing the University to undertaking the following initiatives in the months and years to come:
We will redouble our efforts to recruit, retain, and support students from historically underrepresented communities.
We will redouble our efforts to recruit, employ, and retain faculty and staff from historically underrepresented communities.
In consultation with Roberson Project on Slavery, Race, and Reconciliation scholars, we will continue its work to develop a comprehensive truth and reconciliation program around race in the South that serves as a model for our region and our country.
We will work with faculty to foster curricular approaches to presenting the full history of the South.
We will work with faculty to support fresh innovations in pedagogy and mentoring that equip students to navigate challenging conversations on race with skill, empathy, and knowledge.
We will appoint a campus commission of students, faculty, alumni, administrators, and Regents to evaluate the names and stories behind buildings, monuments, and places on the Domain to identify naming principles and practices and ensure that, in every instance, there is an appropriate balance between the contributions of the namesakes and the values of our University.
We will work with the Board of Regents to provide and raise the financial resources necessary to support these and other endeavors that achieve these priorities.
As this initial list of priorities suggests, the Regents and I are united in the conviction that today is only the next step on our path, not the destination. The work began on campus five years ago, continued when Vice-Chancellor Emeritus John McCardell arranged for Sewanee to join the consortium "Universities Studying Slavery," and broadened and deepened as Director Woody Register, C'80, developed the Roberson Project on Slavery, Race, and Reconciliation into one of the most far-reaching such projects at a liberal arts university.
We ask you to embrace this ongoing challenge with us. Our future together here on the Mountain will be even brighter as Sewanee leads the way it can, builds an ever stronger community, and makes clear its welcome for all who choose to dwell together in unity.
This is the Sewanee we all know. This is the Sewanee whose future knows no bounds.
I am grateful to be your vice-chancellor, and I look forward to walking this path with you.
Ecce Quam Bonum,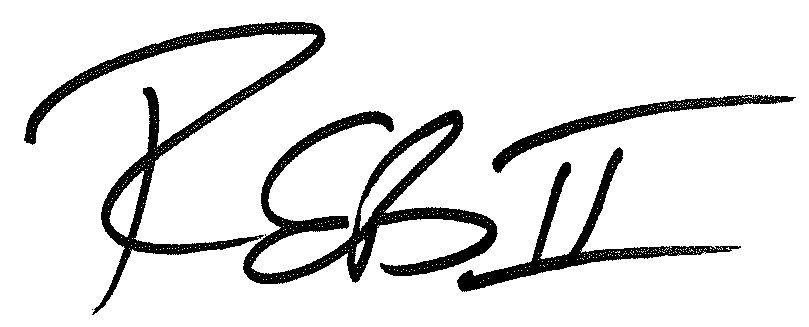 Reuben E. Brigety, II, PhD
U.S. Ambassador (ret.)
Vice-Chancellor and President