Big questions are out there. At Sewanee, we'll work together to find the answers.
Sewanee is a recognized leader in undergraduate research, scholarship, and creative work across all academic programs. Faculty members integrate original research and scholarship into the classroom and encourage their students to join them in extensive exploration of original work during the academic year and in the summer. In the process, students enhance their knowledge, hone their skills, and improve their postgraduate prospects.
What's more, as part of the Sewanee Pledge, Sewanee students are guaranteed funding for a summer research fellowship with a Sewanee professor or an approved program at another university.
Sewanee students conduct research with professors on a wide variety of projects. Recent projects include:
How platinum complexes form aggregates in solution
A new humanities research model for archival work
The effects of methamphetamine exposure in early adolescence
Photography and self-esteem with Haitian children
Eating disorders and body image
Recreating an obscure medieval play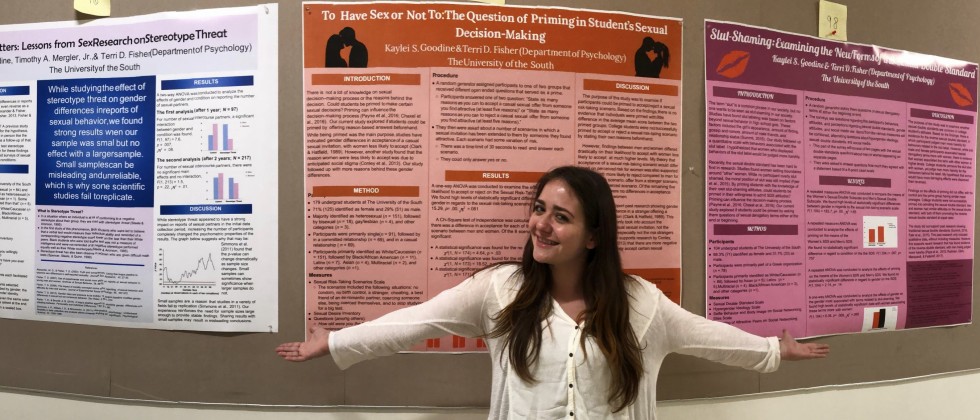 GET INVOLVED AND CHANGE THE WORLD
One of the benefits of attending Sewanee is the direct access you have to professors and the research and scholarship in which they engage in order to answer previously unanswered questions or view the world in a new way. At Sewanee, we have funding to support you as you complete a summer research fellowship or a research internship at another institution. You may also get course credit as you work with a professor on a research or scholarly project.
Involvement in research, scholarship, or creative activity as an undergraduate will
Enhance your career preparation
Build your confidence
Help you gain essential technical and non-technical skills
Prepare you for your chosen graduate or pre-professional program
But most importantly, it will make your experience at Sewanee deeper and fuller. You can be a part of changing the world.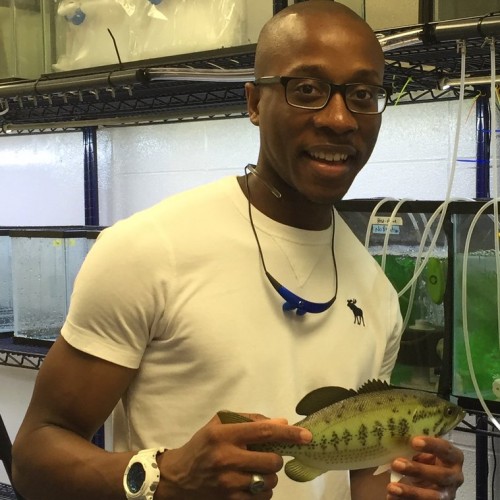 TAKE THE FIRST STEP
To get started, explore this website and then talk to a professor about participating in a research project. If you are not sure about which professor's projects are the best fit for you, you may check your department's website, browse this list of faculty publications, or contact the Office of Undergraduate Research and Scholarship. You may want to read some brief stories about Sewanee faculty and student research or some back issues of the Sewanee Research Newsletter.
FOLLOW US ON SOCIAL MEDIA
The best way to keep up with the research, scholarship, and creative endeavors involving Sewanee students and faculty is to follow the Office of Undergraduate Research and Scholarship on our social media accounts on Facebook, Twitter, and Instagram.
JOIN THE COUNCIL ON UNDERGRADUATE RESEARCH
A good way to learn about undergraduate research and opportunities is to become a member of the Council on Undergraduate Research (CUR). Sewanee has an institutional membership for CUR. This means that anyone at the university (faculty, staff, or students) may join this organization free of charge. Benefits of CUR membership include a subscription to Scholarship and Practice of Undergraduate Research, the biweekly CUR E-Newsletter, and various opportunities and discounts. If you are interested, when you visit the CUR website, go to the Join CUR tab, click on Individual Membership, and when you select The University of the South from the affiliation pull-down menu, the membership fee will be entered as $0.00.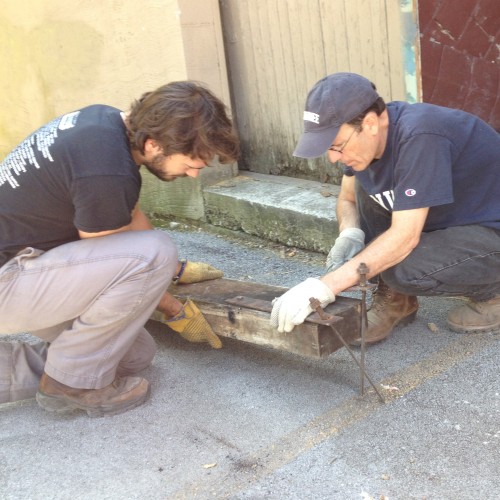 QUESTIONS?
For additional information about undergraduate research at Sewanee, please contact the Office of Undergraduate Research and Scholarship.