Sewanee's Office of Undergraduate Research and Scholarship (OURS) encourages, supports, and facilitates student research and scholarly experiences. OURS sponsors workshops, research fellowship programs, and forums in which students may present their research, scholarship, and creative pursuits.
FUNDING AND SUPPORTING STUDENT RESEARCH AT SEWANEE
Collaborative research and scholarship is a fundamental activity for students and faculty at this institution. Sewanee considers funding for unpaid summer internships, fellowships, and assistantships for students to be a top priority. If a Sewanee student is offered an unpaid research opportunity for the summer, they may apply for funding from Sewanee through the Career Center. Other opportunities for summer research opportunities may be found here. During the school year, students may receive course credit for their research activity. There are also some work-study positions involving research.
Summer Undergraduate research fellowship (SURF)
Sewanee students who wish to spend their summer obtaining research experience may apply to participate in the SURF program. Typically, these research experiences last for 6-8 weeks while students live on campus and spend 32-40 hours a week involved in research, scholarship, or creative activity mentored by a faculty member. Student participants in this program also attend workshops on research, career development, and self-care and engage in various social and recreational events. Students receive a stipend of $400 a week and must pay their own room and board expenses. Students may apply for these summer fellowships on Handshake by March 1. If the position is not already funded, students who have been offered a position may apply for funding here by April 1. Faculty needing more information about the program may find it here, and SURF information for students is here.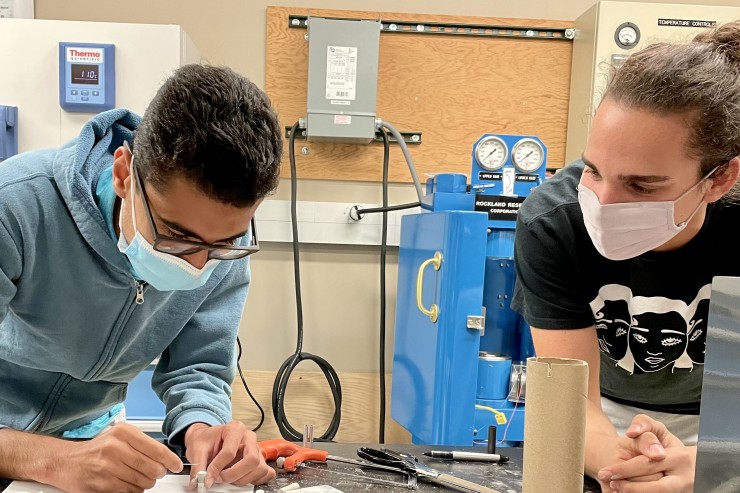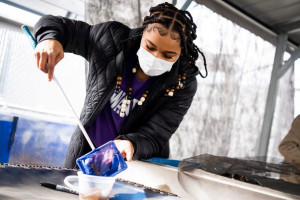 Student travel to conferences
Students who will be traveling to conferences to present their research or scholarship may request funds here. Once approved, requests for reimbursement may be submitted here.
Scholarship Sewanee
Scholarship Sewanee, a joyous celebration of undergraduate research, scholarship, and creative activity on our campus, occurs every spring semester, typically the last Friday of classes. Students who wish to present at this event must apply shortly after spring break, using an electronic form that will be distributed to all students and faculty.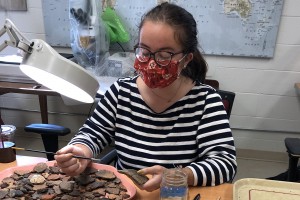 UNDERGRADUATE RESEARCH MENTOR GRANT
This grant provides a source of funding for equipment, materials, or other expenses incurred during the process of assisting undergraduate students with the research process. A maximum of $500 will be provided for each project. The request must be directly tied to research involving undergraduates. All University faculty are eligible to apply. Preference will be given to those who have not received past Undergraduate Research Mentor Grant support. There is a rolling deadline for applications. Only one application per faculty member will be considered each semester.
For information about other ways to fund research, visit the Sponsored Research Office.
questions?
For additional information about undergraduate research at Sewanee, please contact the Office of Undergraduate Research and Scholarship.