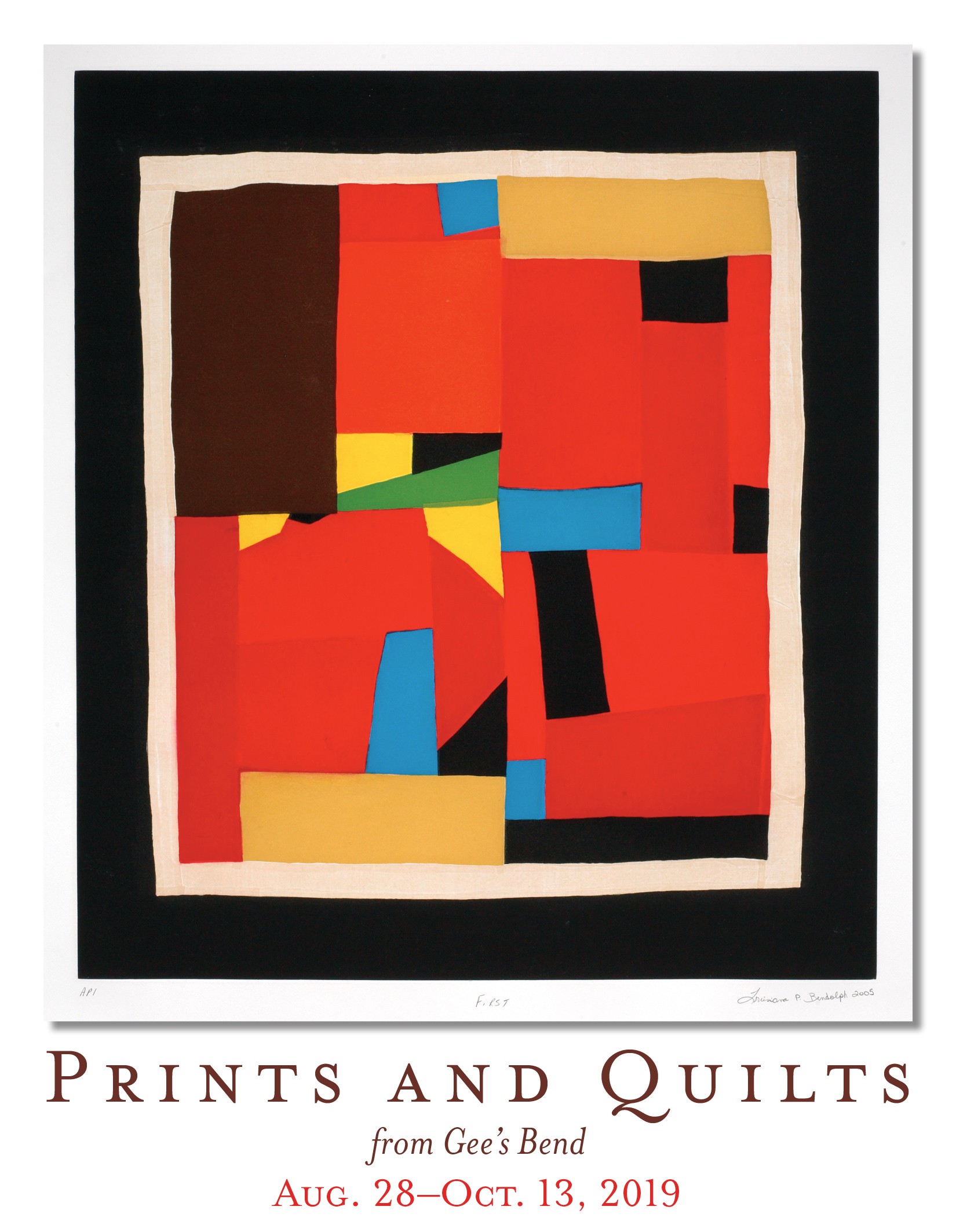 The University Art Gallery of the University of the South is honored to host Prints and Quilts from Gee's Bend, on view from Sept. 28 to Oct. 13, 2019. Informed by the tradition of quilting, the art objects on view — created by artists Mary Lee Bendolph, Louisiana Bendolph, Thornton Dial, and Lonnie Holley — were carefully selected from the Arnett collection to represent a new chapter in the long story of quilting and the community of Gee's Bend, Alabama.
Please join us for these special events
On Sept. 13 at 5 p.m. in Convocation Hall, Gee's Bend quilter Louisiana P. Bendolph, Tennessee Williams Playwright-in-Residence Elyzabeth Wilder, and associate professor Jessica Wohl will lead a conversation about quilting, community, and the remarkable creative achievement of the women of Gee's Bend.
Earlier in the day, from 1:30-3:30 p.m. on Sept. 13, Louisiana Bendolph will attend an on-campus sewing circle that is open to the community. Participants can bring their own handwork, but there will be a small project available to work on as well. No experience required! To attend, and receive more details, please RSVP to Jessica Wohl at jewohl@sewanee.edu by Wednesday, September 11.
On Sept. 26 at 7 p.m. in Convocation Hall, Sewanee students will perform a reading of Elyzabeth Wilder's acclaimed play Gee's Bend, commissioned by the Alabama Shakespeare company and winner of the 2008 Osborn Award Award from the American Theater Critics Association.