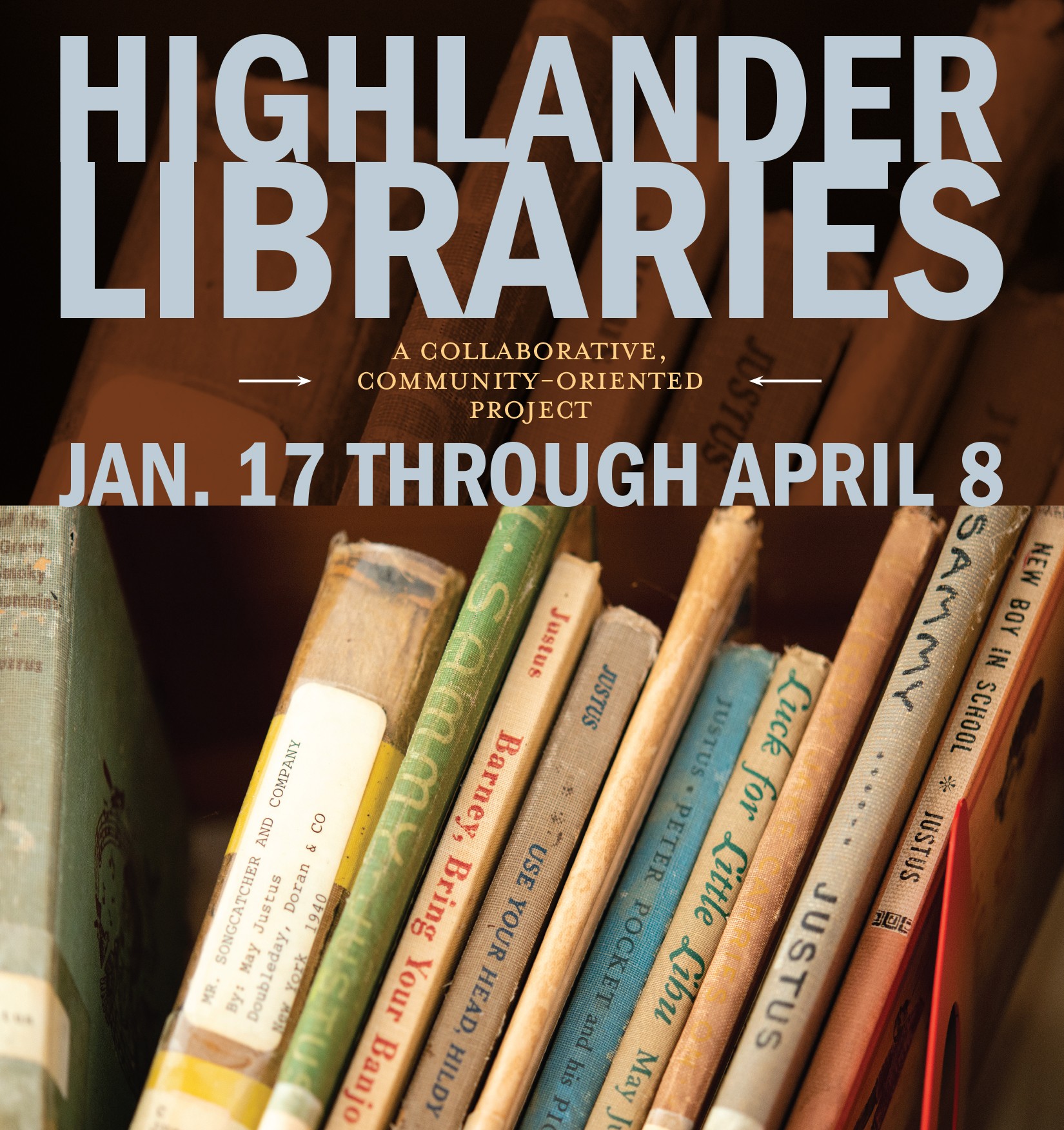 The University Art Gallery (UAG) is proud to present Highlander Libraries, on view in the UAG from Jan. 17 to April 8.
This collaborative, community-oriented project transforms the UAG to recall the Highlander Research and Education Center's original library - a renowned meeting place for people working towards social, economic, and environmental justice - as it existed in nearby Summerfield, TN from 1932 to 1961, when Highlander was known as the Highlander Folk School.
Highlander Libraries offers an active space for learning, reflection, and action. Specially-designed furniture on a circular module invites use and conversation, and can be rearranged at will. The exhibition activates memory of Highlander as it was in its first home, the space invites use and participation, and participants bring the memory to life.
On Jan. 24 at 5 p.m. in Convocation Hall, artist and project leader Greg Pond, and co-executive directors of the Highlander Research and Education Center, Ash-Lee Woodard Henderson and Rev. Allyn Maxfield-Steele, will speak about creative practice and social change. Reception to follow.
Other lectures, meetings, and workshops to be announced.