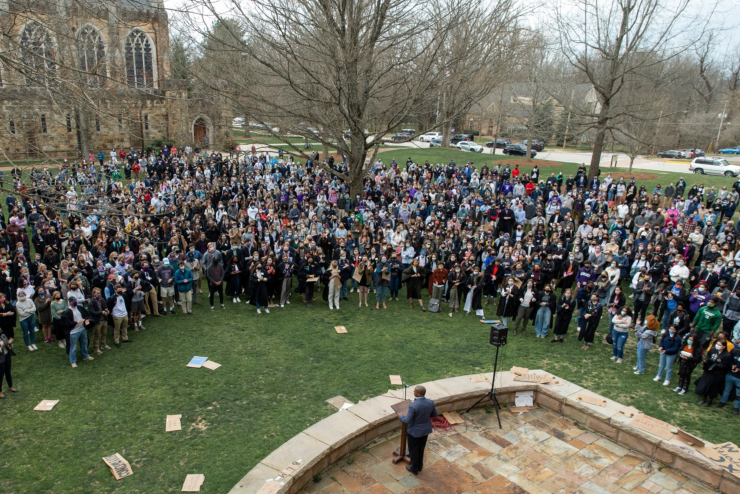 Sewanee French Department Reacts to Racism on Campus
The faculty of the French Department issued a departmental statement addressing the racist acts on campus:
Dear Students of French,

We, the faculty members in the Department of French and French Studies, would like to thank you for your activism in response to the racist actions of members of our community. You used your collective voice to decry racism and protect, comfort, and support your classmates who regularly face race-based discrimination and hatred. You revealed your belief that racism, being inimical to our safety and peace, has no place within our community. Additionally, you reminded us all that anti-racism requires action.

By this letter, we would like to reaffirm our support of anti-racist movements and anti-racist education. We stand with you and will continue to do our part to acknowledge and address racism wherever and whenever it is found. If you would like to speak with any of us, please do feel free to contact us via email.

In solidarity,

Dr. Aymeric Glacet, Ph.D.
Dr. Julian Ledford. Ph.D.
Dr. Kathryn Mills, Ph.D.
Dr. Don Rung, Ph.D.