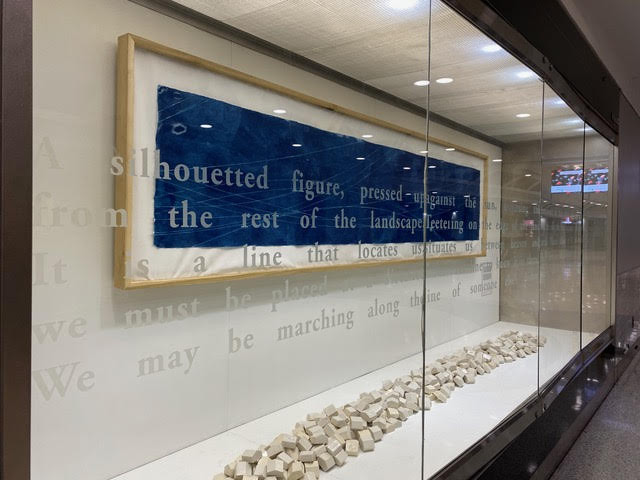 Sewanee Class of 2004 Alumnus and Art Major Mary Stuart Hall recently debuted her year long installation at the Atlanta, Georgia International Airport. City as Site is an exhibition of six exhibiting artists at concourse E in the Hartsfield-Jackson International Atlanta Airport. Hall's installation, near gate E15, is called As the Crow Flies.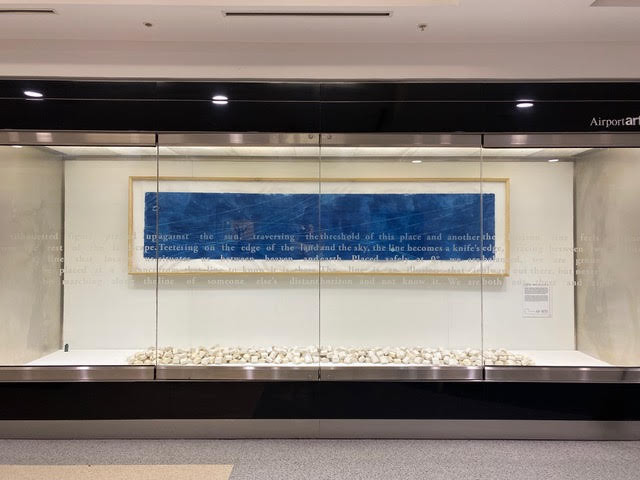 The exhibition will remain near Gate #E15 for at least the next year. Hall describes her own work below: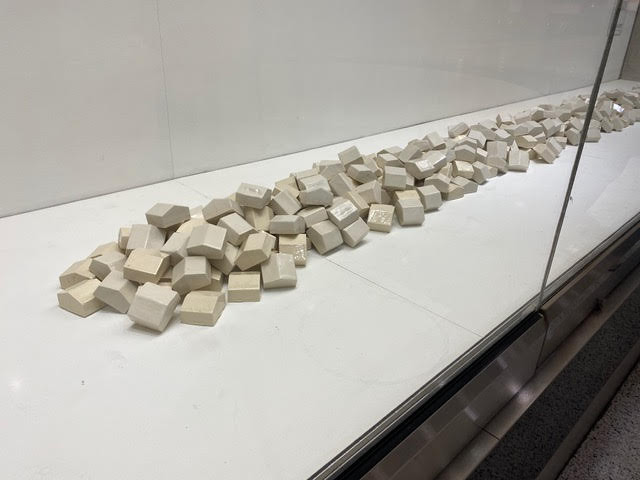 A string of moments compressed or deflated into one location, As the Crow Flies considers our place in space and time as one that is shifting and relational. Whether we are moving through space at the speed of flight or the incremental pace of everyday life, our understanding of a moment in time cannot be separated from our spatial encounter. We can move through space, but not time. And yet, it is time that lets us know we have moved, time must be motion, it must be forward motion. Although limiting time to the fluidity of our experience of it, seems reductive. The interval between here and there, then and now is the predominant force that shapes our past, our future, and where both of those are located. Lost, floating between the fields of space and time, a horizon line is an illusion that locates us, anchors us between a here and a there, an up and down. We are here at this time, in this space, for now.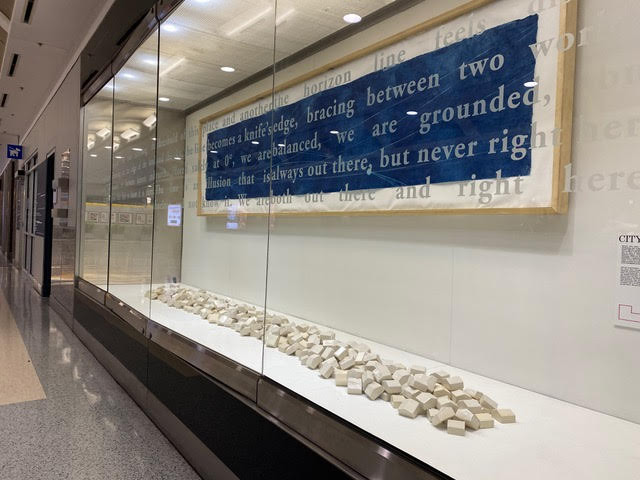 The text on the window reads…
A silhouetted figure, pressed up against the sun, traversing the threshold of this place and another, the horizon line feels distinct from the rest of the landscape. Teetering on the edge of the land and the sky, the line becomes a knife's edge, bracing between two worlds. It is a line that locates us, situates us between heaven and earth. Placed safely at 0°, we are balanced, we are grounded, but we must be placed at a distance from that line to know it is there. That line is an illusion that is always out there, but never right here. We may be marching along the line of someone else's distant horizon and not know it. We are both out there and right here.
The installation consists of one large cyanotype, text on the glass, and hundreds of small ceramic houses.
For more information on Sewanee's Art Major, projects, and exhibitions visit
art.sewanee.edu