This blog is for reflections for participants of Sewanee's Leadership Lab. Its purpose is to share insights with fellow colleagues about leading and learning.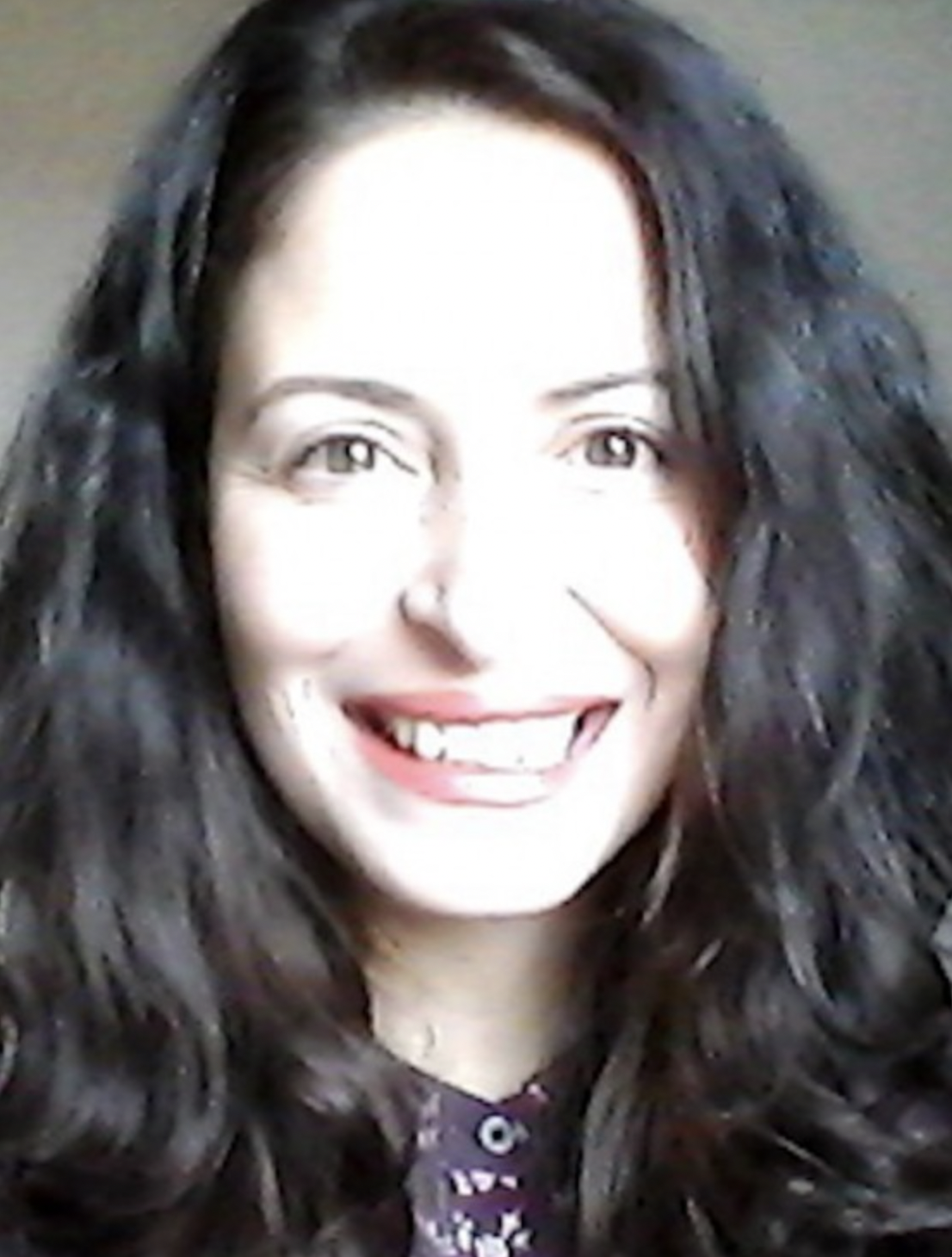 LUCIA GARCIA-SANTANA: PROFESSOR OF SPANISH
March 2023: "This week was the last of our collaborative work before our presentations on our leadership journey, the last step of the training process. Months of listening, learning, and sharing beyond the conventional level dictated by our professional environments, enjoying the opportunity to work with colleagues across campus that I most certainly would not have the chance to get to know so genuinely otherwise. These months, I've come to wonder how much we know about one another, and if we are comfortable in our quotidian work exchanges pushing the parachute of roles and titles aside. It can be an effort to find space and silence to listen attentively to others' experiences, with our busy schedules and responsibilities, and oftentimes the threat of that effort might be stealing the promise of the reward.
The last topic we explored was ethical and non-ethical/destructive leadership. The task was not pointing at ills such as mismanagement or lack of training or awareness. We discussed true harmful practices rooted in narcissism and unethical motives, and how these practices lie not solely in the leader's actions but in the necessary collaborations that naturalize and justify them. Some questions sprang related to the type of culture that is fostered; how fear of change, of trying new routes, or of identity definition make for more tolerance of destructive leadership; and if lack of self-awareness and courage support these practices to the extent of pushing moral standards to the extreme. There are many instances in which the community stands up against injustice and opposes anything that challenges its moral compass, but, is it acting or reacting? Ultimately, if destructive practices are put up with for fear of losing something –traditional ways, security, sense of belonging, well-being- what would strengthen courage, and push eagerly to create something new and healthy built on true solidarity look like? In this regard, is it possible to stand up with courage without the necessary warranties and trust?
The Social Change Model, which Lauren Goodpaster so graciously expanded for our understanding, is an avenue that offers tools to create new possibilities, a work-in-progress that goes beyond wishful thinking. It starts with our individual awareness and sense of self –really building on our strengths and facing our weaknesses- to exchange with the group to reach the common good, and ultimately, but not unidirectionally –for all realms intersect— to arrive at our citizenship, understood as our engagement and participation in the community in creating change. This model, and its proven success across generations and in different scenarios, shows that there may be ways to build a healthy collaborative environment that would reject in accordance with its natural functioning any form of unethical behavior. This tool, and others that we have garnered along our journey, are not ingenious little gadgets to just keep the lights on. They can guide the intentional individual and group commitment and offer alternatives to make what is just aspirational the dignified reality in which each and every constituent can have a safe space to offer their unique contribution.
I´ll miss these conversations, but I hope many more will come and new spaces will be created with the wonderful colleagues I´ve had the privilege to meet. Thanks, y´all. "
---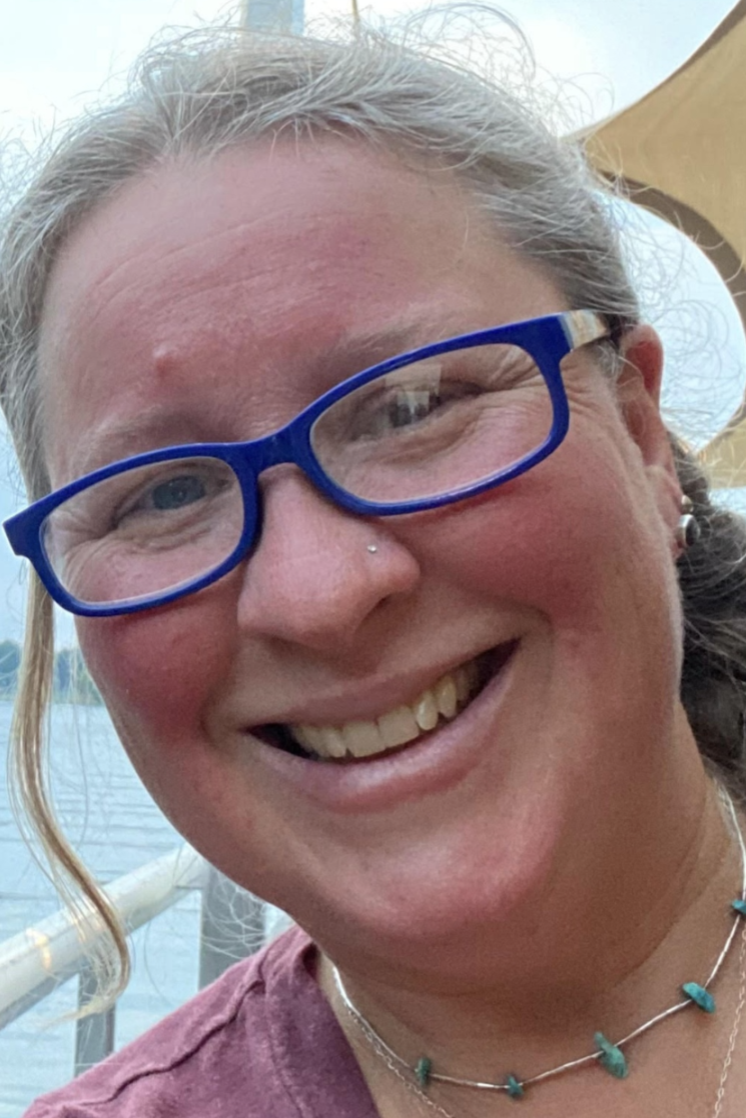 tanya ingvoldstad otero: assistant manager at stirling's coffee house
January 2023: "Take a moment to center yourself, focusing on your inhalation. Count to four as you breathe in deeply, hold your breath for a brief moment before you exhale slowly to a count of six. Feel yourself in your body. Simply notice your thoughts and how you feel, without judgment, checking in on yourself from your head to your toes. Return to your breath."
This is how we started our Leadership Lab class today. This mindfulness practice has been a helpful tool allowing us to be fully present in class ready to participate and learn.
Our conversation today focused on "out-groups." Peter Northouse, author of Introduction to Leadership, describes out-groups as "individuals in a group or in an organization who do not identify with the larger group." There can be many reasons why an out-group may form. We spent some time considering who may identify as out-groups in Sewanee. What we found is that all people have probably at one time felt themselves to be part of an out-group, and that there are members of our community who quite likely always feel like part of an out-group.
Our awareness of out-groups as leaders is important. In order for us to lead effectively we must listen to all members. There is value in hearing the voices of those who bring differing perspectives and experiences. As leaders there are strategies we can use to respond to those who don't identify with the larger group: 1-Listen, 2-Show empathy, 3- Recognize unique contributions, 4-Help to include, 5- Create special relationships, and 6- Give voice and empower to act.
These strategies do more than assuage potential tensions and conflict. They allow for inclusion, a sense of belonging and feeling valued. I imagine we could meet challenges and collaborate to create positive change in Sewanee if as leaders we continually use these strategies and seek out the input and participation of those who bring diverse perspectives.
In order to be mindful and recognize any people who make an "out-group" and connect with them using the above strategies, it may help to feel centered in our own selves. So, in closing, bring your awareness to yourself and the people around you; let's return to our bodies and our breath.
Note: The Leadership Lab 5 experience has become an important part of my participation in the Sewanee community. I have learned from others in my cohort that whether we are staff or faculty, we have very similar concerns and issues we contend with in our respective departments and in general at the University of the South. We have met with administration colleagues as part of our learning process and have been encouraged- even given the agency- to work to solve the problems that we encounter. As someone who often identifies as an "out-grouper," I have found that with the support of others, my voice is stronger and I feel empowered to collaborate and work collectively for positive change in Sewanee."
---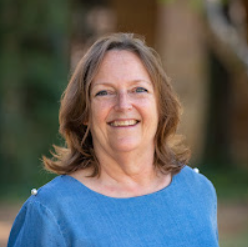 Katie goforth: Community development director with the office of civic engagement and south cumberland community fund
January 2023: "With MLK Day on the horizon, this week's Leadership Lab topic was especially timely and relevant. We delved into the concepts of diversity, equity and inclusion (DEI), ways that we can embrace and practice DEI in the workplace, and ways that we can help others tap into their own unique strengths to grow their leadership abilities.
Viewing the film, Hidden Figures, was an emotional experience for us all. The film was inspired by historic events and achievements of several black female mathematicians who worked at NASA in the early sixties. Despite facing work-place discrimination, the women stayed focused on their roles for the mission, worked as a team, advocated for themselves and one another, and used their incredible mathematical talent to make the launch of the first U.S. human space flights possible. The portrayals of the challenges these black women faced in the early days of the civil rights movement and of their personal leadership qualities set the stage for our further exploration of DEI.
Our reading introduced DEI terms and defined each. Diversity was defined as the amount of difference among members of a group or an organization across a broad spectrum of dimensions. Equity is the recognition that some groups, particularly racial minorities, have had no access to resources, perhaps for generations, and thus have a different entry point than others. Inclusion is the process of incorporating differing individuals into a group or organization, with the ultimate goal being that all people from diverse backgrounds feel valued, respected and recognized. True inclusivity is only realized when the individual is able to maintain their unique identity, be able to express themselves freely, and still fully belong to a group. The reading also discussed challenges and barriers to inclusion such as prejudice, unconscious bias, ethnocentrism, and stereotypes.
While the reading was helpful in defining terminology and describing models of inclusivity, most valuable was our discussion with Dr. Sibby Anderson-Thompkins, Chief Diversity Officer and Vice-Provost of Diversity, Equity and Inclusion. The Division of Diversity, Equity and Inclusion (DEI) is comprised of the Office of Inclusive Excellence and the Office of Equity and Equal Opportunity. Dr. Anderson-Thompkins talked with us about the prioritization of DEI practices at the University and the opening of the Truth, Racial Healing and Transformation (THRT) Campus Center. She stressed the importance of moving from awareness (understanding DEI concepts, complexities and challenges) to action and organizational practice. DEI practice facilitates belonging, engages community, recognizes humanity, and develops leadership skills of others. Dr. Anderson-Thompkins described the ways in which she "grows" leaders. Early on, she recognized the importance of looking past titles, degrees and positions when forming teams to effect change. Instead, she considers the kinds of different perspectives that she needs on the team, and brings diverse stakeholders to the table. She considers the perspectives, strengths and passion of each individual. Her question for the individual is not, "What are your degrees and qualifications?" It is, instead, "Why do you want to do this?" She is committed to helping people find ways to tap into their strengths in new ways, and in this way, "grows" leaders. Dr. Anderson-Thompkins invited us to think about the obstacles to inclusion and belonging that are present at Sewanee. Then, consider the ways we might partner with the Division of DEI, and bring DEI into our own practice, in order to address these obstacles. She also challenged us to be reflective leaders- to continually think about what it is that we need to improve and grow, and then go out and get it!
This type of reflection is exactly what led me to apply for the Leadership Lab. My role as community development director demands different leadership- and relationship-building skills than those I had used in my previous professional experience. Through participation in the Leadership Lab, I am not only learning new leadership skills, but I'm also making deeper connections with others in our campus community. As one who is a lifelong learner, it is an incredible gift to be continually encouraged to seek out opportunities to explore, grow, and lean into the university values of inquiry, community, courage and flourishing."
---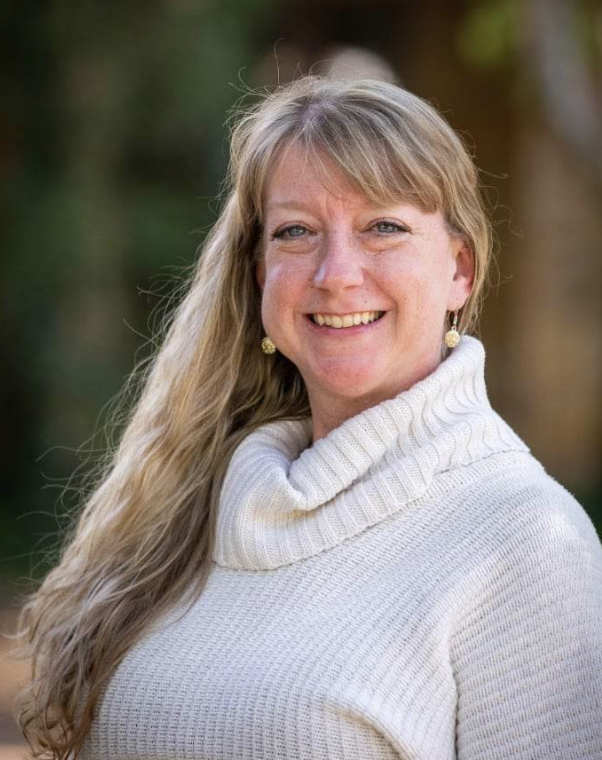 Kristy Turner: Custodian, Facilities Management
December 2022: "I was intrigued when I initially read about the Leadership Lab on the Sewanee Colleagues Facebook page. I decided to do a little digging and see what others had to share about their experience.When I spoke to a friend who was in the Leadership Lab's second cohort in 2019, he told me that he really learned a lot about himself and that you will "get out of it as much as you put in." I was a little bemused. After all, I feel as though I know myself very well…better than anyone else for that matter! With my curiosity piqued, I decided to take the plunge, putting my qualms aside and saying, "I can do this!!" Since I was previously a cashier at McClurg and interacted with colleagues on the daily, then transferred to a custodial position and worked alone for eight hours a day, my mind was desperately craving social and intellectual interaction. This program has certainly remedied that.
Something I soon realized after classes began was that leadership is a multi-faceted thing without a cut-and-dry definition. Whether you were a born leader with innate skills or you acquire them over time, you must do a lot of self-exploration and analysis of your own tendencies to learn what type of a leader YOU are. The CliftonStrengths assessment is a tool we used to do just that. It was very interesting to see the results of my assessment and how they aligned with who I am.
Thus far, my favorite assignments involved a video by Brene Brown, Anatomy of Trust, and a book, "Community: The Structure of Belonging", by Peter Block. Brene Brown created the "BRAVING" inventory. It is an acronym that I truly believe if people tried to follow, it would change the world! However, we have to start somewhere, and we are in the perfect place. Peter Block's book focuses on bringing people together for the greater good. He makes the point that meetings and seminars are becoming less and less productive and has found gathering in small groups with diverse members generates much more interaction leading to results.
With the Christmas season upon us, I suppose it is time for a little rest, reflection, and gratitude. I am thankful to be a part of such a caring and pleasant group of folks and would encourage anyone who wants to learn how you can make a difference to apply. Happy Holidays!"
---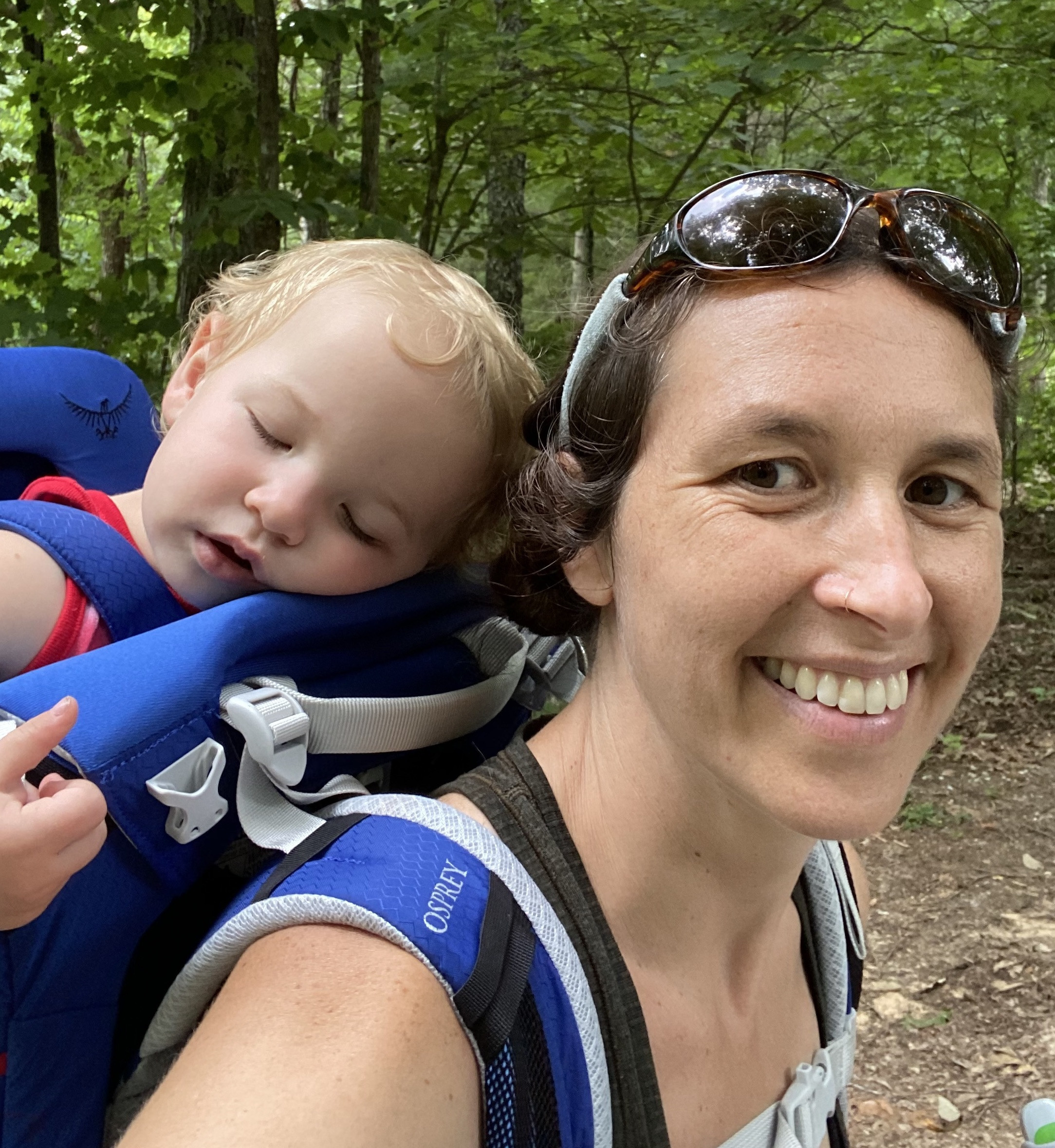 SARA MCINTYRE: SUSTAINABILITY COORDINATOR, OFFICE OF ENVIRONMENTAL STEWARDSHIP & SUSTAINABILITY
December 2022: "Work in the Leadership Lab is as much about analyzing types of leadership and understanding best practices as it is about understanding ourselves. What are our strengths? What are our values? What do we shy away from and what do we think is the essential nature of humans?
This week we focused on conflict and prepared for the exploration by completing the Conflict Dynamics Profile. It's a fascinating tool that attempts to measure and categorize the behaviors you engage in (and the relative frequency you exhibit them) that are constructive during conflict versus those that are destructive.
It is interesting to see the results and begin to understand those areas you are weakest. For example, of all my constructive responses, delayed responding is my weakest and I'm terrific at self-criticism (in the destructive behaviors category). However, as always with the Leadership Lab, we are just as interested, if not more so, in our strengths. I'm out of this world at creating solutions to conflict and don't give two pennies about "winning". This perspective is perhaps more stimulating because it shifts us out of focusing on what we're not great at and allows us to imagine and brainstorm how we can use those responses/behaviors we are "good" at and engage in most frequently to the best advantage.
Where things got really sparky was in applying this new knowledge to the final piece of the report wherein we discover our sensitivity to "hot button" behaviors. I handle unreliable behavior well but am super triggered by hostile behavior. Blend the results of the Conflict Dynamics Profile up with what we know of our values, upbringing, CliftonStrengths, and personality tendencies, then pour the personhood stew into work and personal relationship situations and we begin to understand not only how we respond in different contexts, but why, and the tools we can lean on to help us to navigate them differently in the future.
Guiding us through these reflections and providing additional tips and resources was our special guest of the day, Jessica Welch, director of human resources development. Jessica has been part of a team providing training and holding conflict management practice sessions - open to all colleagues - on campus this year. Because I'm a wee bit nerdy and like to feel sweaty, I've attended one of these practice sessions. It was terribly uncomfortable and fabulously helpful. We paired up and struggled through role-playing different scenarios. The scenarios are extra sweaty because they have been submitted anonymously by colleagues and compiled by the HR team as those we at Sewanee encounter most frequently - so we are actually pretty likely to encounter them during our time working here.
All this reflective practice applied begins to reveal each of us as the leader we are and can be. We not only begin to understand ourselves better and more accurately, but we also begin to understand and have greater compassion for the people we do life with, personally and professionally.
Beware the ripple effects of this work - they are not to be underestimated."
---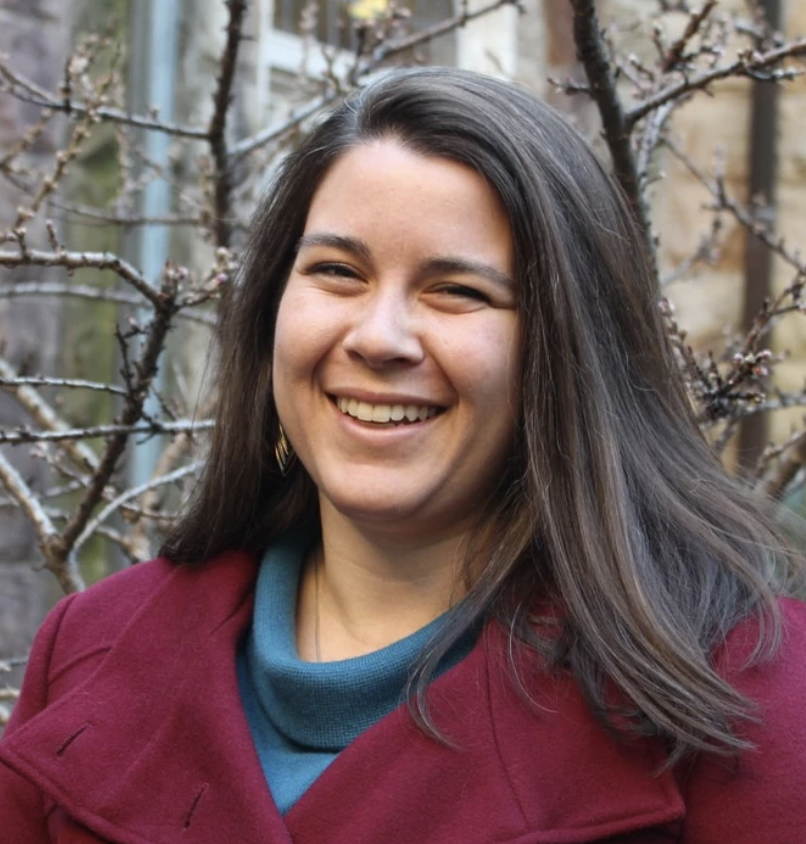 KRISTEN K. CECALA: ASSOCIATE PROFESSOR, DEPARTMENT OF BIOLOGY
November 2022: "I joined the Leadership Lab post-covid, struggling with burnout and needing time post-tenure to identify where my skills could be most beneficial to this place and our students. The assignment for this week to define a vision for our lives terrified me at the beginning of our experience. To my great relief, we had a long and fruitful conversation with Acting Provost Scott Wilson that guided the rest of our conversation for the day, though I suspect we will get back to the visioning process soon.
We had an opportunity to ask Provost Wilson to describe his approach to leadership and to share some of his successes and struggles. He described his feelings that leading from the middle and management of small teams and offices on campus were in some ways the most rewarding work for him because of the direct connection between action and impact. In many ways this echoed Vice Chancellor Berner's call to work for improvement in the areas we can.
In preparation for this week, we reviewed Brene Brown's video, "Anatomy of Trust," which led to questions about trust in the process of leadership. In response, Provost Wilson discussed relational components of leadership, which underscored for me how the responses of those not in leadership roles play an integral part in the success of an organization. In "The Anatomy of Peace," they illustrate how easy it is to find allies for particular perspectives and how entrenchment of those ideas could contribute to an erosion of trust. A leader is only one person at an institution, and our behaviors play an enormous role in organizational success and are within our control.
So Sewanee community, how can we best contribute to trust, organizational growth, and a healthy community? I look forward to exploring these ideas further with the LL5 group."
---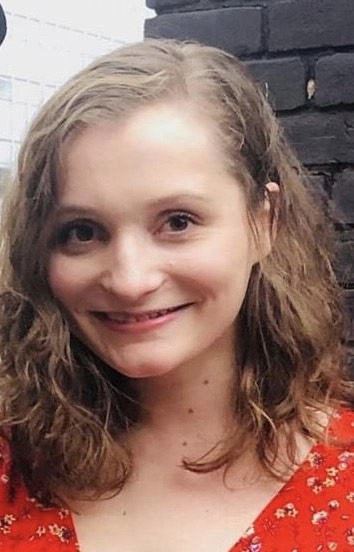 ELISE ANDERSON: associate director of CAPS (COUNSELING AND PSYCHOLOGICAL SERVICES)
November 2022: "Participating in Leadership Lab invites me to regularly consider how I can be a better leader, colleague, and overall person. I especially appreciate the way in which I am able to connect in deep and meaningful ways with colleagues from all over campus who I might not otherwise encounter very regularly.
Last week's class was all about strengths. During the first hour, Vice-Chancellor Berner joined us to share about her leadership philosophy. We engaged in broad philosophical discussions about what it means to be a leader, and we also explored how Vice-Chancellor Berner views leadership and what that looks like for her. I learned that she is a collaborative leader, and that empowerment and trust-building are crucial aspects of her leadership style. Finally, Vice-Chancellor Berner invited us to explore how we can be a better, stronger community in Sewanee. It was a wonderful discussion!
The second hour of class allowed us to get into the nitty-grittiness of our strengths. We all took the CliftonStrengths assessment, and were able to explore with one another how our strengths informed our personal leadership styles. We also delved into more personal topics relating to our strengths. For example, my top strength is "Activator" - which basically means I like to put thoughts into action. If I have an idea, I'm going to take immediate steps to make it happen. While I do recognize this as a strength of mine, I can also acknowledge the dark side of this: haste without intention. Being able to explore both sides of my Activator-ness within the safety of the Leadership Lab cohort was both enlightening and comforting.
Each class, I learn something new about myself and someone in the cohort. I always leave class feeling more connected, hopeful, and empowered."
---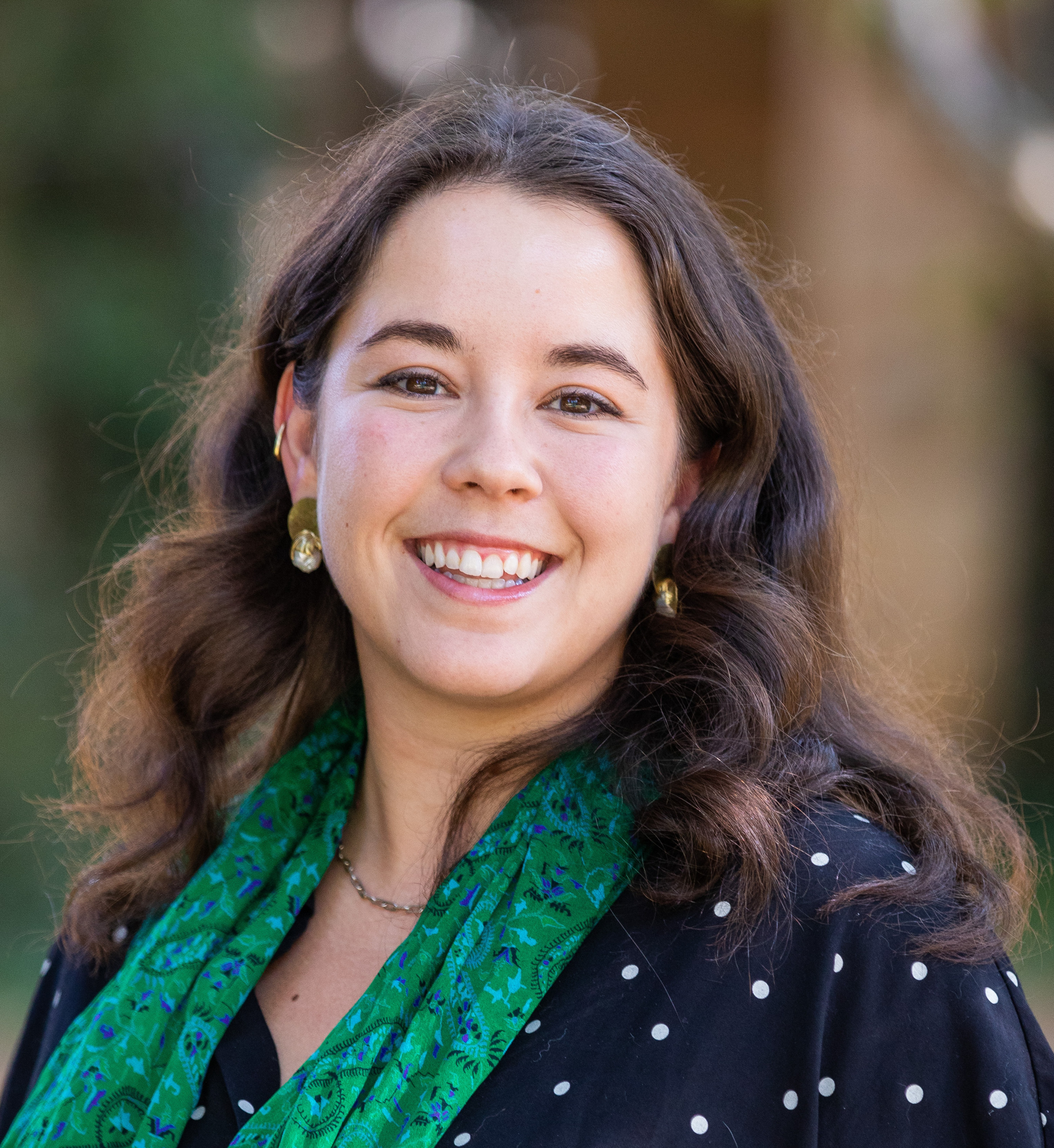 Amber smith: executive administrative specialist, executive offices
October 2022: "Hello all! I'm Amber Smith and I work as an Executive Administrative Specialist in the Executive Office. A deeper dive to discover my sense of purpose has been long overdue, and I am thrilled to be a part of LL5. Sewanee is a community I've spent my entire life in, growing up as a faculty and staff kid, as an undergraduate, as a grad figuring out life, and more recently as a colleague to all working to support this institution. I've come to know this place, its seasons, faces, and spirit so well. My decision to pursue a place in this cohort was guided by my desire to find how I fit into a growing and ever-evolving Sewanee. The three primary objectives of greater self-knowledge, leadership competence, and facilitation of positive social change pulled at my heartstrings as things I want for myself and the place I've spent so long loving. In the last few weeks, we've begun the journey into discovering our own people-view, life-view, and work-view, and have had the chance to workshop our personal philosophies with the cohort.
The overarching questions for Lab 4's class were: "How as a leader am I balancing tasks and people? What skills do I need to increase my capacity to influence others toward positive change?" Our reading related to understanding different orientations and skills that make up a person's leadership style. The orientation styles focused on being relationship-oriented or task-oriented. Task-oriented folks focus on the mechanics while relationship-oriented folks focus on the feelings. An important realization I've had from our readings on leadership traits, styles, and skills is that while there are definitions of dichotomies to help understand philosophies and explain behaviors, these definitions exist to help build a framework of leadership. They are not end-all labels. I find comfort in knowing that these definitions act as ven diagrams with the self as the overlapping center.
---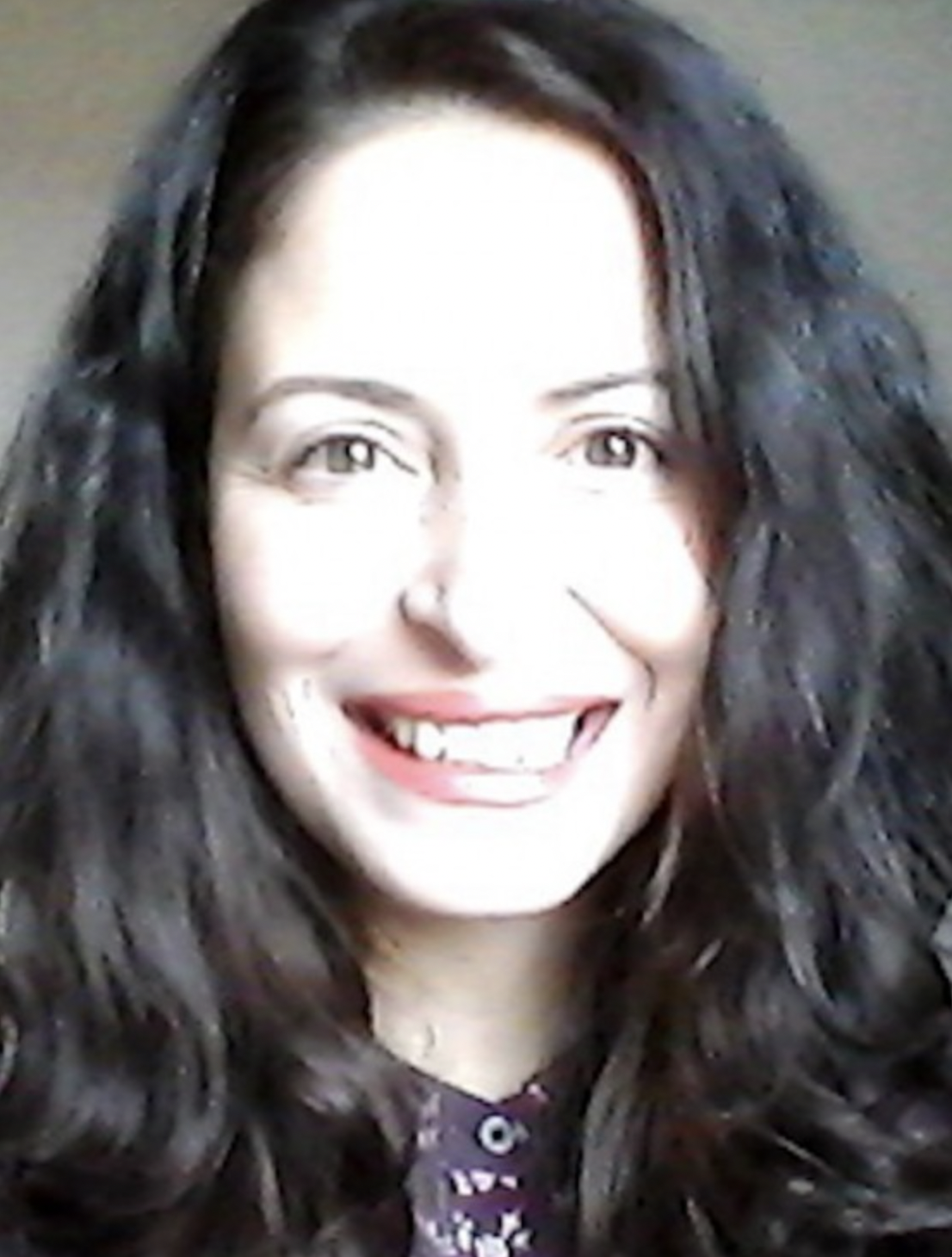 LUCIA GARCIA-SANTANA: Professor of Spanish
Class #3 (Oct. 2022): " Greetings! I'm Lucía García-Santana, an associate professor in the Spanish department. A couple of years ago, I applied to join the Leadership lab. I wanted to learn strategies that could inform my participation in different groups and initiatives on campus, both on and beyond academics. I also wished to increase self-awareness and find points of connectedness to Sewanee. I couldn't participate in the lab then, and when the opportunity came this year, I pondered on passing, not sure about putting time and effort into a mysterious venture. And yet, our very first session already proved an engaging and invigorating experience. We have been discussing leadership traits and styles, taxonomies that might have felt business- oriented, goal-justified, artificial, and uninspiring to my pre-lab self. However, a process by which the learner becomes the object of study presents meaningfully the frameworks underlying how we relate to our work environment. Fruitful conversations and dissensions shake assumed and somehow univocal understandings of leadership. Listening and seeing one another, and reinterpreting the very concepts that facilitate analysis, create the path while we explore it, bringing a renewed sense of purpose. There is no preconceived destination or one size fits all. We are working together on digging deep and expanding the tools that we already possess. This week, we focused on leadership styles (democratic, authoritarian, and laissez-faire, quite self-explanatory, or so I believed), using individual assessment to identify predominant aspects of ourselves in the spectrum of thinking-feeling, or sensing-intuition, to name a few. This awareness helps us decide which preference to apply depending on our leadership style and specific situation. Incorporating Nelson Mandela's experience was an inspiring example of the efficiency of blending elements of all the styles, as was discussing how those leadership styles play out in our immediate environment. One of the reasons for my interest in the lab was to find ways to defeat the self-limitations linked to the culturally-ingrained imposition that leadership belongs in the territory of gender and privilege. Moreover, the false promise of the need of disguising one's voice to lead effectively. The lab's takeaways are plentiful, and my pre-lab self is reassured by her decision. "
---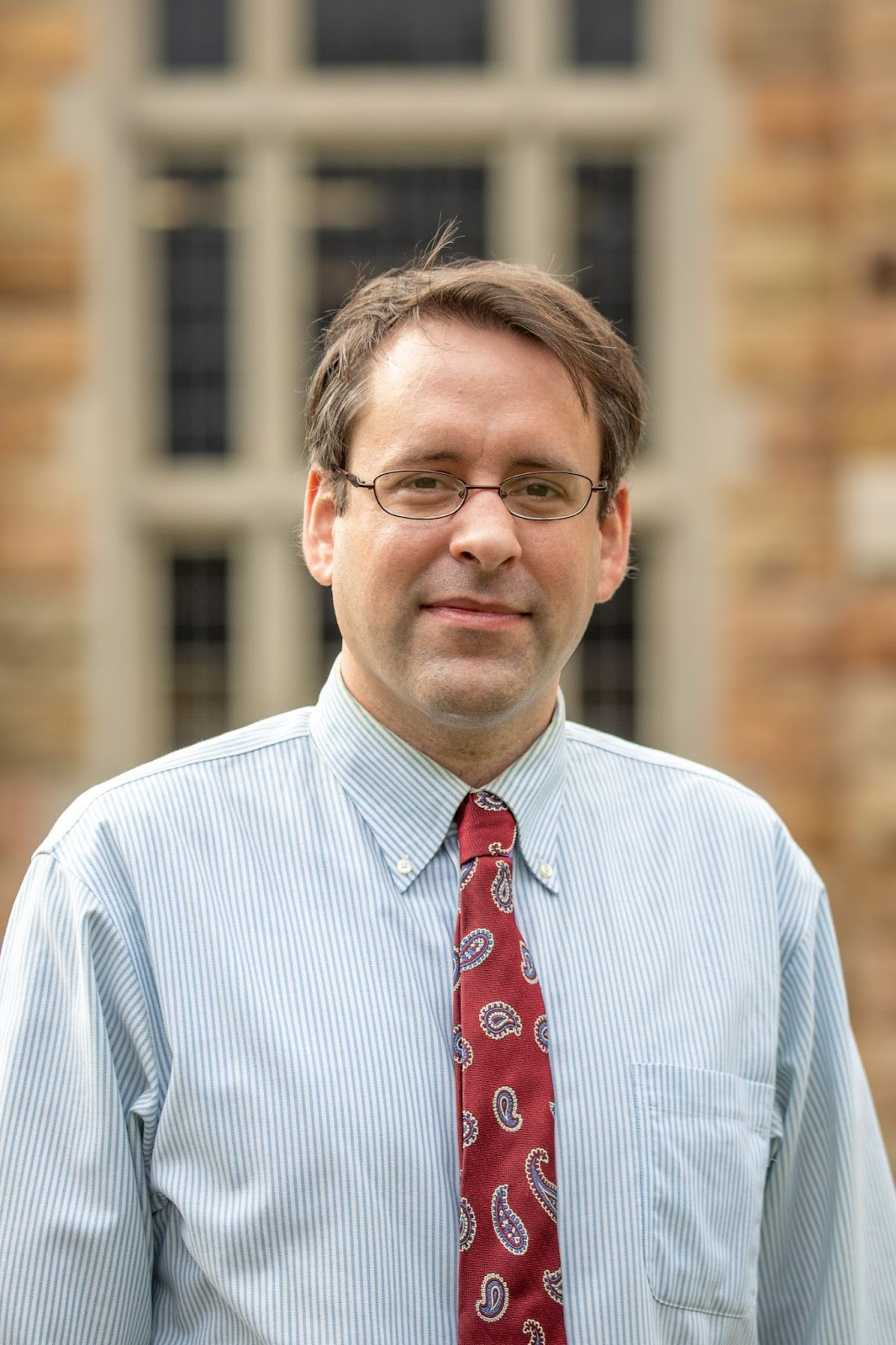 Adam Hawkins: Associate director, ilit- library and technology services
Class #2 (Sept. 2022): "In the leadership lab this week we entertained an identity crisis. Of course, I don't mean crisis in the sense of imminent danger, or even trouble necessarily, but more so in the context of decisions (a second meaning listed on Google). Adam Hawkins here, proud member of the fifth cohort of Sewanee's leadership lab, and in my IT job here at Sewanee we are vehemently surrounded by crises of all sorts. I joined the leadership lab this year because I've found myself unwittingly making decisions in these moments that I always question (and even occasionally learn from) after the dust settles.
This week in the lab we focused on identity as both defining and guiding leaders . Our pre-class textbook reading introduced us to six identity traits that personify strong leadership. We also watched the 1957 classic 12 Angry Men and discussed how, and in what way, the jurors in that film emerged as leaders. Finally, we were graced by the presence of Sewanee's unofficial (but maybe not) historiographer, Professor Jerry Smith (emeritus), who regaled us through not-so-rose colored glasses on the Sewanee of the past. As we learned, that institution had a distinctly different identity, and radically different characteristics, than the Sewanee of today. In those days of yore tenure was both requested and granted verbally, calling cards were pervasive under household doorways as a means of introduction to the neighborhood, and while egalitarianism may have been preached in the classroom and from the pulpit, it certainly wasn't practiced for those wandering the hallways with a mop and bucket, nor for those feverishly preparing and serving guests at nightly 'porch light' gatherings.
Reflecting amidst this context (our textbook reading, the film, and stories from Sewanee's past), I found it difficult to form a holistic or conclusive picture about leadership in these vastly different situations. Whereas charisma and confidence unmistakably cemented Churchill's famous proclamation to fight on the beaches (our textbook), certainly determination and integrity are the hallmarks of Henry Fonda's character in the jury room, rationally pleading for time to consider all the facts before condemning a man to death (12 Angry Men). In class we were energized by discussing how and why these six different traits applied to different situations, ones often fueled by imminent crises, where important decisions had to be argued for and carried out. While we didn't ultimately arrive at any definitive 'good' or 'bad' leadership traits, we did come away from class recognizing the importance of understanding and defining our identity, both as individuals and especially as our University institution (given Professor Smith's historical introduction). I found myself agreeing with one of my classmates that our institution is once again in that 'wobbly' position to firmly grasp a new identity, one that is clear, inclusive, and effective for our community. I just hope we remember this time to check under the door for those calling cards guiding us in that right direction. For me personally, gathering together with a diverse group of inquisitive colleagues in this lab has undoubtedly been a rewarding step along this path."
---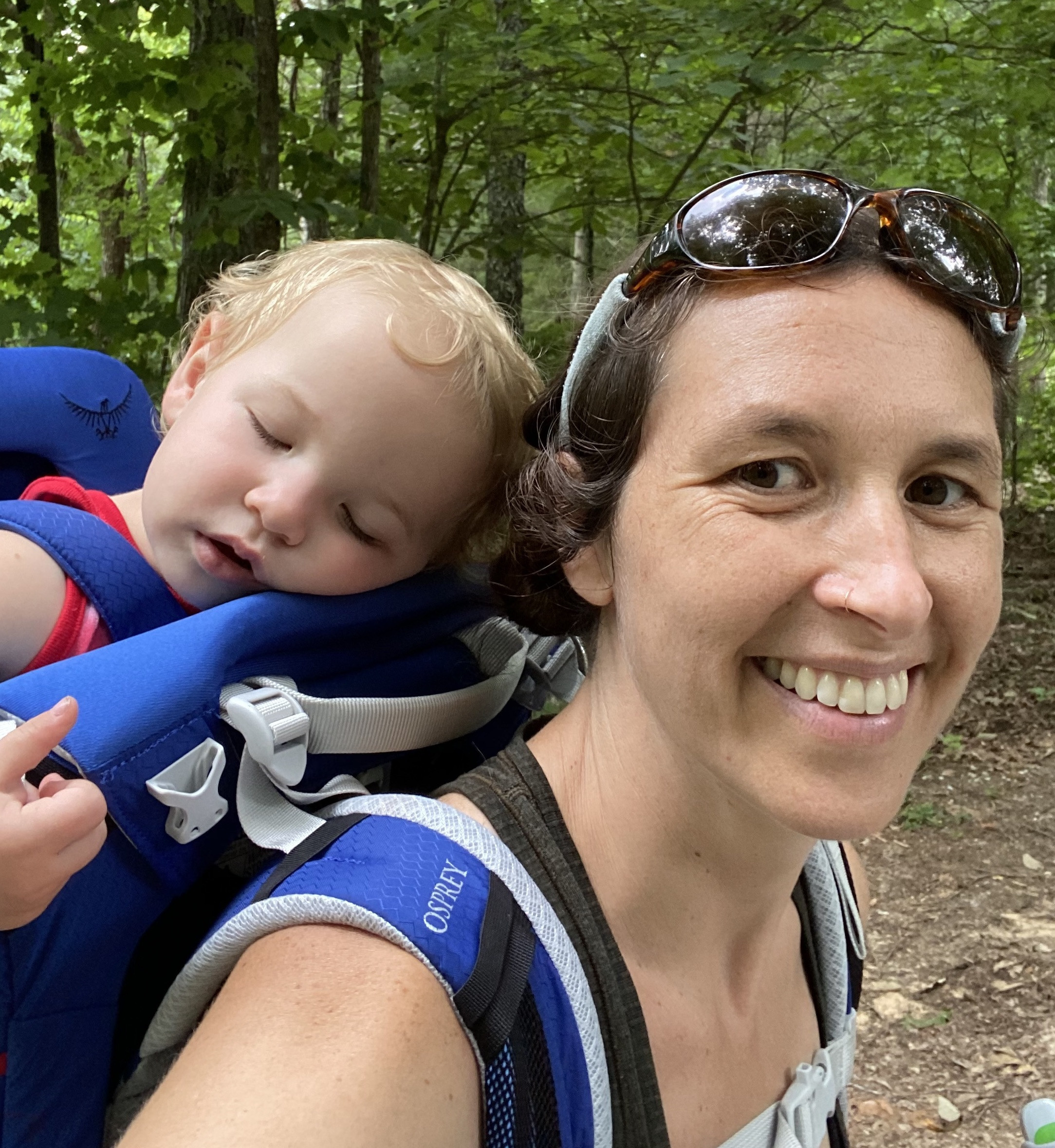 Sara McIntyre: sustainability coordinator, office of environmental stewardship & sustainability
Class #1 (Sept. 2022): "Hi y'all, I'm Sara McIntyre. To which a surprising majority of the Sewanee people I've met face-to-face in the last year or so have replied, "Oh! I get your emails!" [I really didn't think I sent that much email.] I'm writing today to discuss the Leadership Lab experience. An incredible opportunity available to colleagues through the University's Center for Leadership. That said, I've experienced exactly 3 hours of official Leadership Lab training and am thus still woefully ignorant of the true depth and impact of the experience. And so, I'm going to share with you some impressions. I wanted to be part of a Leadership Lab (LL) cohort almost upon my arrival at Sewanee [in March of 2020], and that desire has only grown over time. In all honesty, when I look around or have meetings or interactions with colleagues, the folks who inspire me to say to myself, "Wow, I want to work with or be in relationship with that person more," have often turned out to be LL graduates. There is a quality to the interaction, paired with a sincerity and passion, that leaves me feeling seen, supported, inspired and energized. And I want more of that, to be closer to it, and to spread those experiences to others. Also, 'Learner' is my top CliftonStrength and 'Growth' is a core value; therefore, like a fly to honey, I am drawn to these types of opportunities. So I've joined the motley crew of colleagues that comprise the 5th LL cohort. And though I don't know most of the folks in the room, after just one meeting, I can already sense the depth of care, the energy, and the brave, if sometimes quiet, willingness to commit to the process and to dig deep into ourselves and our experiences in order to find the gems we all contain. Years ago a dear friend gifted me a framed saying that hangs in my home, "She believed she could, so she did." I believe in you. I believe in us. Let's do this."
---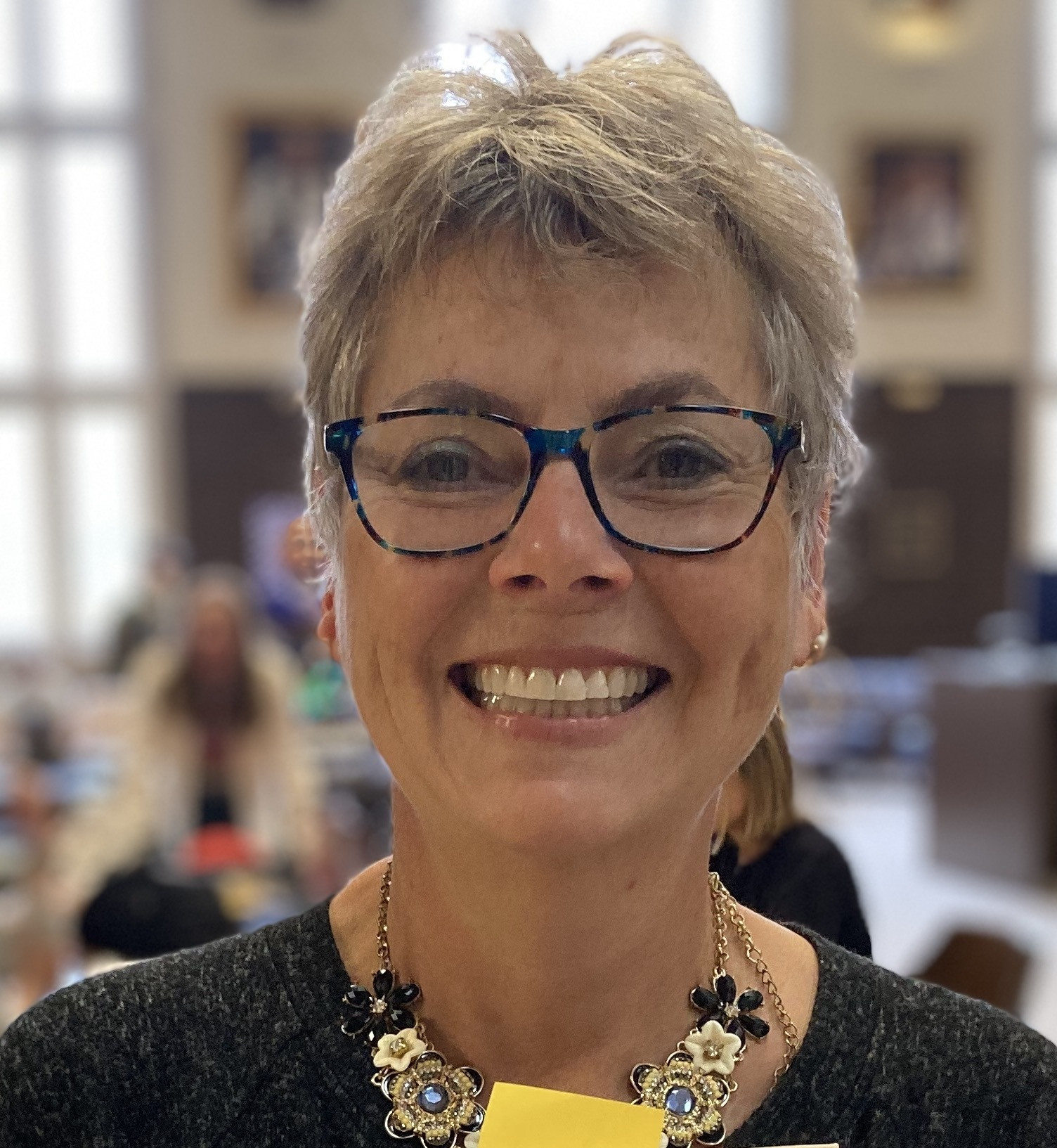 STACEY O'SULLIVAN: ASSISTANT OPERATIONS MANAGER, THE BABSON CENTER FOR GLOBAL COMMERCE
April 7, 2022: "Managing the COVID test site opened my Sewanee world. I had SO much exposure (literally and figuratively) to students, faculty, and staff. Developing testing systems, problem-solving, and serving the community was exhausting yet fulfilling. As CRAZY as it sounds, during COVID I enjoyed collaborating and bonding with many people that I would not have met under normal conditions. Wanting to continue to forge campus-wide relationships, I jumped at the chance to join the Leadership Lab Cohort #4 (LL4). More importantly, I needed to do a deep dive into the development of my leadership skills and recognize what I do well and what I might want to enhance or change. My participation in LL4 is helping me to recognize who I am and honor my contributions to my communities.
I have observed that people in administrative positions struggle with defining "if and how" we are leaders. Coaches and faculty find it easier to articulate their life purpose and their leadership philosophy. My journey has revealed that leaders come in many forms and are found at different levels, regardless of how many people they supervise or influence. In my day-to-day activities, my goal is to accomplish small and big tasks with excellence and kindness. Good leadership requires daily practice and knowing when to pivot or seek input and help when challenges arise or things are not going according to plan.
In yesterday's class we were asked:
- Now that we have all these tools, what do we do with what we know?
- How will we advance change?
- What seeds of change/knowledge are worth nurturing?
There were many excellent answers but some that resonated with me were:
- Consider delegating departmental work according to strengths, not job title
- Ask your teammates how they would like to receive feedback
- Know your team members and how they prefer to learn and receive information
For the last one, I realized that people often are either primarily auditory or visual learners. I am a visual learner and listener. If you give me a lengthy set of instructions verbally, I guarantee you will lose my attention pretty quickly. Knowing how each member of your team learns and knowing how each best functions will ultimately give you a stronger, happier team.
An invaluable takeaway from LL4 for me is learning to be a better communicator and to freely communicate work styles (MBTI) with your teammates so that your strengths can be best utilized."
---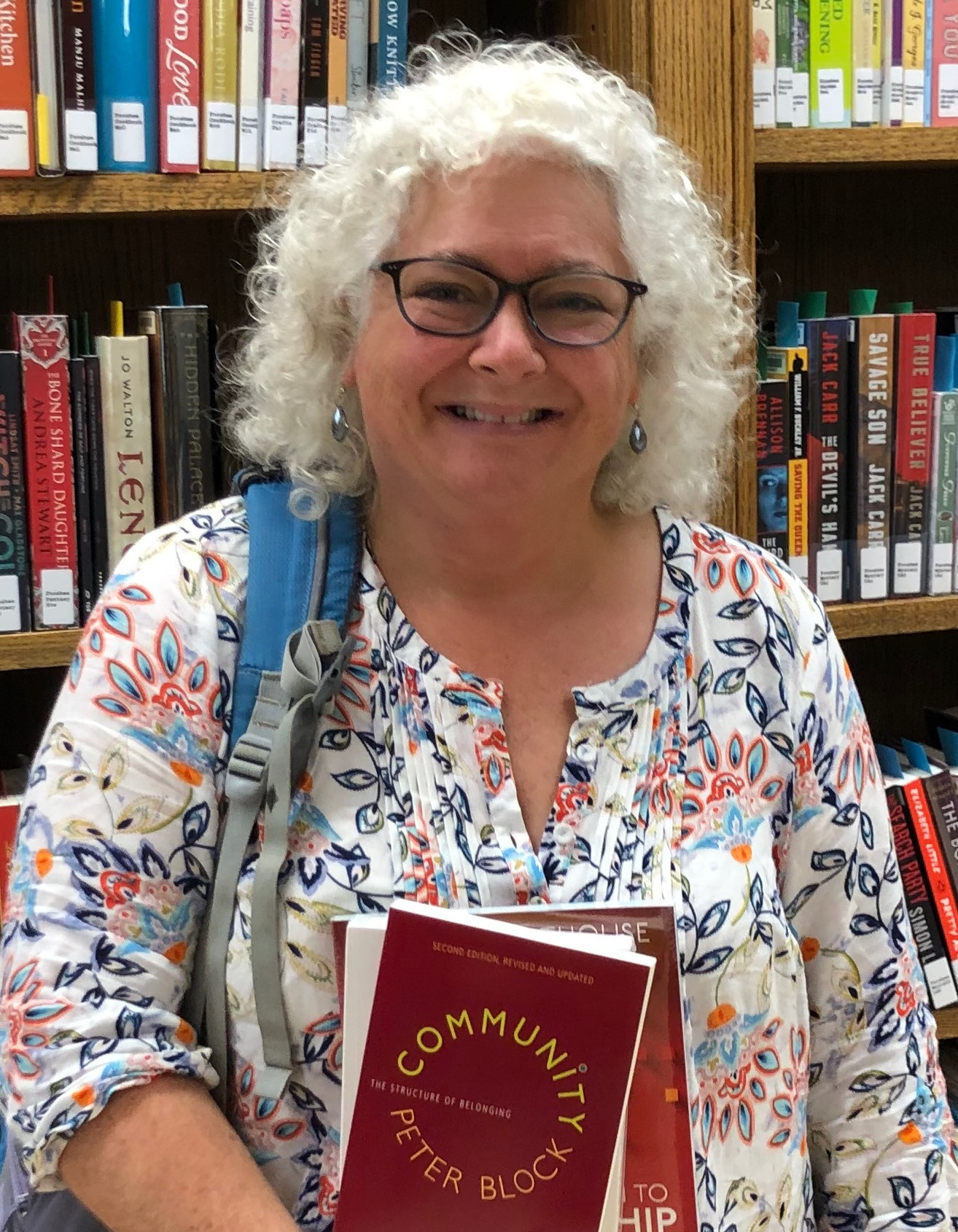 Karen Tharp: Director of UHS, The University Wellness Center
March 10, 2022: "During our last Leadership Lab gathering, I found myself surprisingly excited about new possibilities on campus and also feeling the need for spaciousness in order to organize my thoughts and put mass on the bones of ideas that have been floating around my head and heart spaces for a long while now.
The unprovoked war in Ukraine was beginning as we gathered, we spoke of our concerns and fears as well as how sometimes finding joy in our day-to-day lives seems like a radical act. I am reminded that the most powerful stories include joy, hope, creativity, and a renewed sense of self and purpose coming out of the rubble of injustice, suffering, loss, and death.
I wake at daybreak to quiet springtime fog, sun shining through, and am relatively certain that no bombs will fall on my house or my loved ones today. It feels naive to think that this will always be so. I put my hands in my good garden dirt like a prayer for joy. One of us has a friend that just crossed the border into Poland. She has no idea where she is or where she will go.
Many of our cohort went to the barn for some equine team building, and some of us had been before. There was lots of discussion at our meeting about what was noticed and learned with the horses.
We make a lot of assumptions about what others think, feel, or want.
We don't ask for help or use tools, even when a toolkit is offered marked plainly as "TOOLKIT".
Sometimes we make our obstacles more challenging.
We tend to wait for someone else to make a play, for fear of stepping out first.
We fear being penalized for asking for help or for someone else's expertise.
At some point, Joshua (Booher) said, "What I am hearing might not be what you are saying." Yes! I thought. Isn't that the way? If we can extend that grace to one another, the grace of not assuming, we will begin to begin again and re-member our community. Many things feel broken; they can heal with more capacity for us to hold space for each other. We are thirsty for more storytelling (data with a soul) that helps us understand each other. There is such an opening for intentionality and "care"-fullness in this moment. We can decide what seeds we want to water.
These last few years have been filled with crucible events worldwide and personally for all who dwell here. These events and relationships changed everything. I have had crossroads in my life where I had to find new meaning and purpose, I had to put down new roots and put out new green to find a way forward, I had to reach out and find accompaniment to stay grounded, I had to find my voice, AND I am now seeing that there were many times when what I heard was not what was being said. It is like seeing someone without their mask for the first time and realizing you had no idea what that person looked like for two whole years.
"of good dirt"
a gardener broadcasts
never leaving soil bare
crimson clover shows off
a brilliant, fancy cover for fungi
Earthworms and god knows
what else living down
the darkness
i can dig my garden with
my bare hands and do
hiding them at work
like a teenager having
done something outrageous
no matter how scrubbed
Earth is ground-in
good therapy
skin on the side
my index fingers, rough
nostrils filled with
the smell of good dirt
---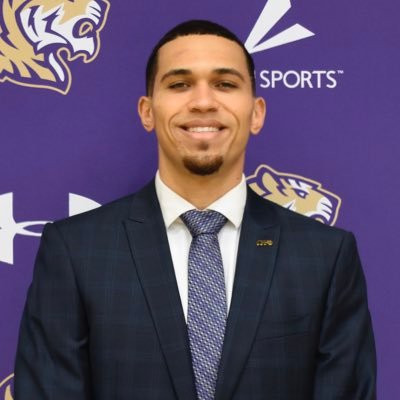 Brody Curry: Assistant Men's Basketball Coach, Athletics
February 24, 2022: "I heard numerous inspiring testimonials from previous Leadership Lab participants that motivated me to further explore what the Lab was about. What I found, on paper, was an opportunity to study leadership theory and deepen my knowledge of some popular practices. What I found in person proved to be that and much more. I found a new community of leaders eager to grow and support one another. I found a transformational learning experience fostered by the unique insights and perspectives that only this new community could provide.
In our last class, we discussed our purpose statement, leadership philosophy, conflict styles, and obstacles. The purpose statements have been a work in progress for each member of the group and every time we discuss them in the group, we are able to practice being vulnerable and building trust, which are two vital components of leadership. We received an introduction to leadership philosophies and learned that they should capture your view of people, view of work, and your values. The five conflict styles we discussed were the problem solver, accommodator, avoider, competer, and compromiser. Each style has its own pros and cons, and it is useful to know in which situations to use the correct style to use when navigating conflict.
One discussion that had a lot of energy and agreement around it was talking about overcoming obstacles. As a leader there will always be obstacles to navigate, whether they belong to you or those you are leading. In our talks about how we help others overcome obstacles, one member of the cohort mentioned "going to bat" on behalf of others. In calling the question to certain practices, you may find that you are able to provide a previously-unknown perspective. This can be done for those you manage/supervise, those who manage/supervise you, or other colleagues around campus. The big takeaway is that we should not be trapped in only leading those "behind" us. Great leaders are able to lead those that report to them as well as those they report to. Leading "up" and leading "out" will greatly help our Sewanee community reach its full potential."
---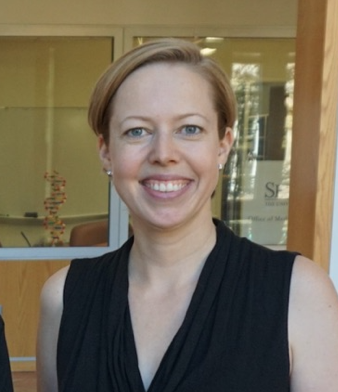 CYNTHIA GRAY: VISITING BIOLOGY INSTRUCTOR/ASSISTANT DIRECTOR OF ADVISING FOR THE OFFICE OF MEDICAL AND HEALTH PROGRAMS
February 10, 2022: "What is your "why?" Today's Leadership Lab session focused on purpose statements, or as one colleague put it: "What is your "why?"; It is not easy to describe your life's purpose in 9 words or less! Perhaps it should be. If we could all readily identify our "why's," we could better know how to navigate this world and how to direct our energies. We could choose to only focus on activities that align with our purpose and our values, and in doing so be more authentic leaders. Crafting a purpose statement is a process. We have spent the past few weeks reflecting, talking with trusted friends and colleagues, and carefully constructing drafts of our purpose statements. Today was the day for perhaps the most vulnerable moment of the process: getting feedback.
We practiced active listening in pairs, each sharing a draft of our purpose statement, the reasons behind it, and the challenges we encountered in creating it. The listener then asked probing questions, identified themes, and shared insights. Why is that important in your life? Do you see this purpose applying outside your work? When asked the latter, I realized my purpose statement needed some serious revision!
We ended the session with a discussion about destructive leadership, with a focus on the hallmarks of environments that are conducive to such leadership. Padilla, et al. (2007) identify four environmental factors: perceived threats, instability, absence of checks and balances, and certain cultural values such as high power distance. It is important that we recognize these hallmarks so we create structures to curtail destructive leadership and promote constructive leadership. I'm looking forward to diving into this topic in our next session. To my Leadership Lab cohort: Listening to your purpose statements today blew me away. I am grateful to be working with such a dynamic group of people, all committed to effecting positive change in our community."
---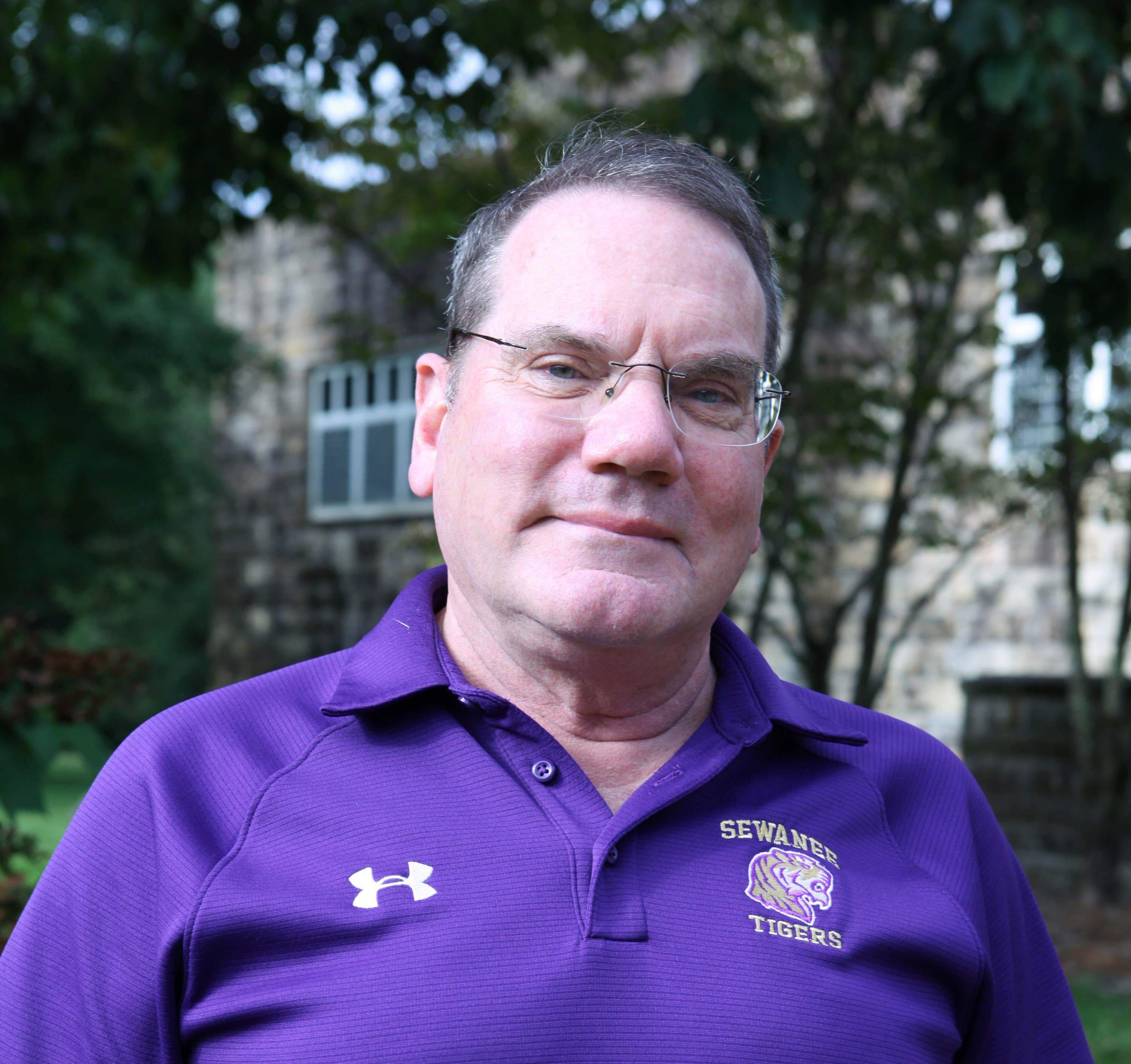 MAX OBERMILLER: AQUATICS DIRECTOR & SWIM COACH (ATHLETICS)
January 27, 2022: "Live your beliefs and you can turn the world around"- Henry David Thoreau.
There is never a class that I attend in the Leadership Lab that I am not awestruck by the diversity of vision, passion for positive change, and absolute lucid honesty by our class that I am humbled to think, "How did I get so lucky to be a part of something this powerful?"
Thanks to our terrific leadership taking us down paths many of us never dared to tread before, I am emboldened to discover my beliefs, my core values, and come up with easily the most intimidating written statement I ever hope to create: a statement of purpose.
One of our class members shared their statement. At this moment I understood how wonderfully thoughtful, supportive, and intuitive this group was. Class members reflected on the statement and challenged us to look deeper into the words and the values we express when we choose this statement. After having to fill out the Leadership Practices Inventory, and then asking 12 others to evaluate me on the frequency of exemplary leadership behaviors (admittedly, I hit a huge impasse with this, but Elizabeth Wilson masterfully helped me work through this), I had this moment to look forward to: sharing my statement of purpose with the group. After witnessing the care and sensitivity of the group as we studied this, I felt a little more at ease. To quote Karen Proctor, it was "inspiring" to be a witness to this.
As usual, we discussed many topics including how to establish a constructive climate, using the film "Hidden Figures" (2016) as a springboard. We learned that structure without inclusion does not make a healthy environment. We divided up into partners and discussed some of the challenges we face in our incredibly diverse roles here at the University. I confess, this is always my favorite part! I learn so much from other's willingness to share, and the ultimate purpose, to move from issue (or complaint) to solution. Powerful stuff!
Leadership is a daily task for me, and for the past 40 years I felt I was reasonably competent. But each class frames a new set of challenges, a new standard of excellence. I am thankful for the University's commitment in offering this class, to teaching an old dog like me new "tricks" so we can transform this wonderful place we call home into its best version of itself. Maybe we can truly "turn this world around.""
---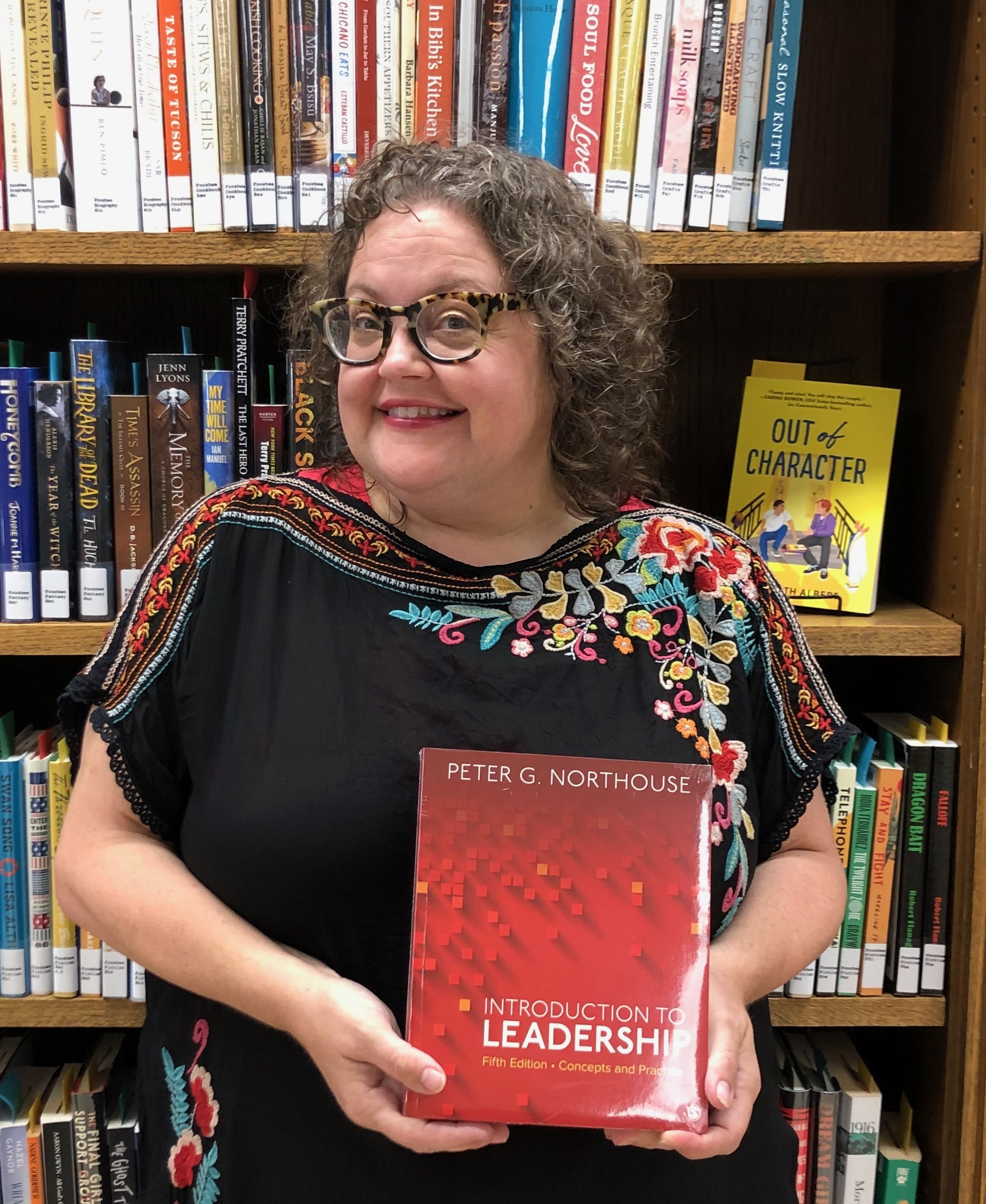 Cari reynolds: Library and information technology services
January 13, 2022: "The opportunity to apply to be part of the fourth cohort of the Leadership Lab came at a time when I was struggling a bit to rediscover my place in the Sewanee campus community. We were nearly a year into the pandemic and had also experienced some deeply troubling events on campus. Amidst all the uncertainty and anxiety, I saw the Leadership Lab as an opportunity for connection. If I was feeling somewhat powerless, perhaps others were too. I hoped that this experience could also provide the environment and tools I needed to develop my skills and talents so that I could help champion positive change across campus. I hope to transform from ally to advocate.
January 13th's gathering began with an introduction to the Leadership Practices Inventory. This tool provides an opportunity for you to self-assess your leadership behaviors when it comes to the Five Exemplary Leadership Practices. (Model the Way, Inspire A Shared Vision, Challenge the Process, Enable Others to Act, Encourage the Heart). It also provides an opportunity for others of your choosing (supervisors, colleagues, and those you have supervised) to anonymously share their own assessments of your leadership behaviors in these areas. I'll admit that my stomach dropped when I first heard we would be doing this. The thought of experiencing this level of vulnerability caused some anxiety. However, then we heard from former Leadership Lab graduates about their experience with this assessment and how ultimately it illuminated areas of excellence and areas where there were opportunities for reflection and growth.
Our meetings often begin with opportunities for centering self-reflection or "noticing." This week, we had an opportunity to write a note of encouragement to ourselves and to share a note of encouragement with another member of our cohort. These little slips of grace were so welcome and are now pinned to my office wall where I can see them as I write this post. This week also marked a shift in our focus from self to the campus departments and organizations that we are a part of. We examined both the strengths and weaknesses that we observed and experienced when it comes to Providing Structure, Clarifying Norms, Building Cohesiveness, and Promoting Standards of Excellence. The ensuing discussion was both candid and constructive. I look forward to having more of these discussions as our cohort continues to become more comfortable and cohesive.
---

ANGIE RILEY: HOUSE MANAGER AT CHEN HALL, EXECUTIVE OFFICES
December 2, 2021: "I was excited about the opportunity to be a part of the Leadership Lab because I feel it is a way for people to connect with others from across campus. I hope to utilize my time and newly-found skills to bring change within myself so that I will be able to grow and flourish within my surroundings. This group of individuals is diverse! We come from everywhere across campus to learn about how to not only become better leaders, but to connect on a different level and to support each other in effective and productive ways. This week's class was focused on two major behaviors that good leaders exhibit: attending to tasks and to relationships. Good leaders find a balance between these two behaviors. I personally lean toward the relationship side of leadership. The pandemic hit pretty hard because of my need for interaction with others. I was left longing for connection to my fellow employees and the University in general. I am typically driven to get a task done, but I was left isolated and unmotivated. It was hard to find my drive to succeed without the everyday presence of the relationships that I had built prior to the pandemic. I realized that I need to change to succeed. It was a painful and lonely time to decide on making a change, but one I now know needed to be made. I am still a work in progress, but I am hoping that I am gaining tools and skills to find balance. I am grateful to be able to take this journey with a group of facilitators and fellow classmates who have a tremendous amount of insight and passion to grow and learn together."
---

GEORGIA HEWITT: PRESCHOOL TEACHER, UNIVERSITY CHILDCARE CENTER
November 22, 2021: "Throughout my life, I've been driven by the love of learning and of our community. The pandemic created a unique growth opportunity for introspection, intentionality, and positive change-- both personally and communally-- so that when the Leadership Lab opportunity appeared, I was moved to participate. Every gathering begins with a noticing activity that centers us in the present, allowing us to set aside the outside world and bring intention to the possibilities in this moment of gathering. As a result of this practice, I say I've come to release my expectations for how I want to use this experience and am allowing the experience to create the path forward.
For this week's gathering, we prepared by reading about leadership styles (authoritarian, democratic, and laissez-faire) and how our beliefs about people influence these styles. We then took a personal value assessment that helped us create a list of five core personal values. As a case study in leadership styles, we watched the film Invictus, the story of how Nelson Mandela utilized support for a national rugby team to create unity amongst South Africans during the post-apartheid divide. Through group discussion, we came to understand leadership styles as a continuum that we move along, guided by beliefs, values, goals, and situational necessity.
As we approach the middle of our experience in the Leadership Lab, we are being called to synthesize our skills, beliefs, strengths, and areas of potential growth into a personal leadership philosophy. Being able to gather so intentionally with this amazing group of colleagues has been a reinvigorating experience as I emerge into community from my Covidtide cocoon."
---

cassie meyer: Assistant dean for student equity & career readiness, integrated advising and career readiness
November 1, 2021: "In school, I never really struggled with testing anxiety, but put me in front of the CliftonStrengths (formerly called StrengthsFinder or StrengthsQuest) assessment and my palms start to sweat. The test consists of multiple paired statements where you select on a scale which of the two statements most closely describes you. After completing the test, you find out what your Top 5 Strengths are (and also the order of the remaining 29). Each time I've taken the CliftonStrengths assessment (which you're really only supposed to take once, but I've taken at least 4 times), I find myself hovering between the two choices and, more often that not, placing myself right in the middle as a "neutral." I find myself wondering about the context, and thinking about my preference for different leadership approaches in different situations.
Despite my anxiety about the test, every time I've taken CliftonStrengths, Connectedness and Individualization have been in my top 5 (the other 3 in the top 5? They're all over the place!) So as I prepare for our next Leadership Lab where we'll gather to discuss our strengths, I'm attending to those in particular. I'm also doing some self-reflection on what I perceive as my strengths, and where there is a disconnect between my perception and where I landed in the assessment. I'm really eager to hear from my colleagues if they feel like the assessment reflects them well - do they feel seen in their top 5 strengths? Confused? Energized?
This kind of conversation with colleagues - from all over the University, and all different departments- is why I chose to participate this year in the Leadership Lab. Our strengths - whether or not a tool like CliftonStrengths can accurately reflect them - don't exist in a vacuum, and they're not static or unchanging apart from our context; I think they ebb and flow in relationship to others, our work, and other influences in our lives. I think we grow as leaders when we have a chance to exercise or emphasize all our different strengths, reflect on that ebb and flow, and then bring that reflection into conversation with others, which is exactly what Leadership Lab gives us a chance to do."
---

MARCUS MURPHY: COORDINATOR OF GLOBAL INITIATIVES / CHINESE LANGUAGE INSTRUCTOR, OFFICE OF GLOBAL CITIZENSHIP
October 26, 2021: "I am very honored to have opportunity to learn alongside colleagues in the Leadership Lab. Having started my position here at Sewanee at the height of the pandemic, my first few months on the job were completely remote. Even after coming back to campus, I struggled to meet and connect with colleagues, and especially those in other departments. The Leadership Lab is helping to refill my cup with enlightening and inspiring conversations about leadership alongside other life-long learners.
For our third meeting, we focused our conversation on some of the main traits (a personality characteristic that we inherit from both nature and nurture) and skills (learned competencies) of leaders. We discussed six key traits that are associated with effective leadership, namely charisma, confidence, determination, integrity, intelligence, and sociability, and then three main categories of leadership skills, including administrative, conceptual, and interpersonal. We then broke up into small groups to discuss the skills and traits of familiar leaders. In my group, we discussed the nuances of confidence as a leadership skill and how it might be viewed by others; to some, it might come off as being a bit negative if a leader is over-confident, while others recognize it as an essential skill.
We rounded out our two-hour discussion with reflections on the leadership development of Katharine Graham as portrayed in the historical drama The Post. For those unfamiliar with the film and story of Katharine Graham, she was the owner and publisher of The Washington Post during the turbulent times of the 1970s. After starting out the film as a more anxious, inexperienced leader, she overcame the widespread sexism and busted through the glass ceiling with confidence and integrity. Both the film and conversation were inspiring reminders to continue fine-tuning our own leadership skills in order to help our institution through the current turbulent times."
---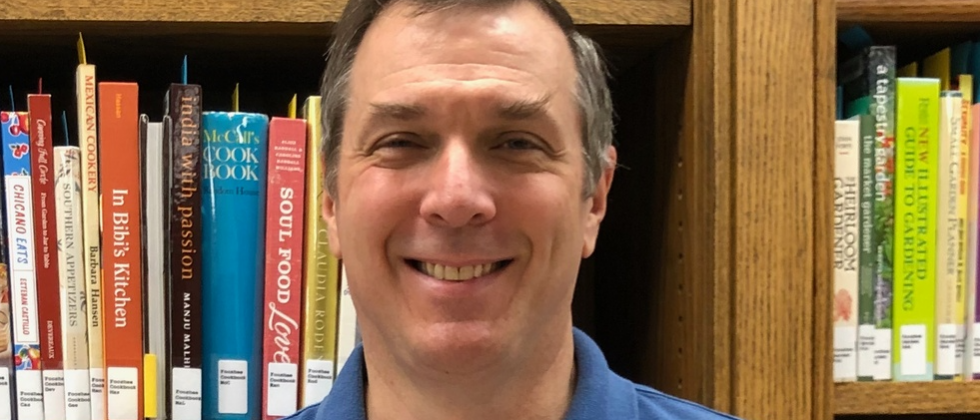 ALEX BRUCE: ASSOCIATE DEAN OF THE COLLEGE FOR UNDERGRADUATE ACADEMIC AFFAIRS
October 7, 2021: "I am very excited to be part of the fourth cohort of the Leadership Lab. Coming out of the year of COVID-19, I found I wanted something new and energizing, and something that would help me connect with colleagues from different parts of campus. The year had kept us apart; I wanted to be back in person, and so we are, with masks: we're all enjoying being able to put a name to half a face!
I also sought out the Leadership Lab as a means of growth and education, and even within the first meetings, we've been presented with ideas and perspectives on leadership that have been both illuminating and challenging. As an example, we've begun by reading textbook definitions of leadership. We then discussed and reflected on those styles, and how we see them applied, in two different ways. First, we responded to "level of agreement" questions by standing on a number line and then talking through our position: why did we agree (or not) with statements like "Leadership is a learned ability" or "The key to successful leadership is having the right skills." The conversation engaged us all and helped us connect theory to practice.
We then applied our insights to the movie "12 Angry Men", as the film offered a range of "leaders" who each approached the task of being on a jury from different positions and with different skills and values. Such immediate application, supported and enhanced by smart, engaged colleagues, reflects the Leadership Lab's purpose-- to prepare us all to lead when asked to do so."
---

Joshua Booher: Associate Director for Operations for EfM (Education for Ministry), School of Theology
September 28, 2021: "Over the past few years, I have become involved with various committees, both inside and outside of the university. To be a better committee member, I applied to the Leadership Lab to gain a more formal understanding of leadership and how to be an effective leader.
The initial meeting of the new Leadership Lab cohort was last Thursday. We met on a pleasant afternoon on the front porch of the Sewanee Inn. The gathering began with focused short introductions and then we began developing a set of norms to guide our work together. The two main ideas behind our norms are to honor personal stories and to be present. The second half of the meeting was longer explorations of our individual histories and an introductory discussion of Peter Block's Community: The Structure of Belonging.
In preparation for our first session, we were to read Community. The overarching theme of the book is communities building new futures together by small groups coming together and reimagining their future. The idea is not to focus on weaknesses or absences, but on what is present and how it can be used to shape the future.
My primary learning from reading the book is that I bring a new future and a new possibility with me every time I enter a space. It is up to me to begin enacting it. Now, as I go into work in the morning or into a meeting, I am thinking of what new future I want to bring with me. One new future I often bring with me is a desire to help connect various subgroups in the Sewanee area together."