Huge Mountains - Alpine Ridges - Tents in the snow - SNowshoeing - Yurts - Ice Axes - Trudging uphill - Views to the max - Learning new skills - Unforgettable experiences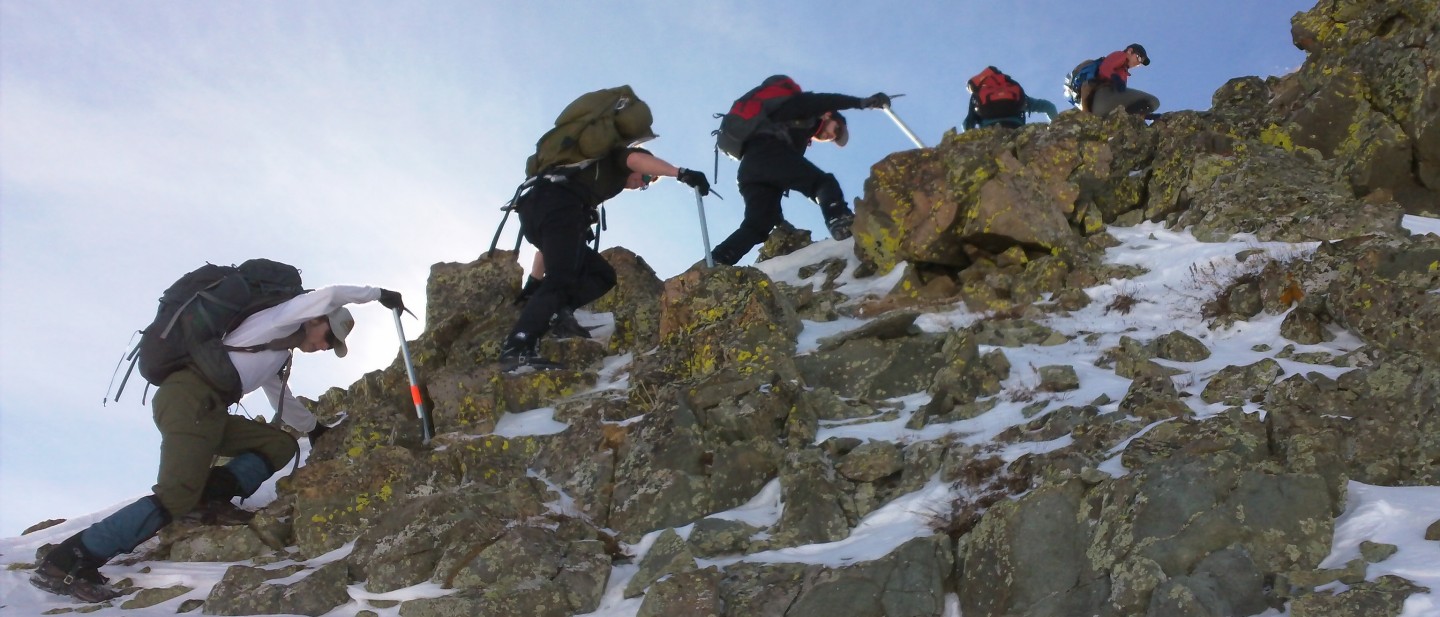 Each winter break, the SOP leads a group of ten students on a fifteen-day trip ascending alpine summits and snowshoeing along the Continental Divide in the stunning San Juan Mountains of Colorado. Starting in Sewanee shortly after Christmas, we road trip out to southwest Colorado, where we spend the break mountaineering at elevations up to 14,048 ft.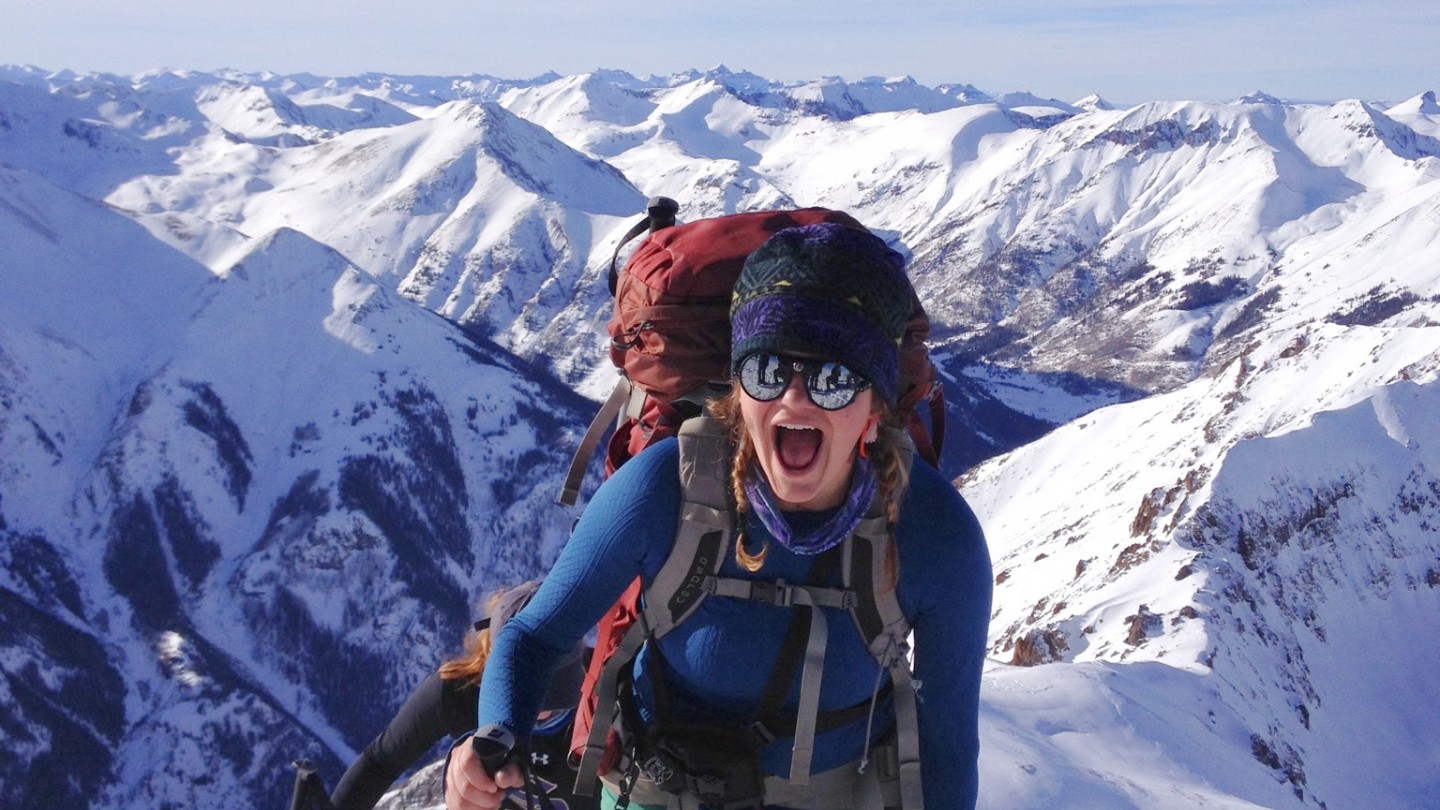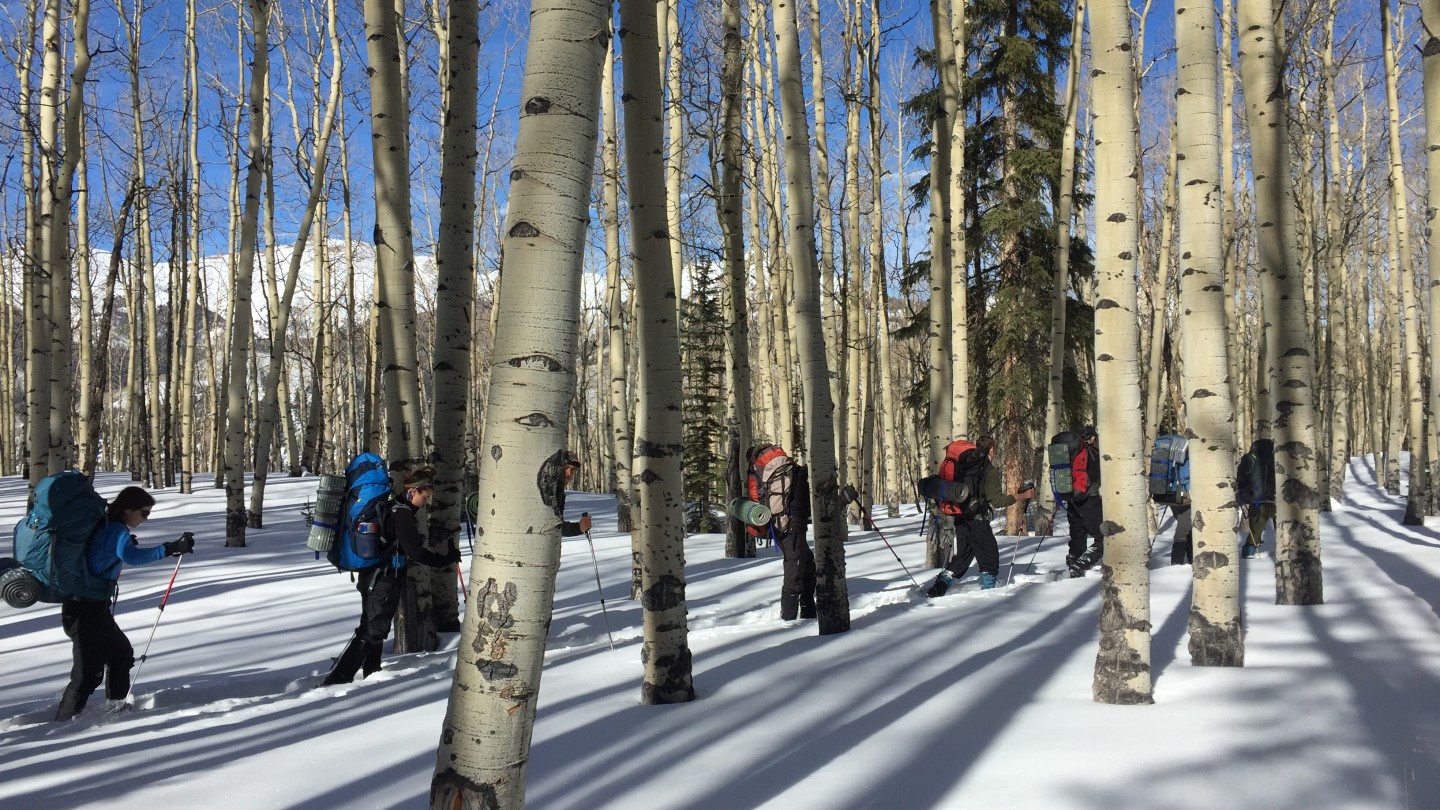 After acclimating for several days with day hikes from Lake City, Colorado (elevation 9,000 feet), we head into the backcountry! Over the next seven days, our team summits as many as three 14,000-foot mountains (Redcloud, Sunshine, and Handies Peaks); spends several nights camping in the snow; and traverses between yurts high on the Continental Divide. By the trip's end, we've covered 55 miles of alpine terrain!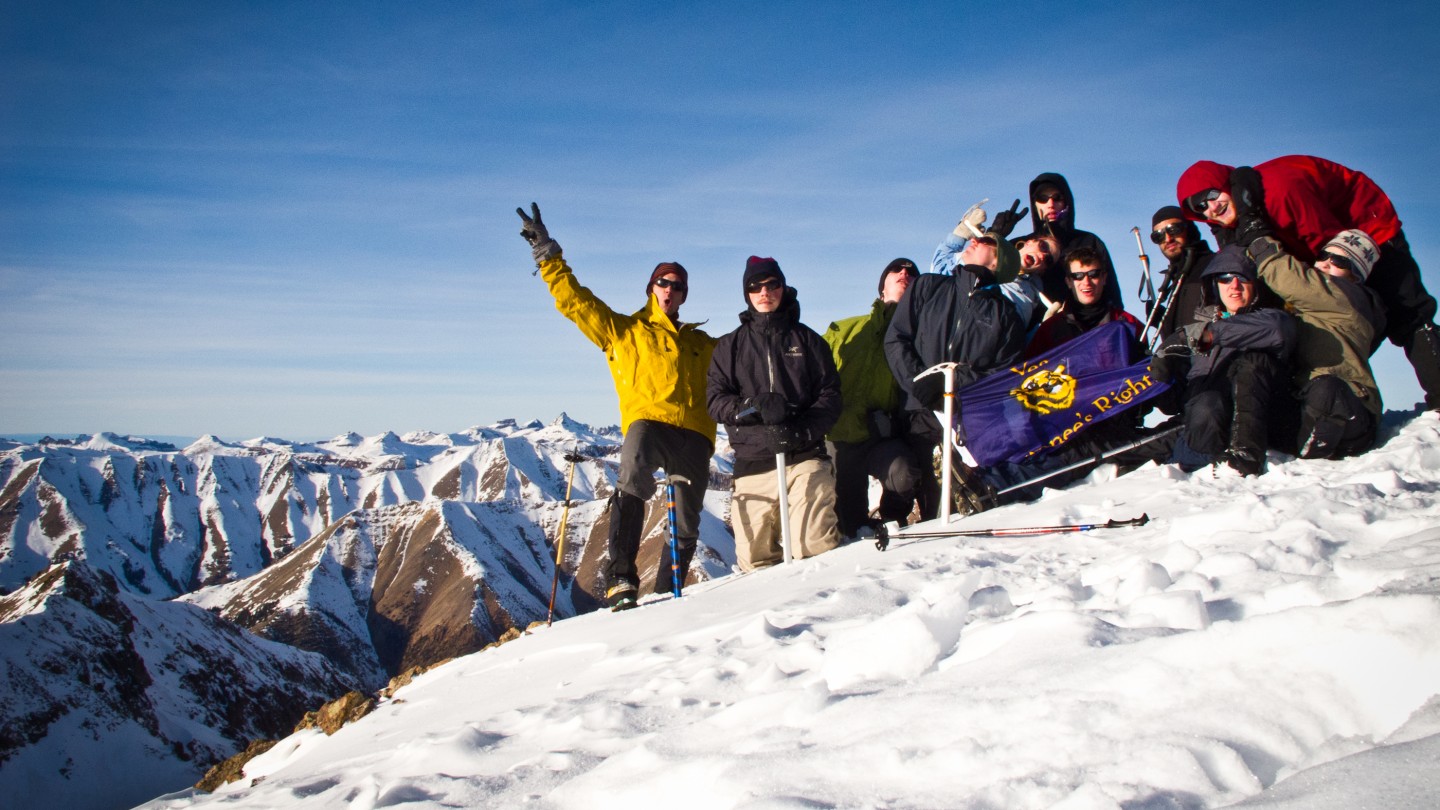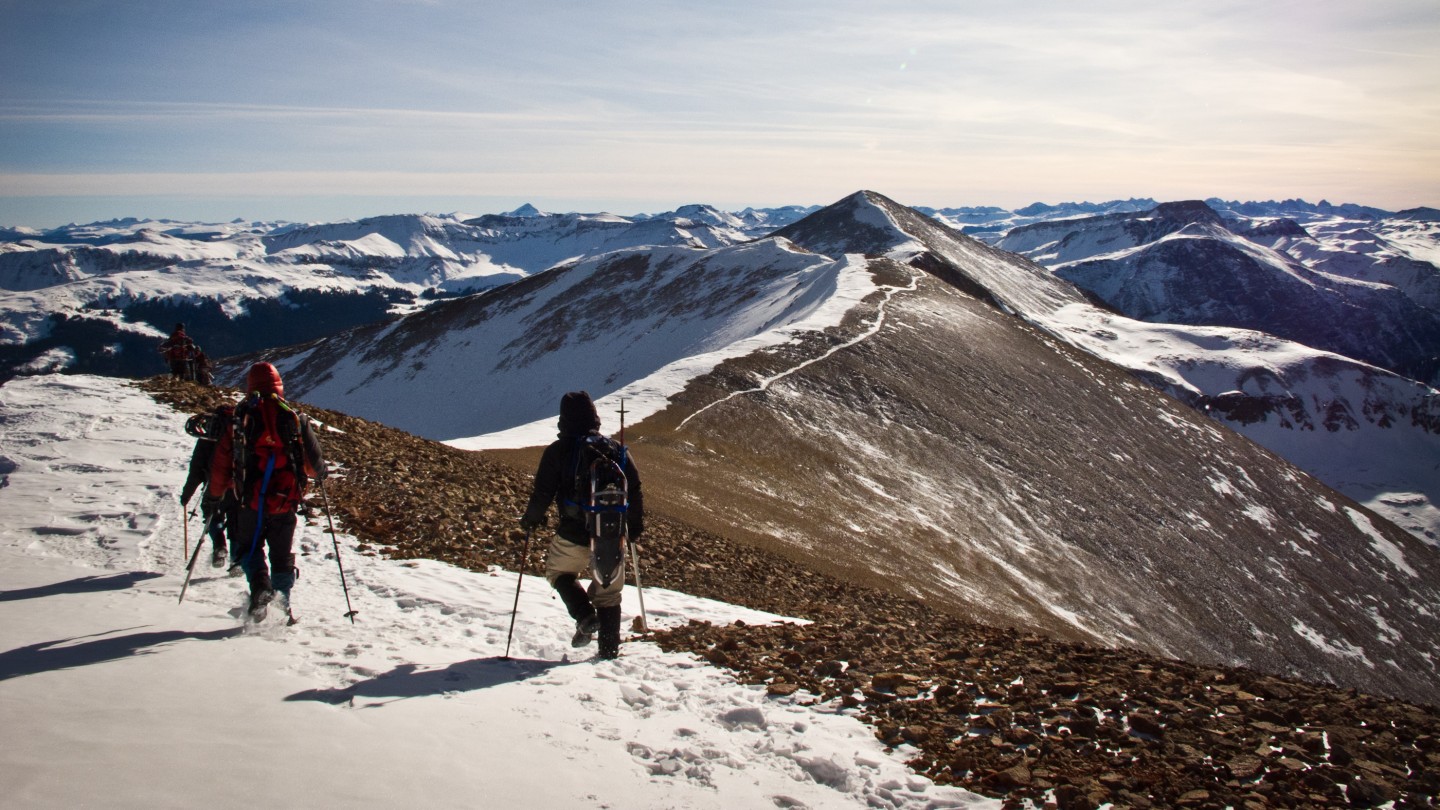 Beginners as well as more experienced mountaineers are welcome on this excellent adventure, though cardiac fitness is a must for the considerable high-altitude hiking involved. Along the way, you'll become acquainted with ice axe use, master the subtle art of snowshoeing, and learn the subtleties of high-altitude snow camping. Moreover, you'll enjoy quality time in silent, breathtaking alpine wilderness. This exhilarating expedition can be demanding, but the reward is extreme!