Limestone Canyons - Cacti - 16-foot Tandem Canoes - Slot Canyon Scrambling - Huge Vistas - Dark Sky Stargazing - Stunning Sunsets - International Border - Paddling All Day - Camping by the Rio - Sick Rapids - Sandy Tortillas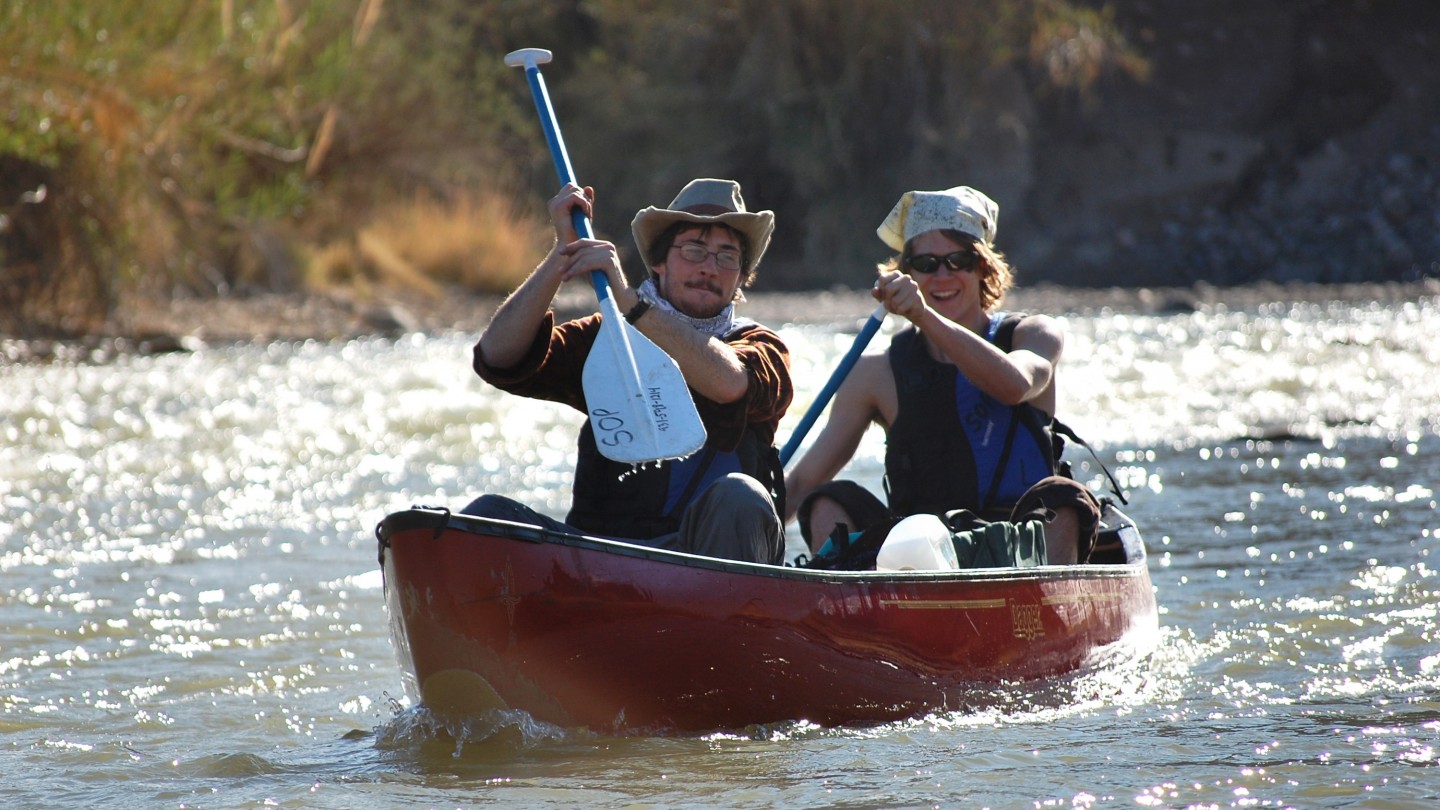 Every spring break the SOP takes a group of students to canoe the Lower Canyons of the Rio Grande (aka El Rio Bravo del Norte!), an 83-mile section along the national border in southwest Texas. Canoeing between 1500-foot limestone canyon walls just downriver from Big Bend National Park, the group spends seven days running rapids, sleeping under the stars, exploring slot canyons, and taking in the beauty of the west Texas desert. This trip fully immerses you in the life of the river!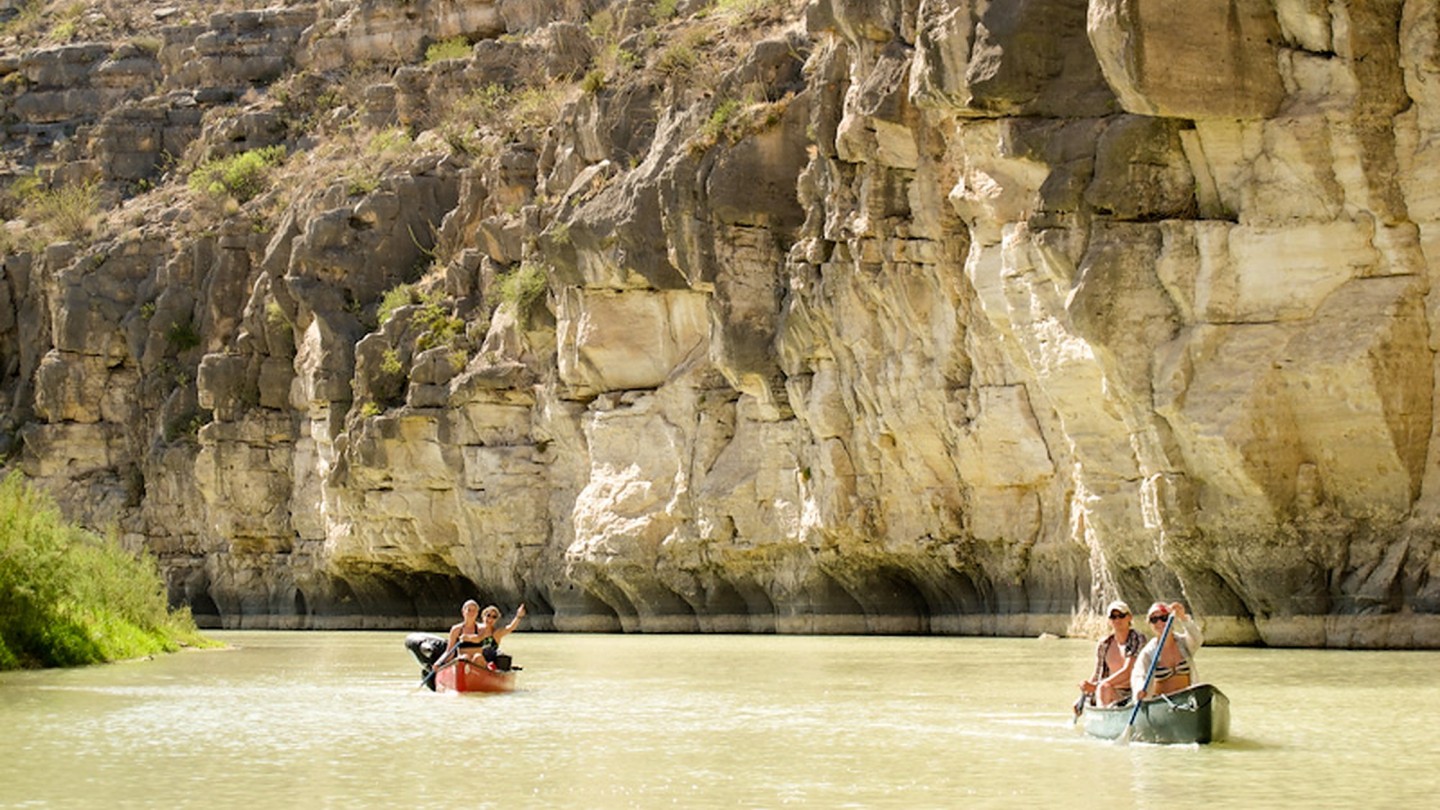 Beginners as well as seasoned paddlers are encouraged to join the SOP on this trip. Regardless of your skill level, training sessions at Lake Dimmick will help prepare you for the class II and III whitewater you'll encounter within the canyon walls.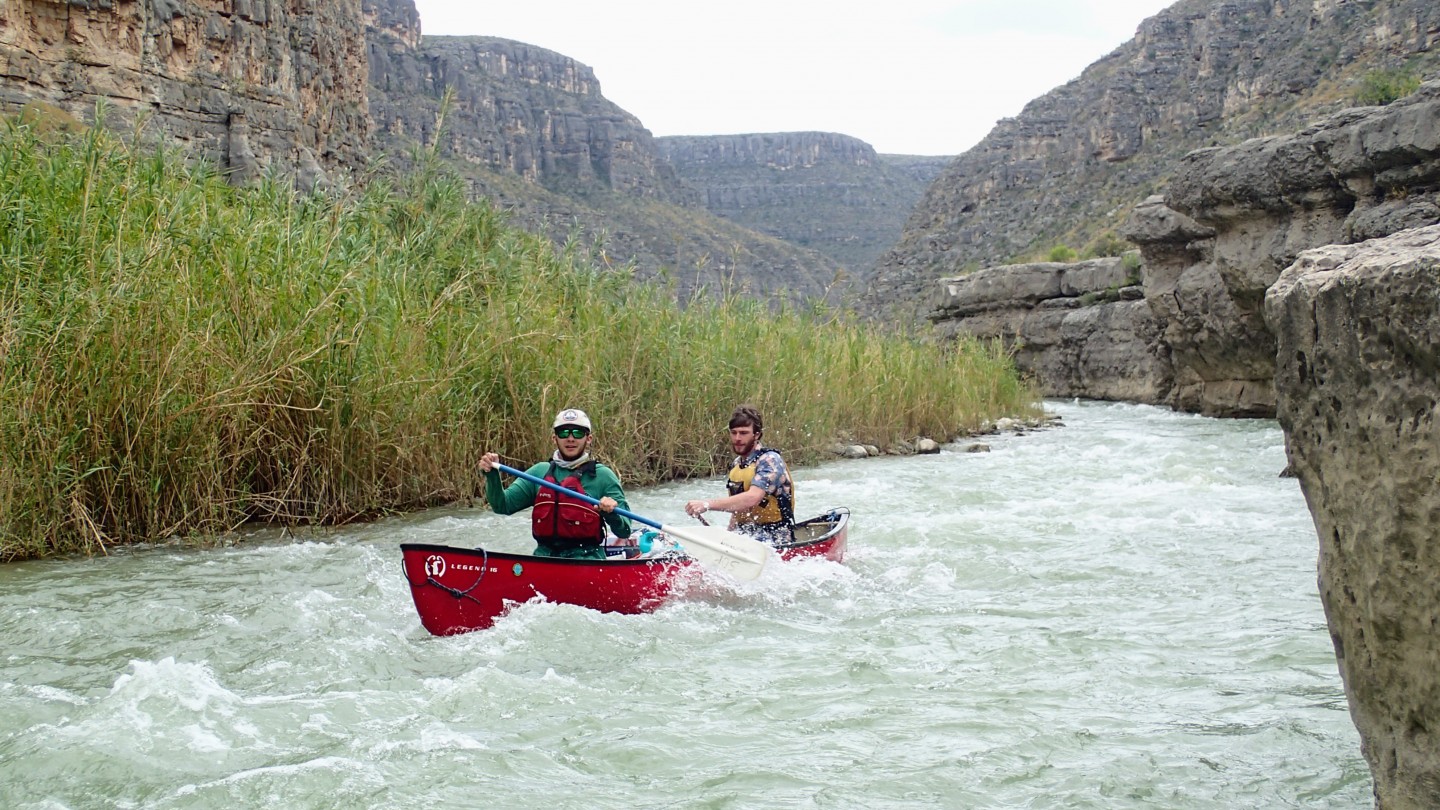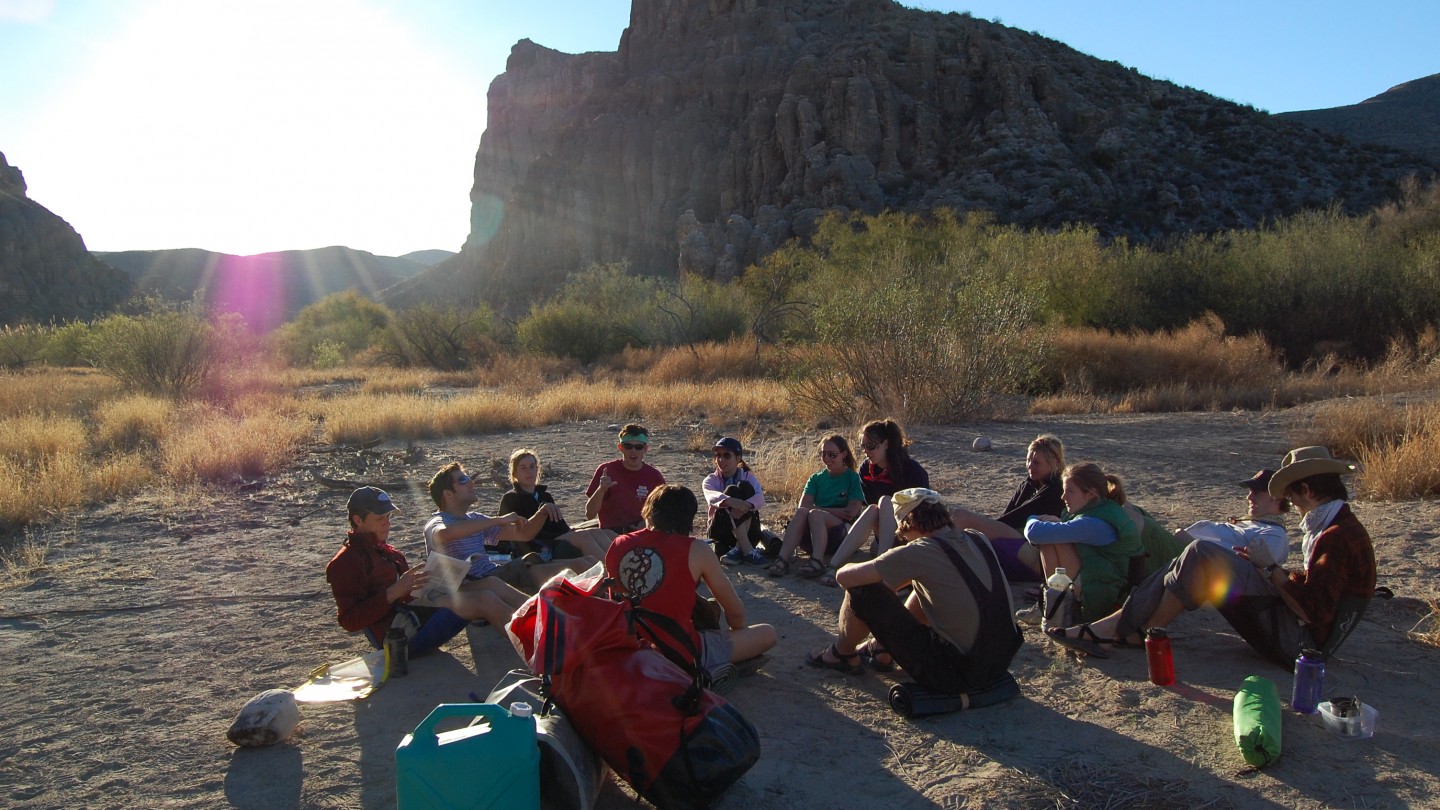 Each morning on the Rio Grande brings a new adventure. Some days feature mostly flat water, while others are filled with comparatively technical rapids. Along the way, we'll soak in some hot springs, explore stunning slot canyons, hike to a jaw-dropping clifftop vista, and likely encounter some iconic Texas wildlife. This trip has a little bit of everything!