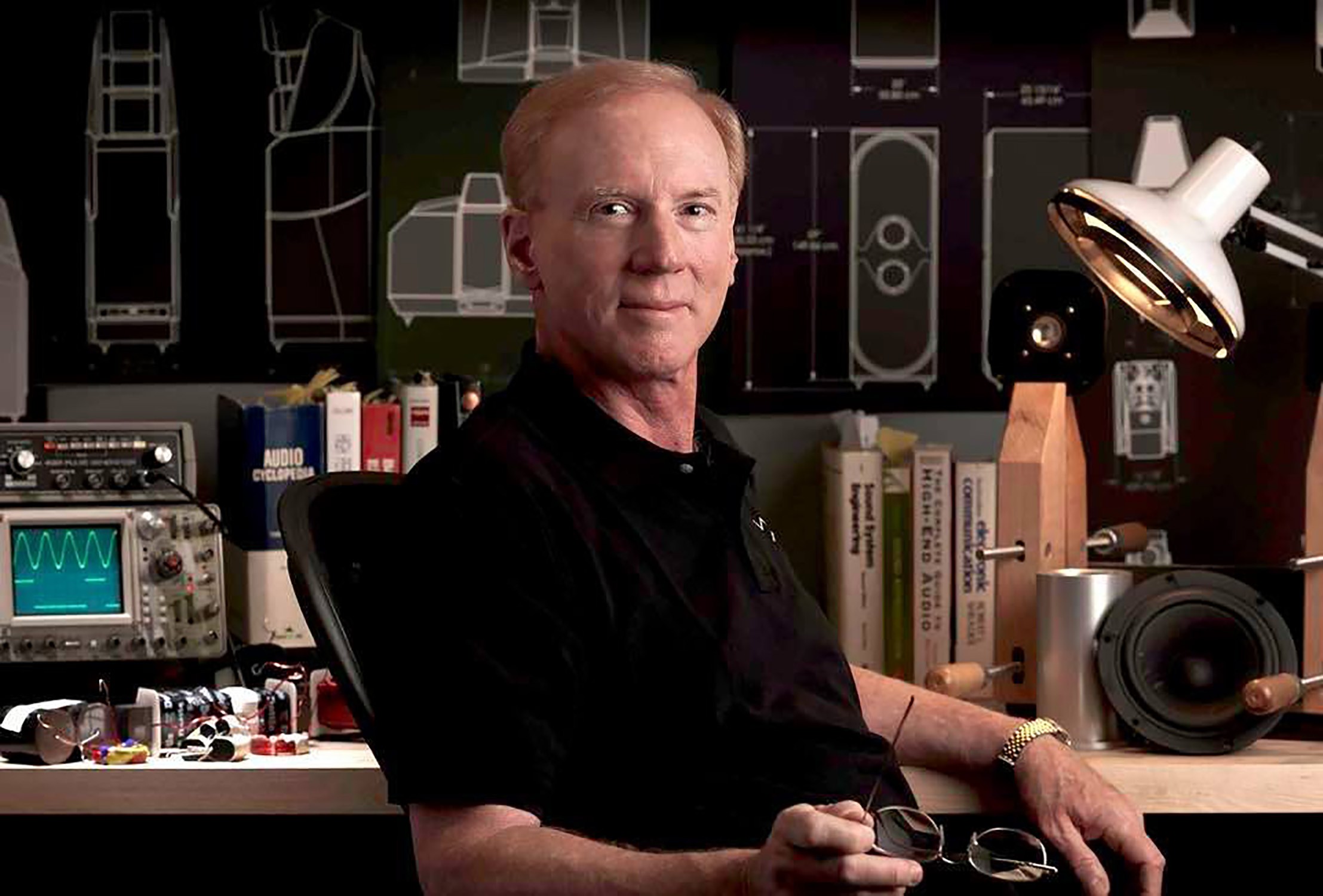 Starting in June and continuing throughout this summer season, the entire team at the William Ralston Listening Library has been celebrating the life and achievements of Dave Wilson, founder of the iconic high-end audio company Wilson Audio. Dave passed away at the end of May at the age of 74 following a battle with bone cancer and will be dearly missed by all who knew him.
From the time of Wilson Audio's founding in 1973, Dave and his colleagues have pioneered innovations in both the fields of sound recording and hi-fi audio reproduction and have changed the lives of many audio lovers young and old.
Dave began his career as a clinical researcher and builder of medical equipment. His fascination for the intricacy of living things and his technical skills in the medical field translated well to the audio world as his "hobby" of constructing audio equipment gradually became his new calling, encouraged by his wife and eventual business partner Sheryl.
Wilson Audio was at first mainly known for their series of unparalleled classical and jazz audiophile recordings, the "Wilson Audiophile Definitive Recordings" series. Once Dave began demoing his recordings on his own speakers, however, it did not take the world long to take notice. Since the early 1980s, Dave has consistently wowed the audiophile community with his range of state-of-the-art loudspeakers and equipment.
Here at the Ralston Listening Library, we are proud to count ourselves among the ranks of Wilson Audio devotees. Our twin Wilson Alexandria XLF speakers stand proudly in the Ralston Room as a testament to what the brightest minds in high-end audio reproduction can achieve both acoustically and aesthetically. We are forever indebted to the knowledge, skill, and generosity of Dave and his entire family and company and will miss him greatly.
Speaking to Stereophile magazine in 1995 of his journey in the audio world, Dave opined, "it's been challenging, but I think the trip's been worth it. I'd like to think that I've given people higher levels of musical satisfaction in their own homes—some of that same thrill of discovery of music that I still seek and enjoy now." We certainly agree.
This summer, come enjoy our favorites from the Wilson Audiophile Recordings collection (among the most meticulous recording efforts ever issued on vinyl) played on a pair of the very best speakers in the world. Every weekday from 3:00-5:00 PM.