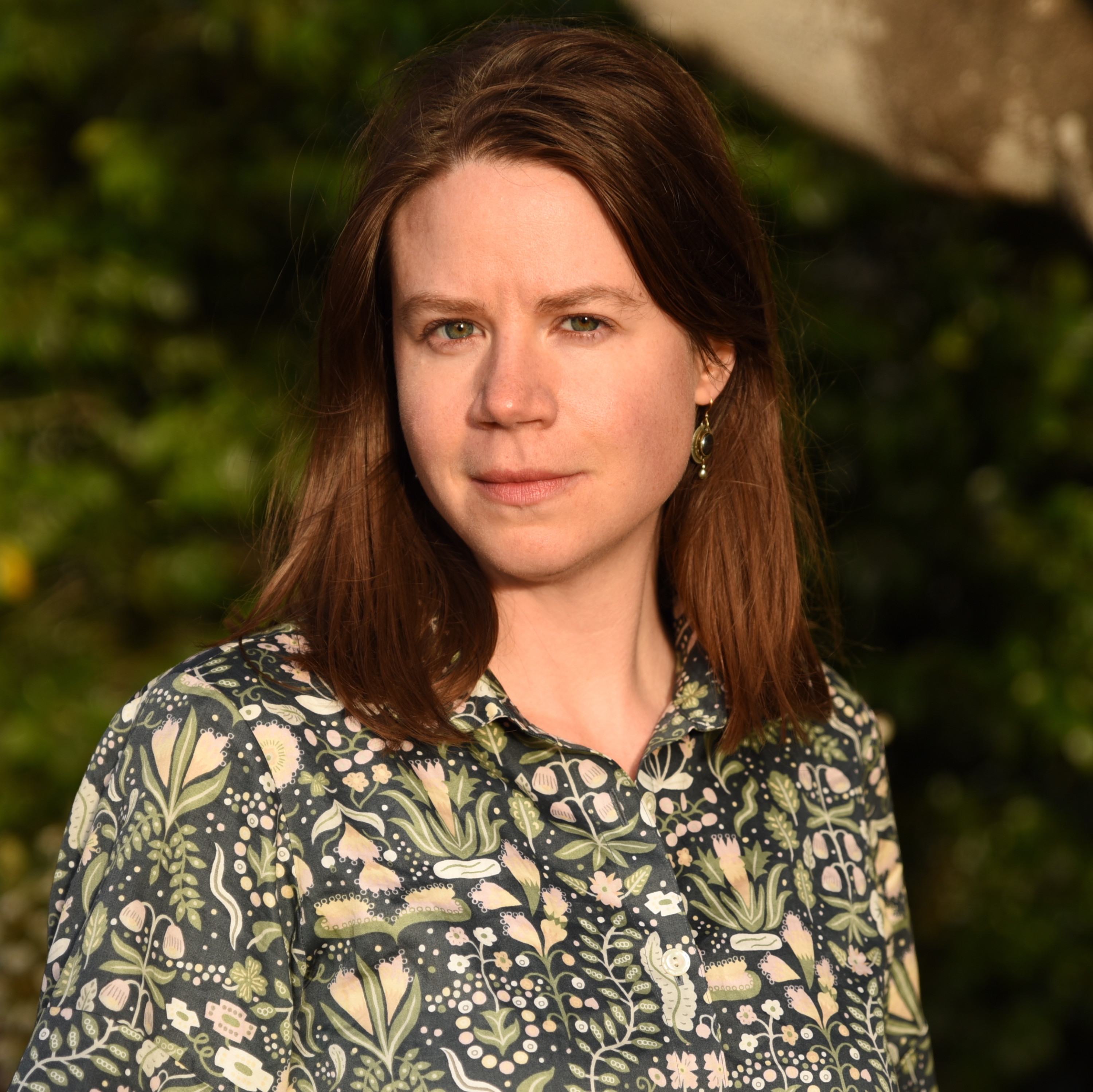 Visiting Assistant Professor of Russian
B.A., Bryn Mawr College; M.A., Middlebury College; Ph.D. & M.A., Princeton University
Gailor 220 / ext. 1367
Elena Susanna Weygandt researches and teaches the literature, cultural history (film and media), and dramatic history of Russia, particularly the period of 1953 through the present. Her soon-to-be published book, From Metaphor to Direct Speech: Drama and Performance Theory in Contemporary Russia, identifies the main writers and performance theories of the vibrant movement, Novaia Drama (New Drama), and situates it within Post-Soviet Studies. Her book interdiscursively links aesthetics to politics of the 1990s through the present in its analyses of quintessential new plays, including those translated in New Russian Drama: An Anthology (Columbia UP, 2019), which she co-edited with Maksim Hanukai. She completed her book as Visiting Scholar at Vanderbilt University in summer 2022 under a Short-Term Research Publication Project through a grant from American Association for University Women (AAUW). In four of her peer-reviewed articles she has captured and analyzed performance theories indigenous to Russia and East Europe that have not earlier been documented.

Her second book focuses on how three female artists approach the paradoxical topic of documentary art through their oeuvre: Russia's first female documentary film-making, Esfir Shub, who created her own approach to the documentary that broke from her teacher, Sergei Eisenstein and the late-Soviet novels of Svetlana Aleksievich and post-Soviet novels of Alisa Ganaeva, which are based on interviews with people, mostly women, who have lived through cataclysmic events in Belarus, Russia and Dagestan.

She is interested in experiential/experimental approaches to pedagogy, including methodologies that use movement- and theatre in language pedagogy. Some of her college student productions of Russian plays include: an adaptation of Mikhail Bulgakov's The Master and Margarita (Dalhousie University, Canada, 2017, performed to an audience of 200 in the Halifax community and university community), an adaptation to the stage of Aleksandr Blok's poem "The Twelve" (Middlebury College, VT, 2007), the documentary play Onwards… Onwards… Onwards… by Mikhail Shatrov (Summer Intensive Language Program at Middlebury Institute of International Studies, Monterey, 2019) and Mikhail Durnenkov's The Blue Machinist at Sewanee (2021).


For three summers she taught at Middlebury's Russian language program (as the Russian Program Coordinator at Middlebury Institute of International Studies in Monterey, '19, and as an instructor and conversation lead of Beginners Russian at the Language School in Vermont in '20 and '21).
Over 4 years she lived in Russia, studying and researching at the Russian State Humanities University (RGGU), GITIS (Moscow), School of Dramatic Art (Moscow), KORA Language Institute in Vladimir.

Peer-reviewed articles
2023 "Ludic Acts of Language Acquisition: Role, Dialogue, and Stage in Russian Language Pedagogy." Peer-reviewed for volume, Dynamic Teaching of Russian: Gamification of Learning (Routledge Russian Language Pedagogy and Research Book Series).
2023 "The Technique of Verbalizing: Anatoly Vasiliev and His Theatre of Dissonant Dialogues." The Russian Review. Forthcoming soon.
2019 "Theory of Gesture in 1920's Russian Avant-Garde: Affect and Embodiment in Stanislavsky's Philosophy." Stanislavsky Studies.
2018 "Revisiting Skaz: The Rhythms and Sounds of Postdramatic Rap." Studies in Russian and Soviet Cinema.
2016 "The Structure of Plasticity: Resistance and Accommodation in Russian New Drama," in TDR: The Drama Review.

Teaching Interests
Language – all levels of Russian.

Film and media (RUSN 355: Russian and Soviet Film; RUSN 312: Advanced Russian through Post-Soviet Film).

Post-Soviet and contemporary performance (RUSN 364: Post-Soviet Literature).

Gender, sexuality, embodiment, affect (HUMN 250: Theories of the Body in Film and Media During and After Socialism; RUSN 358: Gender Revolutions and Countercultures in Film and Literature after Stalin; THR 304 Chekhov and Gender; HIST 223 Feminists, Flappers and Firebrands: Russian and American Modern History).
Environmental Humanities - RUSN 363: Environmental Literature and the History of Science and Ecocide in the USSR (drawing from research for Graduate Certificate in History and History of Science, Princeton University, awarded 2015).