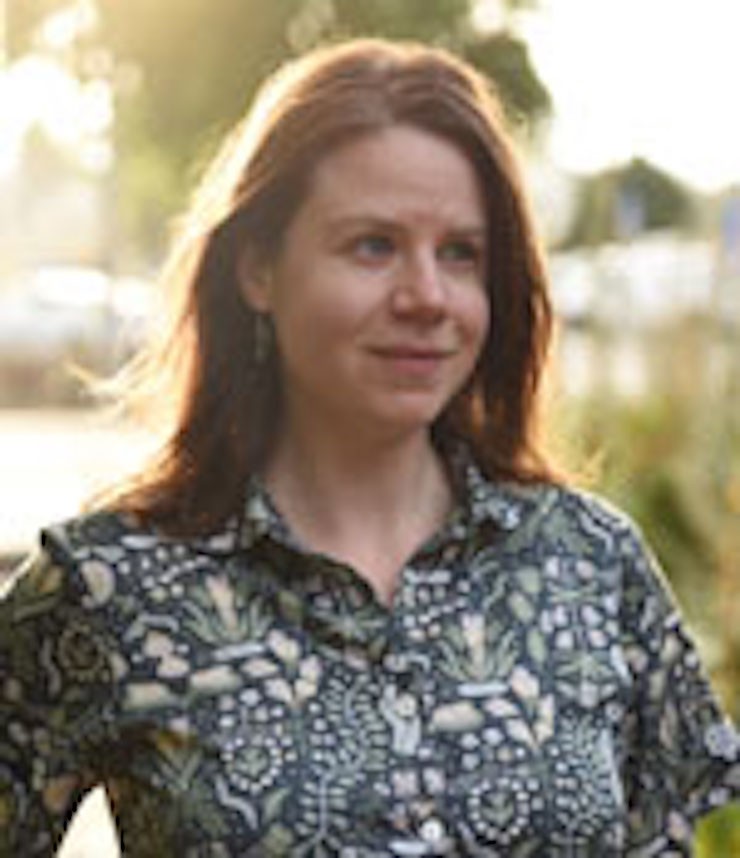 Visiting Assistant Professor of Russian
B.A., Bryn Mawr College; M.A., Middlebury College; Ph.D. & M.A., Princeton University
Gailor 220/ext. 1367
Susanna received her Ph.D. from Princeton University's Department of Slavic Languages and Literatures. Based on months of archive research, ethnographic observation, and dozens of field-produced interviews, her book-in-progress, From Metaphor to Direct Speech: Russian New Drama after 1991, documents a network of playwrights, their aesthetics, and the political implications of their dramas for the 21st-century. Her love of theater has been a skill that is highly applicable to language pedagogy for helping students learn grammar, improve pronunciation, and gain confidence speaking in Russian. Indeed, Susanna is interested in experiential/experimental approaches to pedagogy. This past summer she taught Russian at Middlebury's Institute of International Studies in Monterey. The program takes a content-based approach to language instruction, preparing students to interpret authentic media, articles, and literature and to solve real-word problems using knowledge of the target-language.
Drawing from her experience as Project Manager at Princeton University's Center for Digital Humanities archive of Playing Soviet: The Visual Images of Early Soviet Children's Books, 1917-1953, she has also incorporated Soviet children's literature in her language classroom. She has supervised the publication of her students' contributions of translations to this digital archive: https://commons.princeton.edu/portfolio/playing-soviet-the-visual-languages-of-early-soviet-childrens-books-1917-1953/
Her articles on contemporary performance logically expand her research on Russian New Drama and appear in the peer-reviewed journals TDR: The Drama Review (2016), Stanislavsky Studies (2019), and Studies in Russian and Soviet Cinema (2018), and Susanna co-edited New Russian Drama: An Anthology (Columbia UP, 2019). She has published several articles in Russian and has a forthcoming article in НЛО / New Literary Observer. Before coming to Sewanee, she taught all levels of Russian at Dalhousie University in Canada and also core Russian culture courses. Other courses she has taught include modern Russian literature and drama, post-Soviet literature, and topics of gender in literature. At Sewanee, she teaches all levels of Russian and also in the state of the art Interdisciplinary Humanities program.
Susanna has directed college student productions of Russian plays, including an adaptation of Mikhail Bulgakov's The Master and Margarita (Dalhousie University, Canada, 2017), an adaptation to the stage of Aleksandr Blok's poem "The Twelve" (Middlebury College, VT, 2007), and the documentary play Onwards… Onwards… Onwards… (Mikhail Shatrov) at the Summer Intensive Language Program at Middlebury Institute of International Studies, Monterey, CA, 2019.