The English department is excited to offer the following courses for the Advent 2021 semester. Browse the sampling of courses below and contact our amazing Professors with specific questions. For other general questions, please contact our department chair Professor Jennifer Michael here.
---
ENGL 401: LITERARY CRITICISM
Dr. Stephanie Batkie
Mondays 2:00pm-4:30pm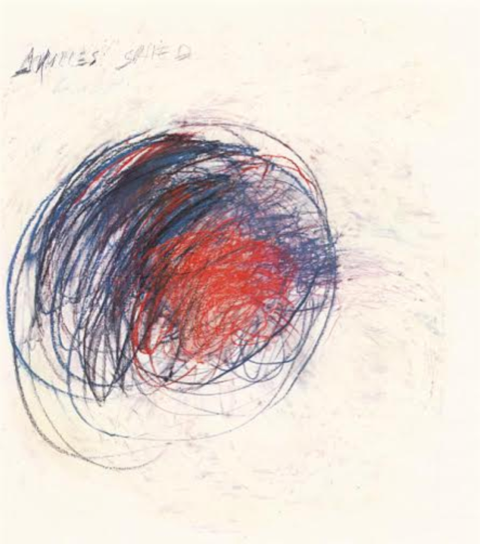 (Image credit: Cy Twombly, from Fifty Days at Ilium)

This class will train students to use literary theory to build sophisticated arguments about a wide range of primary texts. The approach we will take will be deeply pragmatic: over the semester you will acquire a new vocabulary, a new language for approaching literary interpretation that is diverse and dynamic. In some cases, you will gain terms for ideas and interests you already have, but might not yet be able to explore as effectively as you could. In other cases, the ideas and terms will be completely new, opening possibilities for questions, for arguments, and for connections that were simply not available to you before. In both instances, you will become more conscious of the terms of your arguments and more adept at negotiating and making use of them.
This approach is unusual in that it isn't based around a "history of literary theory," or a syllabus that takes you through the "schools" of criticism. Rather, it looks to give you a working network of ideas; ideas that are complex, shifting, and full of potential. We will see how connected terms move between discourses of post-colonialism and psycholanalysis, between deconstruction and queer identities, between Marxist labor theory and post-humanism, and more. We will also focus on how to incorporate these approaches and questions into your writing and argumentation in intensive, small-group discussions that will allow you to explore them through literary texts of your choosing. In the end, you will have a theoretical "tool box" that will offer you new perspectives on whatever text you might pick up next.
The course welcomes all interested students, but is especially recommended for those who are considering pursing an honors thesis in the department.
---
ENGL 203: ROOTS OF WESTERN LITERATURE
Dr. Bill Engel
Tuesdays, 1:30pm-4:30pm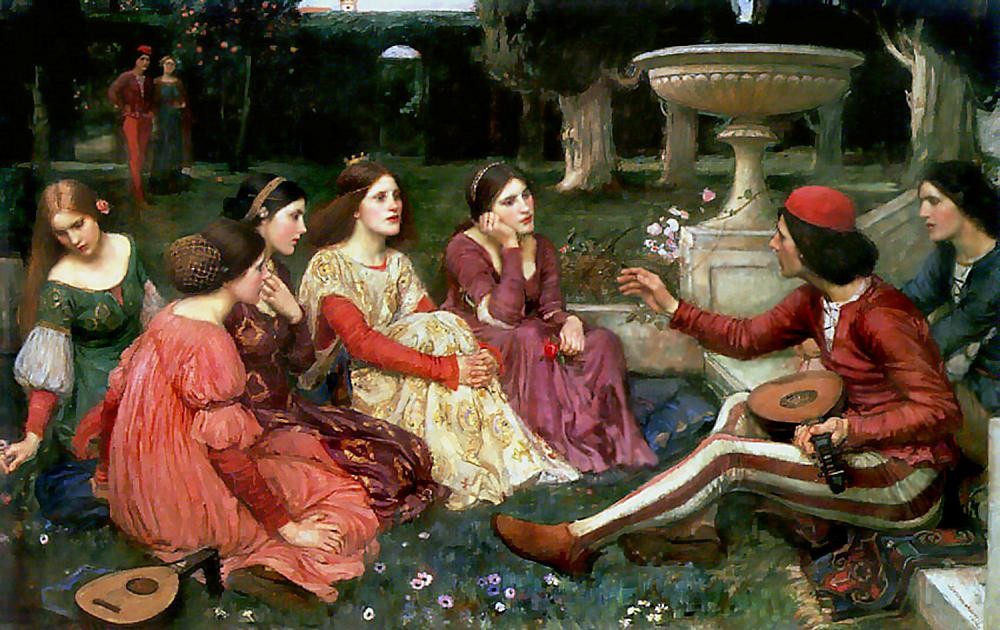 Close critical readings, lively class discussions, and engaging student presentations on key background works of the West (in translation) that enjoyed a vivid afterlife in the English and American literary traditions; our focus for Advent 2021 will be on plays about "free will" and disenfranchisement by Sophocles (Oedipus and Antigone), Euripides (Electra), and Seneca (The Trojan Women); selections from the Old Testament (Deborah, Yael, Samson, Jezebel, Esther, and Daniel) and the Apocrypha (Judith, Tobit, the rest of Esther, Susannah and more Daniel stories); Ovid's Metamorphoses; Apuleius's The Golden Ass; Boethius's Consolation of Philosophy, and select tales from Boccaccio's Decameron and Marguerite of Navarre's Heptameron. (Prerequisite: One course with attribute G1 including AP or IB credit.)
---
ENGL 251: HISTORY OF THE ENGLISH LANGUAGE(S)
Dr. Alex Bruce
MWF 8:00am-8:50am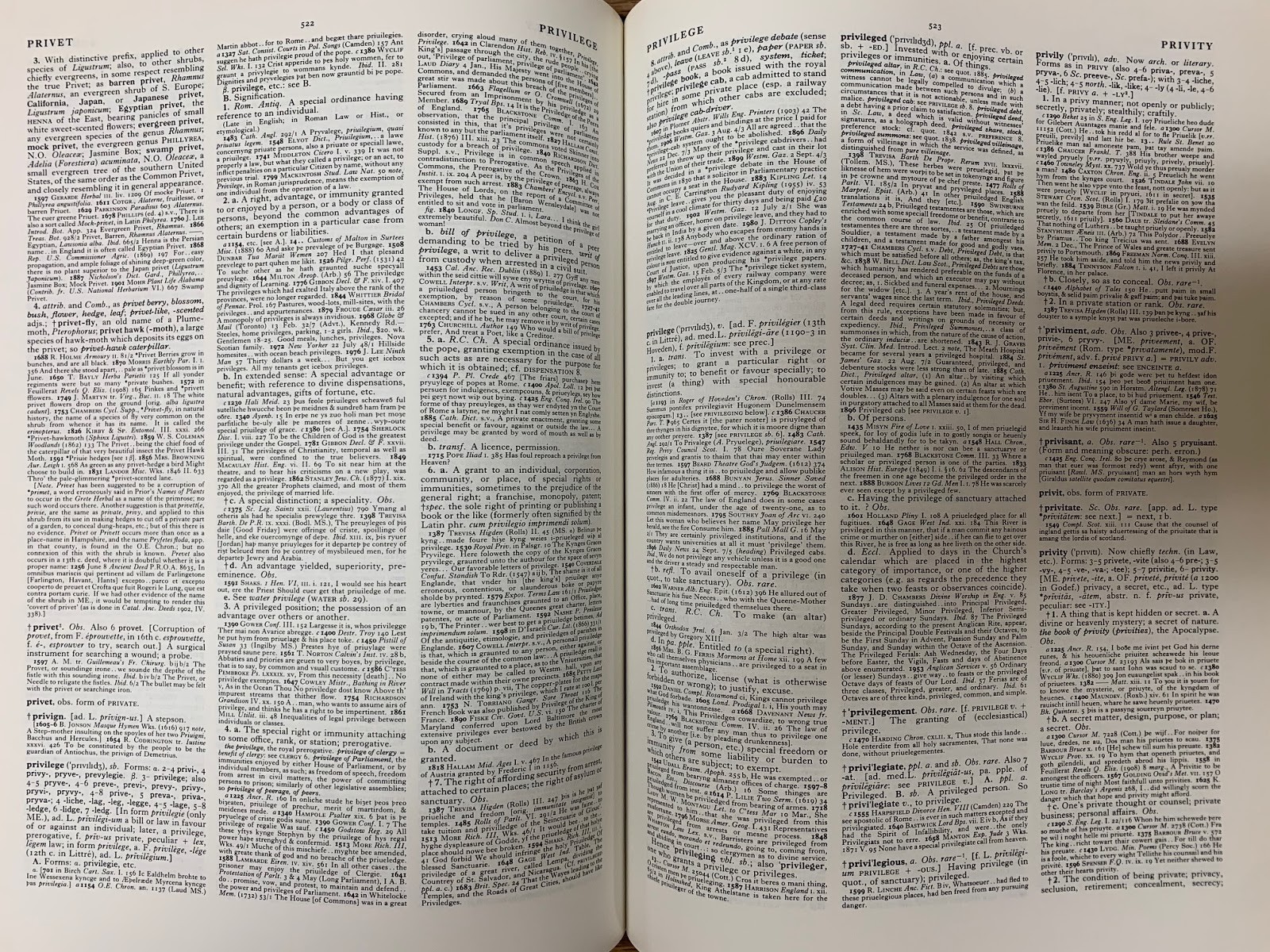 What English do you speak? In History of the English Language(s), we will consider both the origins and development of English as well as the political, economic, and cultural dimensions of the language. You'll gain insight into how English, in its multiple forms, has become a marker of identity, whether "assigned" or claimed, in a host of personal dimensions (race, class, ethnicity, geographic origin, gender and sexual identity, political and religious orientation, ability, etc.).
*This class meets the G7 requirement
---
engl 352: Chaucer - makin' it Weird
Dr. Matthew Irvin
MW 3:30pm-4:45pm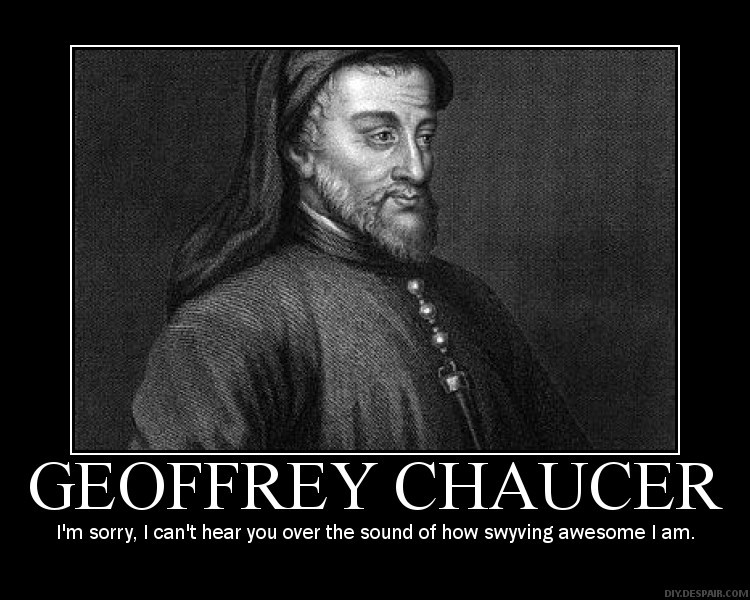 "Chaucer" (ca. 1340-1400) the so-called "Father" of English poetry often gets the rap (like many dads) for being bland and uncool, and end up at the head of a long tradition of literary dads. This course asks pointed questions about gender, power, and poetic creativity that intentionally try to "make it weird" – to allow us to confront and enjoy Chaucer's experimentations, not (just) fit them into a tradition. We will examine how Chaucer plays with Petrarchan eroticism long before the Renaissance; how he upends religious notions of female (and male) sexuality, how he radically changes poetic English by importing style (and hundreds of words) from French love poetry. Rather than establishing a tradition, Chaucer is endlessly questioning his own literary traditions, including his inheritance from Classical Rome. Chaucer's investment in challenging norms, articulating feeling through language, and remaking tradition also makes a Chaucer course an ideal situation in which to be taught how to write a research paper, one that engages actively with close reading, secondary material, and literary theory. Therefore, this course counts as a Women's and Gender Studies course, and for a Foundational Writing Intensive Course in the Major (GMWI).
---
engl 210: Studies in Poetry - the Ballad
Dr. Jennifer Michael
MWF 9:00am-9:50am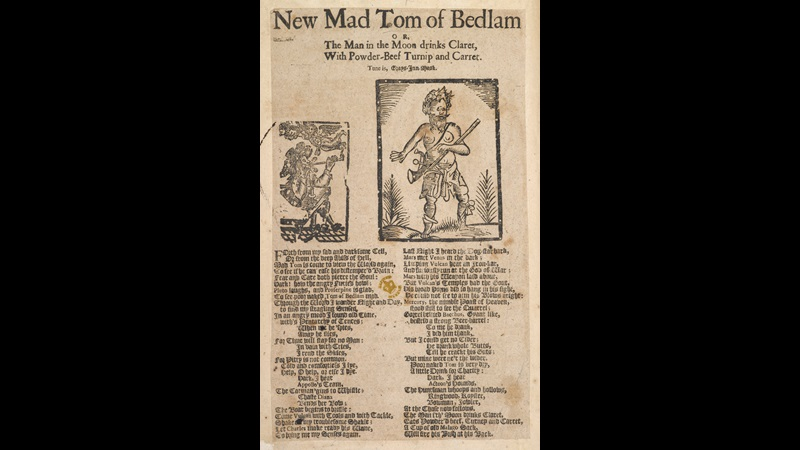 A ballad tells a story in song, but what else does it do? Daniel Hoffman calls the ballad a source of "barbarous knowledge," thus blending literate and preliterate forms of culture. This course will explore the ballad in English, broadly defined, from the oral ballads of England and Scotland collected by Thomas Percy and Francis Child to the urban broadsides, work songs, and protest ballads of more recent times, as well as literary ballads such as those of Coleridge and Auden. (GFWI)
---
engl 369: the late 18th century - authorship and authority
Dr. Jennifer Michael
MWF 11:00am-11:50am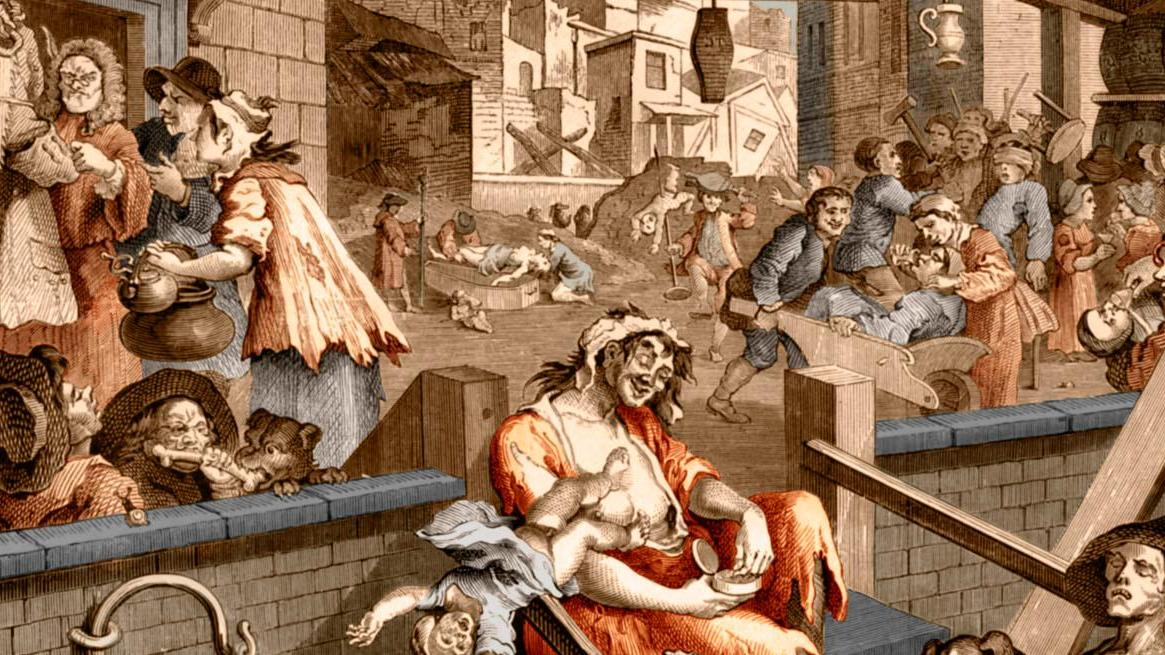 This course will explore some of the radical shifts that occurred in English literature during the late eighteenth century. These developments involved not only changes in style, subject matter, and poetic theory, but also changes in the role of the author and the social purpose of writing. Our goal is to examine the preoccupations of the period through both "major" and "minor" authors, male and female, not only individually but also as part of a complex revolution in cultural taste and literary practice.
---
engl 212: Studies in literature - literatures of 9/11
Dr. Derek Ettensohn
MW 7:30pm-8:45pm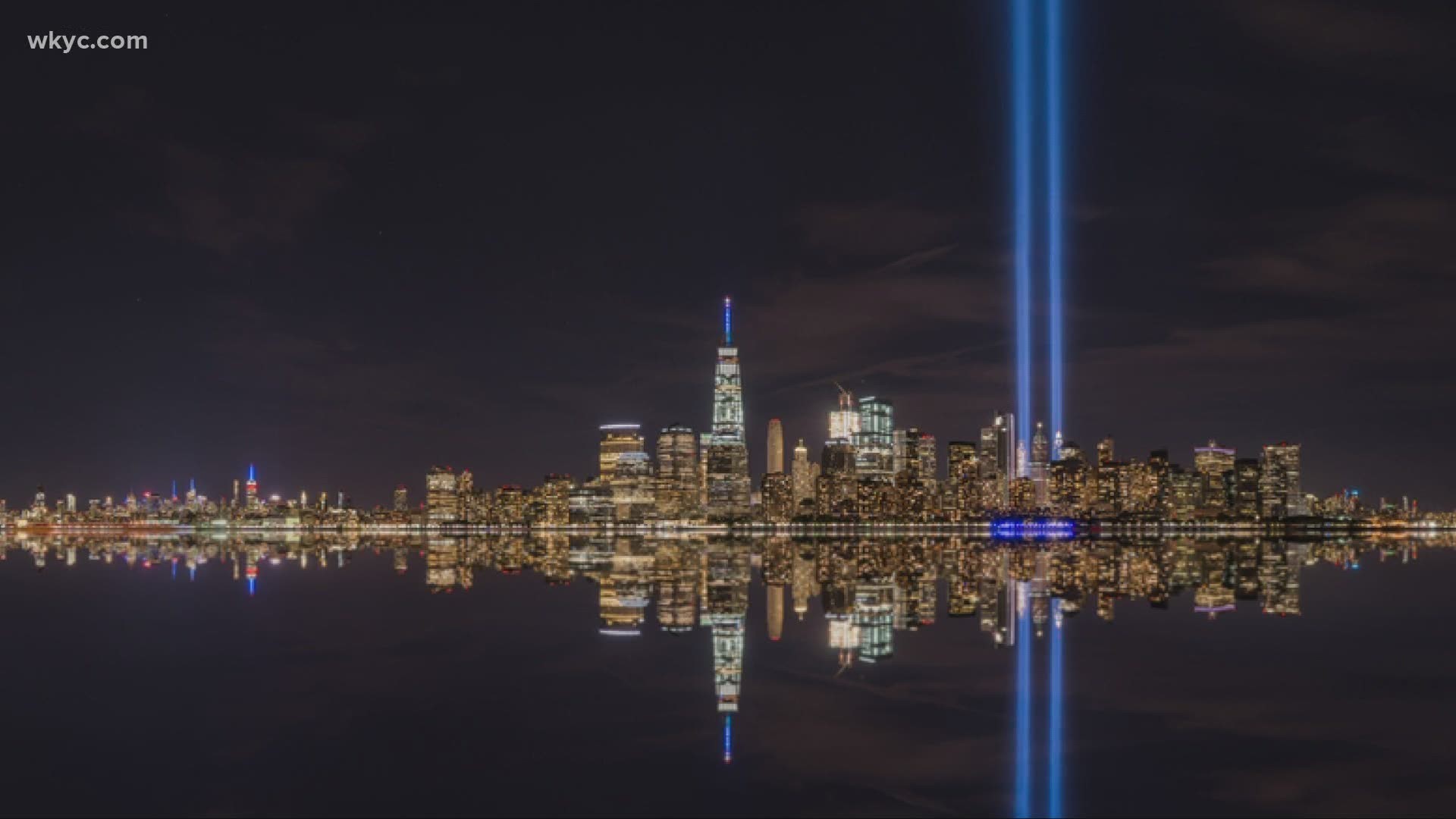 Offered to coincide with the twentieth anniversary of 9/11, this course considers two decades of literary responses to the attacks ranging from poetry, to drama, graphic fiction, and the novel. In the aftermath of the attacks, many writers reflected on how 9/11 would affect language, literature, and the works in progress that, in the words of Martin Amis, had been reduced "to a blue streak of pitiable babble". Contemplating the role of the author in understanding 9/11, Don DeLillo wrote shortly after the attack that "There is something empty in the sky. The writer tries to give memory, tenderness, and meaning to all that howling space."
This course will explore efforts to give meaning to the space of loss, while also situating this loss and its literary responses within the global context of the War on Terror. The course will therefore question how the literatures of 9/11 mediate competing narratives of global division and shared, vulnerable humanity. The course will further engage with critical responses to the emerging canons of 9/11 literature and evaluate prominent critical and theoretical lenses for approaching these canons. Readings may include works from Ayad Akhtar, Don DeLillo, Jonathan Safran Foer, Mohsin Hamid, Suheir Hammad, Lorrie Moore, Kamila Shamsie, Amy Waldmann, and Colson Whitehead.