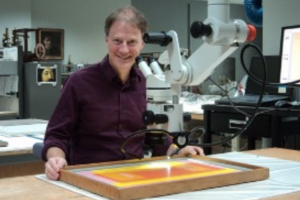 Robert Bachman
Chemistry Chair, F.B. Williams Professor of Chemistry,
Director of the First-Year Program
Spencer Hall 263 / ext. 1336

Rob Bachman earned his B.A. and Ph.D. in Chemistry at Rice University with a focus in inorganic, organometallic and organic chemistry. Prior to beginning his faculty career, Professor Bachman worked at the Technical University of Munich as an Alexander von Humboldt Fellow investigating the unique chemistry of gold. Professor Bachman's current research focuses on the construction of new metal-containing liquid crystalline materials with interesting, and potentially useful physical properties. He has also been active in a collaborative effort to study the water chemistry of local reservoirs. Professor Bachman teaches a variety of upper level courses in inorganic chemistry, including Inorganic Chemistry, Bioinorganic Chemistry, Structural Methods, Materials Chemistry and Advanced Environmental Geochemistry. At the introductory level, he teaches Advanced General Chemistry and participates in the department's General Chemistry program. He has also recently developed interests in the analysis of cultural artifacts and art objects as a teaching opportunity.
Read More
Email: rbachman@sewanee.edu


---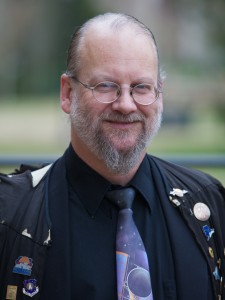 Douglas T. Durig
Professor of Chemistry and Physics and
Director of the Cordell-Lorenz Observatory
Woods Lab 229 / ext. 1570

Doug has taught Environmental Chemistry in past years, but he is now teaching Astronomy, General Physics, and Advanced Physics. Doug and his students have discovered asteroids, comets and other celestial phenomena during their ongoing research at the Cordell-Lorenz Observatory.

Publications
Durig Astronomy Publications from Advent Semester 2017
Durig Astronomy Publications from Easter Semester 2018


---
---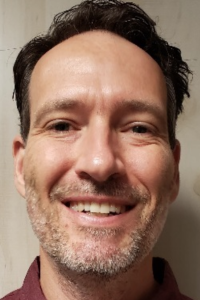 Robert Griswold
Chemistry Lab Coordinator
Spencer Hall 263 / ext. 3237

Rob Griswold earned a B.A.in Anthropology from the University of California, Berkeley and a Ph.D in Bio-Organic Chemistry from the University of California, Davis. In addition to being the laboratory coordinator, he also teaches introductory chemistry labs as needed.
---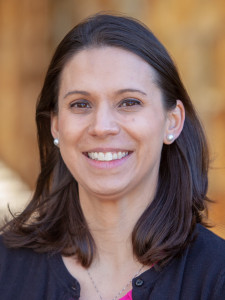 Evan E. Joslin
Associate Professor of Chemistry
Spencer Hall 256 / ext. 3549

Evan E. Joslin earned an B.A with ACS certification in Chemistry from Agnes Scott College in 2008 and a Ph.D. in Inorganic Chemistry (specifically Organometallic Chemistry) from the University of Virginia in 2013. After earning her Ph.D. she taught at Haverford College in Pennsylvania for a year. She then completed her postdoctoral work at The Johns Hopkins University in bioinorganic chemistry studying metallophorphyrin chemistry. Since 2016, she has been a faculty member in the Department of Chemistry at Sewanee, where she is currently a tenured Associate Professor. Her current research focuses on the synthesis of cobalt complexes for transfer hydrogenation and amine dehydrogenation reaction. She teaches the following courses at the University: Organic Chemistry, Solution and Solid-State Chemistry, Inorganic Chemistry, Advance Topics in Inorganic Chemistry.
Lab Website


---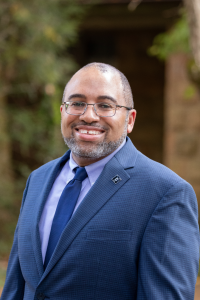 Deon T. Miles
Professor of Chemistry,
Interim Associate Dean for Inclusion and Faculty Development
Spencer Hall 261 / ext. 3304

Deon T. Miles earned an A.B. in Chemistry from Wabash College and a Ph.D. in Analytical Chemistry from the University of North Carolina at Chapel Hill. His research projects include the synthesis and characterization of water-soluble carbon-based nanoparticles as a precursor to incorporating them into nanoscale sensing devices. He teaches courses in analytical chemistry, general chemistry, and food chemistry.
Read More


---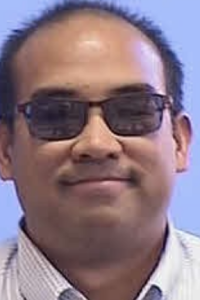 Rongson Pongdee
Professor of Chemistry
Spencer Hall 258 / ext. 1846

Ron Pongdee received a B.S. in Chemistry from Vanderbilt University and his Ph.D. in Organic Chemistry from Texas A&M University working with Dr. Gary A. Sulikowski. He then elected to pursue postdoctoral studies in mechanistic enzymology at The University of Texas at Austin under the guidance of Professor Hung-wen Liu. His research interests lie within two main areas: (1) the design and development of natural products as new antibacterial and/or anticancer agents for drug discovery purposes and (2) the mechanistic elucidation of novel enzyme catalyzed reactions involved in the biosynthesis of various secondary metabolites containing interesting biological profiles. Students in his research group receive an interdisciplinary training spanning the areas of Biochemistry, Medicinal Chemistry, Molecular Biology, and Organic Chemistry. At Sewanee, Ron teaches both the lecture and laboratory components of the Organic Chemistry sequence (CH 201/202).
To learn more about Pongdee and his research visit Pongdee Research Group.


---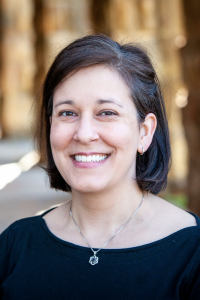 Bethel S. Seballos
Associate Professor of Chemistry,
Director of Biochemistry Major
Spencer Hall 259 / ext. 1469

Bethel Sharma Seballos teaches Biochemistry, Organic Chemistry, General Chemistry and Forensic Chemistry. Her research interests center around the development of protein-based biosensors and cell-signaling studies. Currently, students in her laboratory are studying the factors that impact the progression of fibrotic lung disease using a cell culture system.
Read More


---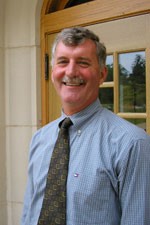 Richard G. Summers
Associate Professor of Chemistry
Spencer Hall 176A / ext. 1917

Richard Summers has been teaching at Sewanee since 2001 and received his Bachelor's degree from Swarthmore College and Ph.D. from Harvard University. He has taught courses in Mechanistic Biochemistry, Advanced Biochemistry, General Chemistry, and Organic Chemistry. He was appointed administrative chair of the Anthropology Department in 2008 and manages Sewanee's accreditation from SACS.


---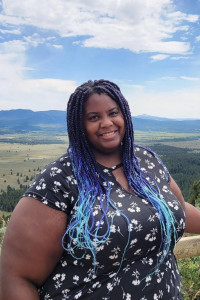 Pandora White
Visiting Assistant Professor of Chemistry
Spencer Hall 260 / ext. 1596

Pandora White, PhD, MPH is a visiting assistant professor in the department of chemistry. She received her PhD in biochemistry from The University of Alabama in 2019, MPH in epidemiology from the University of Alabama at Birmingham in 2020, MS in chemistry from The University of Alabama and BS in chemistry from Alcorn State University. Her research interests are at the interface of global health and noncommunicable disease. She has conducted research on colorectal cancer, gastric cancer and diabetes in Poland, India, Taiwan and Peru. Her hobbies include traveling.
Emeritus Professors
---
John L. Bordley
F.B. Williams Professor of Chemistry Emeritus
John is a physical chemist who retired at the end of academic year 2010-2011. He has taught general chemistry and physical chemistry in addition to developing and teaching a course in chemistry and art that has been enjoyed by many non-majors. John currently resides in Asheville, NC.
Contact information: jbordley@sewanee.edu


---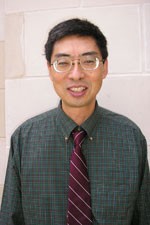 John Shibata
Professor of Chemistry Emeritus

John received his B.S. and his Ph.D. from the University of Washington. He taught courses in Physical Chemistry, General Chemistry, Polymers, and Quantum Mechanics at Sewanee from 1998 - 2021. John received the prestigious Sewanee Scholars' Teacher of the Year Award in 2008.