Students Nominated for Kennedy Center American College Theatre Festival Awards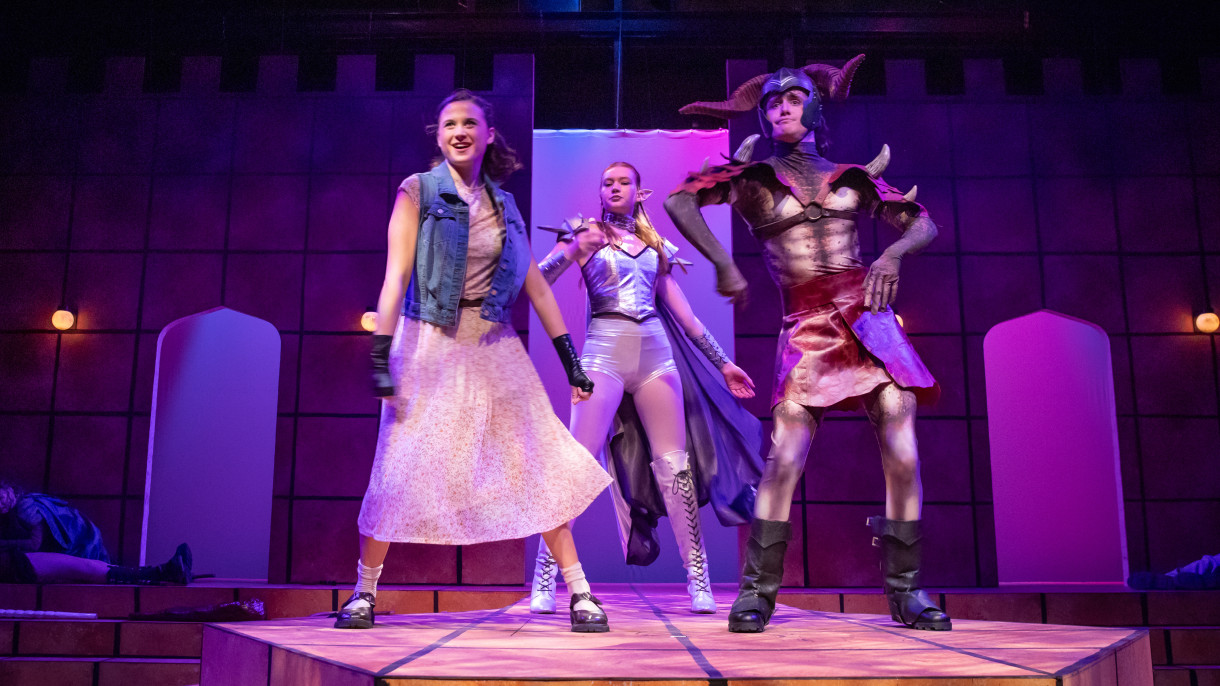 Five Sewanee students were nominated for awards by the Kennedy Center American College Theatre Festival (KCACTF) for the recent theatrical production of Qui Nguyen's She Kills Monsters, presented Oct. 4-8 at the Tennessee Williams Center. The KCACTF is a national theater program involving 18,000 students annually from colleges and universities across the country. Its mission includes encouraging, recognizing, and celebrating the finest and most diverse work produced in university and college theater programs, and providing opportunities for participants to develop their theater skills and insight. Sewanee's honorees were selected by a respondent from the KCACTF who attended a performance of She Kills Monsters and nominated them for consideration for the festival's Region IV awards.
Katherine McLellan, C'26, was nominated for the stage management award. As stage manager for the production, McLellan led the backstage crew, called the show, organized production meetings, and facilitated communication between the productions' various departments.
Olivia Millwood, C'24, was nominated for the directing award. Millwood served as the production's assistant director, attending every rehearsal and collaborating with director Sarah Hamilton, assistant professor of theatre. "Olivia worked closely with me to execute the vision of the show, choreographed the dance and movement-centered moments of the show, and ran the rehearsal room independently while I worked with other cast members or when I had to be absent from rehearsal," says Hamilton.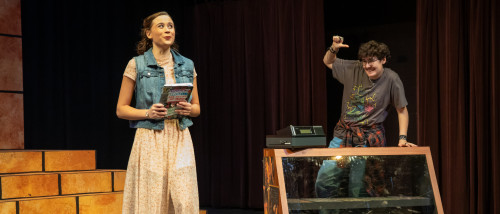 Ivy Francis Moore, C'26 (pictured right with Sofia Tripoli), was nominated for both acting and props design. Moore played one of the lead roles in the production. As an acting award nominee, Moore is in contention to receive the Irene Ryan Acting Scholarship, which provides recognition, honor, and financial assistance to outstanding student performers wishing to pursue further education. As a props designer, notes Hamilton, "[Moore] sourced and created all of the props for the show, including weapons used in fight choreography and props used by Dungeons & Dragons characters."
Katie Sweeton, C'24, was nominated for her work as the costume designer for She Kills Monsters. "Katie imagined, rendered, and designed all of the costumes in the play. This included realistic looks for characters in Athens, Ohio, in 1995, and fantastic Dungeons & Dragons characters and creatures," says Hamilton. In all, Sweeton created costumes for a total of 35 different characters played by 19 different performers.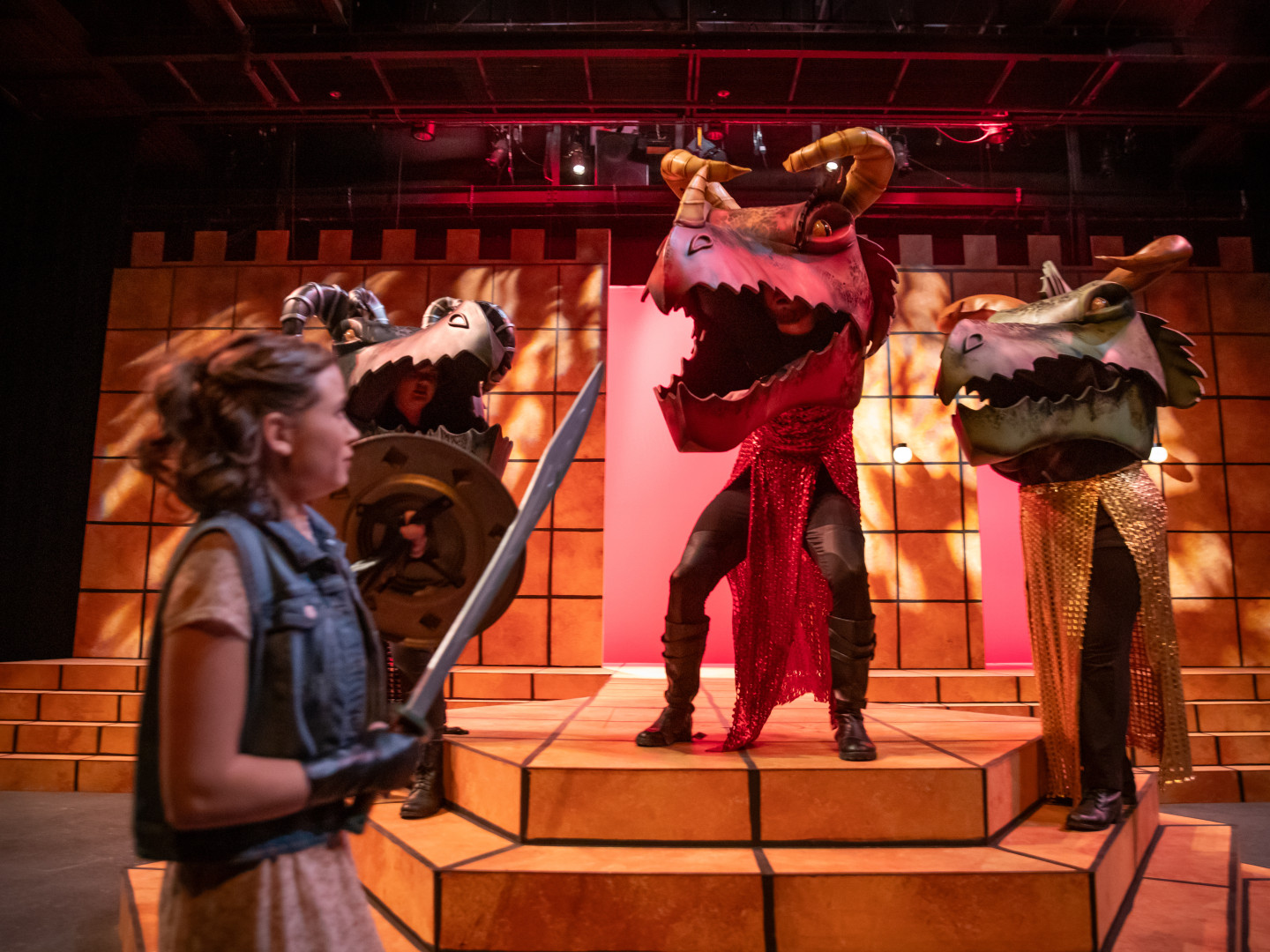 Sofia Tripoli, C'26, was nominated for the acting award and will also contend for the Irene Ryan Acting Scholarship. Tripoli played the lead role of Agnes in She Kills Monsters, which required her to be onstage for nearly the entire play and to participate in almost all of the technically complex fight sequences. "Sofia brought authenticity, earnestness, and humor to the role, and was a standout performer," says Hamilton.
Learn more about the Kennedy Center American College Theatre Festival here.