WELCOME TO THE 47th ANNUAL SUMMER SEMINAR!
"We keep moving forward, opening new doors, and doing new things, because we're curious and curiosity keeps leading us down new paths.
Walt Disney (1901-1966)
When do the Seminars take place?
SESSION I: June 19 – 25, 2022
SESSION II: July 3 – 9, 2022
The Program
The Seminar will be housed in the beautiful Tennessee Williams Center at 406 Kentucky Avenue, the home of Sewanee's excellent theatre program.
Each lecture described below is given on a single morning. After a break for refreshments, participants may join a further discussion of the main lecture, or choose to attend a different presentation given by another faculty member.
Who comes to the Seminars?
We always have a lively group composed of alumni, friends of Sewanee, and those who are simply curious about this beautiful place. The only prerequisite is that you enjoy the flow of ideas and the company of interesting people. Some participants are quickly swept into active dialogue; others come to absorb and reflect.
Who teaches the Seminars?
We will be celebrating our 47th anniversary this summer with a group of outstanding speakers: Professors Sid Brown, Religious Studies; Julian Ledford, French and French Studies; Bethel Sebsllos, Chemistry; Kevin Wilson, English; and Prakash Wright, Music. Click here to see this year's faculty.
The Week
Sunday, afternoon:

Arrive at the Tennessee Williams Center for check-in 1:30–4:00 p.m. Central Time
Opening reception at 4 p.m.

Monday–Friday mornings, 9 a.m.–noon: Seminars
Monday–Friday afternoon and evenings: Optional programs and activities
Friday late afternoon: Final reception and farewell dinner
Saturday morning: Departure by 10 a.m.
The Daily Schedule
Mornings begin with a hearty breakfast at McClurg, followed by the main lecture of the day at 9 a.m. After a break for refreshments it is time for a choice: to discuss the main lecture topic or to join a new talk with a different professor. Thus, each morning includes opportunities to pursue two different subjects. Everyone hears the main lecture, then some pursue that subject for the rest of the morning while others jump into one of the "second talks."
Afternoons and evenings are for more informal activities. We provide plenty of opportunities for hikes, visits to interesting local spots, film viewings, and other activities. Many participants mix these with their own forays into the library, into the sun, or into the luxury of unscheduled time. Use of duPont Library and the Fowler Sport and Fitness Center are included in the program.
Housing and Meals
Session I participants will live in the French House while Session II participants will be housed in Humphreys Hall. Meals, with the exception of our farewell dinner, will be at the University Dining Commons, McClurg Hall. The campus coffee house, named after Ted Stirling, the founder of the Sewanee Summer Seminar, is on the east side of the Bishop's Common.
How much does it cost?
$675 for each adult participant (tuition, double room, shared bath, and meals)
$725 for each adult participant (tuition, single room, might be a shared bath if we are crowded, and meals)
$375 for tuition only, per person (no housing or meals)
$75 early arrival fee per day, per person
For tuition-only participants, meals are also available on an individual basis.
Remember: The Summer Conference Office charges early arrivals (Saturday after 2 p.m.) $75.00 per person, per night

How do I make a reservation?
Register online
A deposit of $50 reserves your place or send deposits and direct questions to:
Professor Dan Backlund
Director, Sewanee Summer Seminar
The University of the South
735 University Avenue, Sewanee, TN 37383-1000
Email 931.598.0976
---

Sewanee Seminar Talks
Primary Talks – 9:15 to 10:15
---
Professor SID brown, religious Studies
An Island "Paradise": Complexities of Intent and Reality
An island in a Sri Lankan lagoon – coconut palms rustling in the wind, water lapping the shore. And in the midst of this beauty, an international training center for Buddhist nuns, where I trained years ago. In this talk, I examine what led its founder, Ayya Khema, to establish the nunnery and explore its historical milieu. By analyzing Parappaduwa Nun's Island in contexts as diverse as American imperialist foreign policy and the disciplinary history of religious studies, this talk sheds light on the colonial ideals that influenced Ayya Khema's project. In turn, the case of Parappaduwa Nun's Island offers a prism for understanding the globalization of Buddhism in the 20th century, revealing some of the complexities of any one idea of what "Buddhism" is.

Professor Julian Ledford, French and French Studies

The Mighty Have Fallen: The Life Story of Joseph Bologne
Joseph Bologne, the Chevalier de Saint-George (ca. 1739-1799), the son of an enslaved African woman and a French slave owner, was a leading violinist, composer, and fencer in France. Among the various epithets used to describe his prominence during his lifetime, the title the quintessential French Hercules engraved on his 1788 portrait is particularly striking. This session presents the life story of Joseph Bologne, paying close attention to his rise to fame and his involvement with one of his contemporaries: Wolfgang Amadeus Mozart. At the end of the session, we will not only have an appreciation of Bologne's resilience as a person of color navigating 18th-century France but will understand the troubling shift in his legacy from the French Hercules to Black Mozart.
Professor Bethel Seballos, cHemistry
Calcium. What is it good for? Absolutely everything?
You've seen the milk mustache ads and read the guidelines on vitamins and supplements. Then you've seen the commercials. A person needs an antacid and chooses one brand over another because it also contains more calcium -- something, as we are reminded, everybody needs. That, in fact, is true. Calcium is a good thing. But, as the saying goes, can there be too much of a good thing? We will look at historic and recent studies on calcium supplementation from a biochemical perspective and decide how much may be too much.

Professor Kevin Wilson, English
"The Fiction of Constraint: How to Interpret and Create Fiction by Embracing the Limits of the Form
This session will put the University of the South, the land and community in which it is embedded, and the Episcopal Church that nurtured and sustained it through its founding and early years "back in time" by exploring its roots in pro-slavery Christianity and the global slave trade. In doing so, we will further explore the role of the Roberson Project on Slavery, Race, and Reconciliation in revising the story we tell about this University and its mission in the past, present, and future.
Professor Prakash Wright, Music
Sound Coloring: Basic Reharmonization and Functional Arranging Techniques
Have you ever wondered how musicians are able to play songs that were written years, sometimes decades ago, but still make them sound current? In this session we will take a hymn, a jazz standard, and a popular song from the 1980s and demonstrate how simple reharmonization, and basic arranging concepts can breathe new life into these songs.

---
Second Talks – 10:45 to 12:00
---
PROFESSOR SID BROWN, RELIGIOUS STUDIES
Black Buddhists: Changing the Game

Black Buddhists are thinking with and about Buddhism in new ways, for example, bringing Black radical thought to Buddhist philosophy to answer to questions of injustice. Practices are altered, too, as they are remade informed by aspects of Black religious traditions and in order to respond to and heal racial harm. These changes of thinking and doing are moving an "American Buddhism," too often defined by dominant white cultural norms, in new directions. What are these directions? How do Black Buddhist teachers interpret Buddhism so as to contribute a different (more complete?) version of the wisdom of the Buddha?
PROFESSOR JULIAN LEDFORD, FRENCH AND FRENCH STUDIES
Operatic Liaisons: The Making of Ernestine

Did you have a chemistry set as a kid? Would you buy the same one for a young child now? I have in my archive a digital copy of The Golden Book of Chemistry Experiments (How to set up a home laboratory – over 200 simple experiments) from 1960. We'll take a look at it together and decide what a modern version of this childhood classic might look like today. Other books in this series include: The Golden Book of Indian Crafts and Lore, The Golden Book on Camping and Camp Crafts, and The Golden Book of Wild Animal Pets.
PROFESSOR BETHEL SEBALLOS, CHEMISTRY
On "The Golden Book of Chemistry" Experiments
T.B.A.
PROFESSOR KEVIN WILSON, ENGLISH
"The Family Fang": An Adaptation (The Strange Path from Novel to Film)

My first novel, The Family Fang, was optioned by Nicole Kidman and developed into a feature film directed by Jason Bateman and starring Kidman, Bateman, and Christopher Walken. This lecture will talk about the ways in which literary texts get turned into films and television series.
PROFESSOR PRAKASH WRIGHT, MUSIC
It's Alive: An Easy Entry into the World of Foley Sound FX and Sound Design
T.B.A.
---
---

Sewanee Seminar Faculty
PROFESSOR SID BROWN, RELIGIOUS STUDIES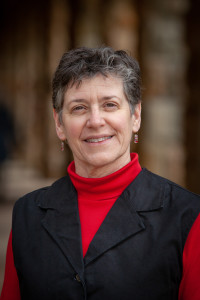 Sid Brown is a professor of religious studies, focusing on Buddhism, especially on Theravada Buddhism. While earning her B.A. in philosophy, and her M.A. and Ph.D. in religious studies, she researched and lived in India, Sri Lanka, Japan, and Thailand. Her scholarly work uses narratives as tools for exploration. In her book The Journey of One Buddhist Nun, she investigates the life story and meditation experiences of a modern Buddhist nun in Thailand; in another book A Buddhist in the Classroom, she explores ethical quandaries, lived experiences, and the intimacy of teaching through stories of the classroom. Brown's current work-in-progress is tentatively titled "One Rainy Season: Race, Gender, and Neo-colonialism in a Nunnery in Sri Lanka." Brown also focuses on religious responses to environmental issues and religious conceptions of relationships between human and other-than-human animals. In her spare time, she's in the forest or on the roads, cycling, or on a lake or a river, paddling.
---
PROFESSOR JULIAN LEDFORD, FRENCH AND FRENCH STUDIES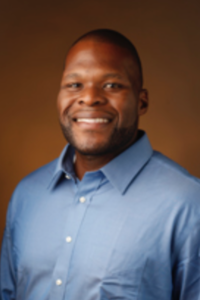 Julian Ledford is an assistant professor of French at the University of the South. A native of Jamaica, Ledford completed his undergraduate degree at Washington & Lee University, a graduate degree in music at The Peabody Institute of The Johns Hopkins University, and his doctoral work in French literature at Vanderbilt University. His interdisciplinary research interests in music and early-modern masculinities of the French-speaking world have led him to focus on Joseph Bologne, a prominent eighteenth-century composer, violinist, and fencer to whom the term Black Mozart is unjustly attributed today. In recent months, Ledford gave a lecture on Bologne in the Music History and Theory Lecture Series at the University of California Irvine. Additionally, as part of community outreach initiatives surrounding the staging of Bologne's opera L'Amant anonyme, he was invited by Minnesota Opera to discuss Bologne's musical output and legacy. Currently, Ledford is preparing an article on the only surviving scene from Bologne's opera Ernestine.
---
PROFESSOR BETHEL SEBALLOS, CHEMISTRY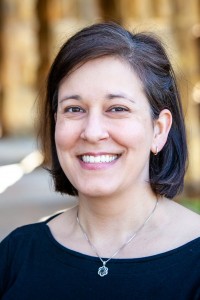 Bethel Seballos has been teaching at Sewanee since 2009. She teaches chemistry, biochemistry, and forensic chemistry courses. She is currently the director of the biochemistry major program. She worked in both biotech and pharmaceutical research settings before embarking on her teaching career. Her research lab is staffed by undergraduate students who have worked on projects ranging from the impact of oxidative stress on connective tissue to developing sensors for the detection of toxins. One of her current projects involves understanding connective tissue remodeling in the presence of low levels of metallic nanoparticles (now found in many consumer products). Bethel received her undergraduate training in biochemistry at the University of Southern Mississippi, and her Ph.D. from the University of Kentucky. When she is not working with the Sewanee Chemistry Club doing science outreach in local schools, she roams the domain with her family and their trusty terrier.
---
PROFESSOR KEVIN WILSON, ENGLISH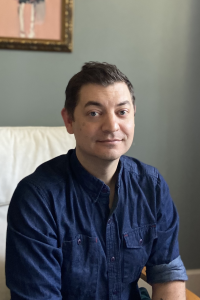 Kevin Wilson is the author of five books, including the New York Times bestselling novels Nothing to See Here and The Family Fang, which was made into a feature film starring Nicole Kidman and Jason Bateman. His fiction has appeared in numerous journals and in two editions of the Best American Short Stories series. He is an Associate Professor in the English and Creative Writing Department at the University of the South, where he teaches fiction workshops and contemporary literature courses. His new novel will appear in November of 2022.
---
PROFESSOR PRAKASH WRIGHT, MUSIC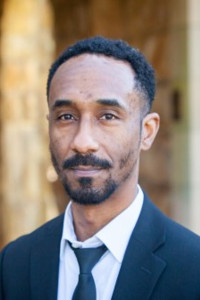 Prakash is a Teaching Associate Professor in the music department at Sewanee: The University of the South. He is also the assistant music director at New City Fellowship: Glennwood in Chattanooga, TN as well as an active and in demand musician locally in Chattanooga and in the Washington DC metro area. His scholarly interests include composition, arranging, film scoring, music theory, jazz piano, the history of jazz, gospel, and African American popular music. Prakash has recorded three albums (https://www.prakashwright.com/kash-wright-trio) as the leader of the Kash Wright Trio. Prakash is currently working on securing projects to score music for as well as mapping out the recording schedule for the Kash Wright Trio's next 2 albums. You can find further information on Prakash and the Kash Wright Trio at www.prakashwright.com or following the Kash Wright Trio on Facebook and Instagram.
---
PROFESSOR DAN BACKLUND, THEATRE AND DANCE, Director of the Sewanee Summer Seminar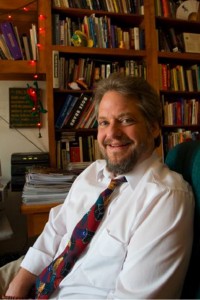 Dan is completing his thirty-third year as a Professor of Theatre at Sewanee where he teaches Scenic Design, Lighting Design, Scenic Painting, Elements of Design, CAD, Model Making, and Scuba Diving. Since 1976, Dan has worked professionally as a designer, scenic artist, and production staff for more than 600 projects in nineteen states and two countries creating scenery, lighting, and environmental designs for theatre, dance, opera, television, special events, live concerts, public space murals, museum, libraries, restaurants, and designs for residential, commercial, and other public spaces. Dan has also served as Interim Dean of Students, Manager of the Sewanee-Franklin County Airport, and Assistant Provost for Summer Programs. Dan received his undergraduate training at Bradley University and received his Master of Fine Arts from the North Carolina School of the Arts. Dan also serves on the Franklin County Rescue Squad, and as a State Instructor for Dive Rescue and Rural Search and Rescue classes. He also is a Flight and Instrument Instructor (Airplane), a Master Scuba Diving Instructor, a Public Safety Dive Instructor, is a certified Master Underwater Criminal Investigator, and has recently been certified as an offshore celestial navigator.
---

Registration
Use the form below to secure your spot in the Summer Seminar.
Loading...
---

Blast from the Past