Members of the Vice-Chancellor Search Committee and Rob Pearigen's colleagues share their thoughts about why Sewanee is fortunate to have him back on the Mountain!
Testimonials from the Vice-Chancellor Search Committee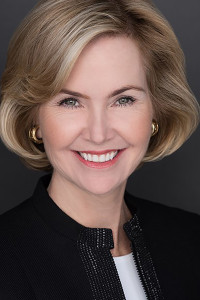 "Rob Pearigen has devoted his entire life's work to supporting and empowering students so that they may grow and thrive as individuals of integrity, commitment, and purpose. His leadership and reputation exemplify the values and vision that are inherent in a Sewanee education.
Many have come to know and learn the intrinsic goodness of Sewanee principles through Rob's actions, and the magnitude of his loyal admirers is vast: national and civic leaders, administrators and clergy, academic colleagues, philanthropists, and, most of all, the students and young adults whose lives he has influenced forever. Rob and his wonderful spouse, Phoebe, have been tireless advocates, mentors and a 24/7 home away from home for so many generations of young people.
This is indeed a bright day for our community and for all of Sewanee's students—past, present, and future—who will be the fortunate beneficiaries of the Pearigens' personal friendship, dedication, and faithful stewardship of our beloved University."
Mary Claire Shipp Murphy, C'82, Co-Chair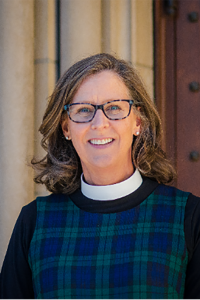 "The candidates for vice-chancellor were incredibly impressive and brought a wealth of experience, passion, energy, and desire to lead us in the next chapter of Sewanee's history. But only one candidate checked off every one of the hopes that so many people we asked and listened to had for the 18th vice-chancellor. Rob Pearigen brings to us a deep love for and understanding of Sewanee, years of experience in higher education, a passion for student success, over a decade of presidential leadership in the liberal arts, and a vision for continuing to move Sewanee through the 21st century. Add to that Rob's warmth, humility, and humor—and Phoebe!—and Sewanee is poised for great things in the coming years."
The Rev. Katie Curran Pearson, C'89, T'17, Co-Chair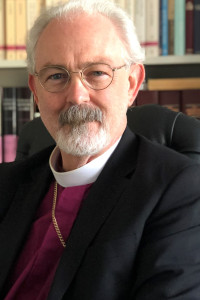 "Rob Pearigen combines deep Sewanee roots with long, fruitful presidential service at a peer institution. He appreciates the distinct sense of belonging and the learning environment that both the College and the School of Theology provide. At the same time, he also recognizes that we are entering a new era in higher education, in the nation, and across the planet. We need to embrace an energizing vision that ensures our continued excellence. Rob's experience and his collaborative leadership style will encourage, support, and guide the faculty, staff, students, and broader Sewanee community to do just that together."
The Rt. Rev. Dr. Jacob W. Owensby, T'97, H'13, Chancellor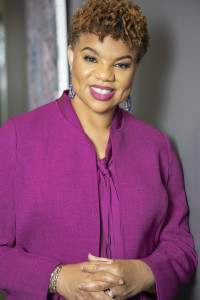 "Dr. Pearigen's proven leadership, intimate knowledge of and deep abiding love for Sewanee will be invaluable in leading the University as it examines its past and looks to its future. Rob's commitment to a liberal arts education and his profound understanding that what makes Sewanee unique is the cherished relationships developed while on the Mountain will serve him well as he guides the University during this very transformative time in its history."
Renia Dotson, C'88, Member of the Board of Regents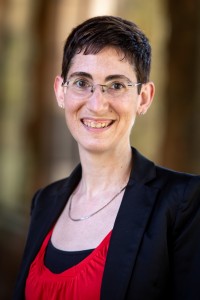 "Dr. Pearigen brings a wealth of leadership experience in many sectors of higher education. He brings a deep understanding of and appreciation for the liberal arts and for Sewanee in particular. His presidency is an opportunity to renew our commitment to the academic mission and the student experience. As vice-chancellor, Rob will be poised to do this important work—by supporting our recent efforts to foster a diverse and inclusive community, and providing the resources and infrastructure necessary to foster the kinds of lasting relationships that faculty, staff, students, and alumni cherish."
Elise Kikis, Associate Professor of Biology and Chair of the Biology Department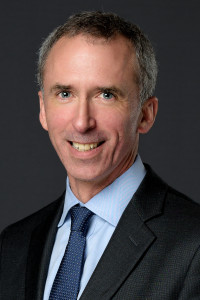 "As a Sewanee trustee and alum, I believe Rob Pearigen is the right leader for this next chapter in Sewanee's story. He deeply treasures all that is beautiful about the Sewanee community, balanced with clear conviction that Sewanee must also change—continuously and urgently adapt, reinvent, and transform—if it is to be a preeminent institution of leadership for the nation and the South."
Marcel Lettre, C'94, Member of the Board of Trustees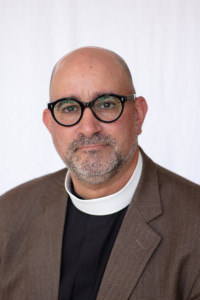 "Rob Pearigen knows Sewanee from the inside out but returns after over a decade at the helm of a sister institution. He brings a vast store of experience as a Sewanee graduate, professor, dean of students, director of advancement, and as the president of Millsaps College. He is fully committed to the essential role of the liberal arts as well as to the mission of the School of Theology, to academic excellence, student flourishing, social justice, and the Christian faith. It's difficult to think of a more qualified person to lead the University into its next chapter."
The Rev. Dr. Robert MacSwain, Associate Professor of Theology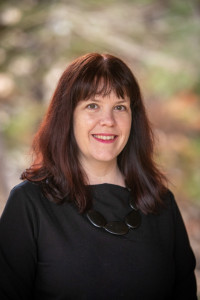 "In Vice-Chancellor-elect Rob Pearigen, the University has found a leader who understands both Sewanee and the South, as well as the global world in which we are situated. As a Tennessee native and Sewanee alumnus with deep higher education experience, Dr. Pearigen is distinctly situated to lead the University of the South forward in the complex and fast-changing landscape that is higher education in the 21st century."
Alison Miller, Associate Professor of Art History, Chair of Asian Studies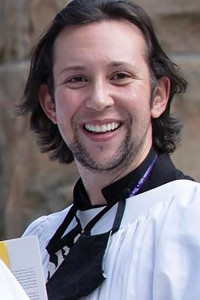 "During the vice-chancellor search process, Dr. Pearigen stood out as an educator and administrator who is both capable and caring. He impressed me as a leader who can both honor history and tradition while also looking toward the future to help an institution navigate the journey into its next steps. I believe that Dr. Pearigen can take us from where we are to where we want to be. I look forward to watching all that we, as the EQB community, are able to achieve with him at the helm."
K. L. Riley, T'23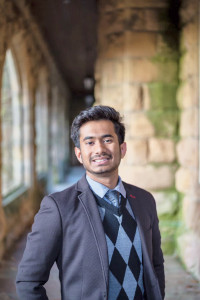 "Dr. Pearigen is a transformative leader who is poised to spearhead Sewanee's transition into a world-class institution. His distinct understanding of Sewanee coupled with his lengthy experience in higher education is the key to building a global reputation for Sewanee. His student-centered approach and servant leadership make me confident that an inclusive, harmonious, and uplifting future awaits Sewanee."
Pratham Singhal, C'24
Testimonials from the Millsaps College Community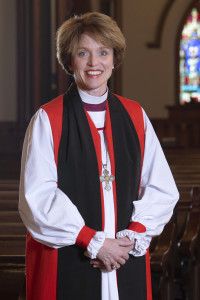 "Courage, clarity, and compassion are three traits that immediately come to mind when I think of Dr. Robert W. Pearigen. Over the years, I have had the honor to witness the transformative, adaptive leadership that he has modeled at Millsaps College for faculty, staff, and students. In every instance, he has leaned into this role with tremendous grace and skill. With the support of his family, and guided by his deep faith, I know that his return to the Mountain will be welcomed with great enthusiasm. As a 1997 graduate of Millsaps and as the bishop of the Episcopal Diocese of Louisiana, I enthusiastically join the celebration of his selection as the next vice-chancellor of the University of the South. As both a friend and a trustee, I look forward to supporting and working alongside Dr. Pearigen."
The Rt. Rev. Shannon Rogers Duckworth, Millsaps College alumna, Bishop of the Episcopal Diocese of Louisiana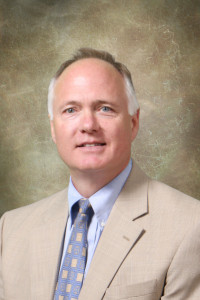 "It has been my honor to serve Millsaps College alongside Rob Pearigen for nearly 12 years. Rob's consistent focus on strategic planning and his discipline in insisting we live into our plans in everything we do have positioned Millsaps well for a successful future in challenging times. He has energized our alumni and donor base to provide the community support and the financial resources we need to achieve our vision. Rob is collaborative, passionate, supportive, and a champion of the liberal arts—worthy of emulation. He is one of the finest human beings I have ever known. I wish him every success in returning to his alma mater to lead Sewanee into its next exciting chapter. We will miss him tremendously."
Keith Dunn, Provost and Dean of Millsaps College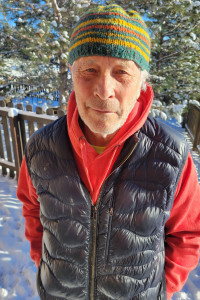 "The marvel, of course, is that anyone could persuade Rob Pearigen to be a college president at all. An acute and subtle intellect and scholar, who has so fully integrated his erudition that he wears it almost invisibly, Rob seems all but too wide to want to attach himself to the sheer single-ness of leading a cohort of students, faculty, administrators, alums and trustees—all with diverse, often disruptive, often infuriating agendas. We cannot, though, tell another human what he should or shouldn't do.
I obviously know little of what it takes to be a college president. But, the talent for getting a school through a Covid siege, for surviving a calamitous water emergency, for getting a few, significant new buildings put up and paid for, and for just generally keeping the inmates quiescent—these would seem to count as a credible skill-set for a president.
Such matters aside, what I've experienced in my years of acquaintance with Rob, are purely human, not administrative or bureaucratic or overtly presidential qualities. First, he doesn't lead with his considerable accomplishments. They're just background. Second, he's unfailingly curious about whoever he's talking to, and has a tendency to relate to what one says to him personally, not officially. Third, he's not constantly alluding to, then skirting "officially sensitive" matters—as many college CEO's of my acquaintance do—as a way of stressing his own importance. And finally—though the list would go on—he always gets the joke, whatever it is (even if—when I tell the joke—it slightly discomforts him). Rob is the same person no matter who he's talking to. He somehow stands for his institution without being tedious or officious about it. And he's kind. If I talk to him for longer than five minutes, I forget he's a college president. These personal identifiers all seem to me very, very good ones—especially for a college president. In my view, anyone who employs Rob will have to accept the challenge of finding a way to take full advantage of him—as there's a lot this gifted man has to offer the wider world."
Richard Ford, Pulitzer Prize–winning author, recipient of an honorary doctorate from Millsaps College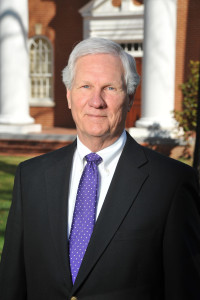 "I have had the privilege of working closely with Dr. Pearigen during his time as president of Millsaps College. I chaired the presidential search committee when we selected him to become president. It was a wise choice. Dr. Pearigen has been a marvelous president and has truly transformed our college. Largely through his leadership, we have more than doubled our annual fund giving, increased the endowment, balanced our budget, and maintained SACS accreditation. But more than that, Dr. Pearigen has energized the entire Millsaps community through his tireless efforts, his consensus-building style of leadership, and in his deep and abiding faith in the goodness and generosity of people. Dr. Pearigen is blessed to have had his wife, Phoebe, by his side every step of the way as the first lady of Millsaps. She is his true partner in every sense of the word. We have been richly blessed by Rob and Phoebe's presence among us these last 13 years. Our loss is Sewanee's gain. They are coming home!"
Tom Fowlkes, Millsaps College alumnus, Former Chair of the Board of Trustees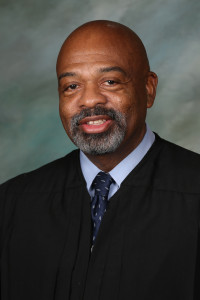 "Robert Pearigen is a visionary leader with an unwavering commitment to excellence. His focus on academics, athletics, and the arts evidences his recognition that all three are important to providing a comprehensive liberal arts education. Under Rob's leadership, we have seen new construction on [Millsaps'] campus, heightened interest in the community around the campus, and a concerted effort to reach out to scholars and institutions around the world. He is a leader who listens and cares."
James E. Graves Jr., Millsaps College alumnus; former Millsaps Trustee; Judge, U.S. Court of Appeals for the Fifth Circuit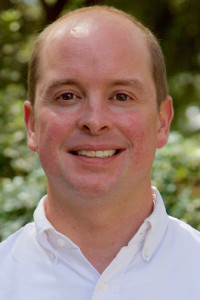 "Rob embodies the ideal college president. He has respect for the life of the mind and for the global cultural inheritance, he urges his community toward academic excellence, and he creates a campus environment where different ideas can intersect and thrive in conversation. Personally, I value that Rob is a faculty member and not just an administrator. He has been shaped by his experiences as student and teacher at Sewanee, and he builds meaningful relationships with students that extend beyond the classroom. He encourages all his faculty colleagues to do the same. Rob has led Millsaps through the COVID-19 pandemic, as well as through significant infrastructure challenges here in Jackson. In the midst of these adversities, he has kept a steady hand on the rudder."
Michael Pickard, Millsaps College alumnus; Eudora Welty Chair of Southern Literature, Millsaps College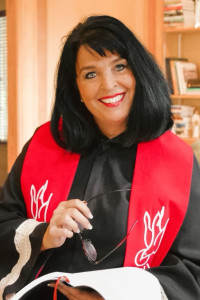 "Mississippi is known for her paradox. Her great writers, such as William Faulkner, Eudora Welty, and Tennessee Williams, have tapped into the tapestry of paradox and made us better for it. For over a decade, President Rob Pearigen has done the same as an extraordinary leader of Millsaps College in the midst of Mississippi's milieu of paradox: wealth and poverty, lament and praise, faith and hypocrisy. Our graduates and their world-changing achievements reflect the creativity of spirit seen in our leader, President Rob Pearigen.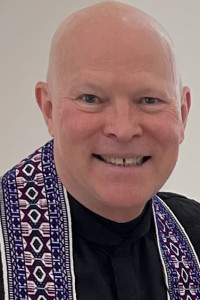 He leads with integrity, perseverance, hope and passion for quality higher education that intersects faith and reason. His and Phoebe's generosity of spirit engenders a sense of belonging within the Millsaps community—for those of all identities, for those of all beliefs, for those neighbors across the street, and for those friends around the globe. With our deep gratitude for the Pearigens' artistry among us, we bid them Godspeed as they return to the Mountain, leaving us all the better and bringing every good in leadership to the University of the South as her next vice-chancellor."
Rev. Connie Mitchell Shelton, Bishop of North Carolina Conference of the United Methodist Church, and Rev. Dr. Joey Shelton, Millsaps College alumnus, Dean of the Chapel and Director of Church Relations, Millsaps College
Other Endorsements from Sewanee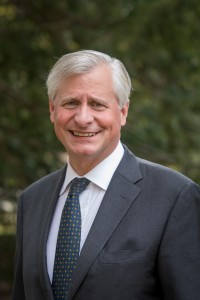 "This is a great day for Sewanee's future. A proven leader of integrity and of vision, Rob Pearigen brings us intellectual curiosity, a commitment to access, diversity, inclusion, and deep experience with the liberal arts. There are many challenges ahead—some unique to Sewanee, some universal in higher education—and Rob will be a creative, engaged, and tireless vice-chancellor as the University makes its way into the heart of the 21st century. A scholar of political philosophy and a man of faith, he is conversant with the elemental human forces that shape all communities and understands that progress comes when the many seek to act as one, united in principle if not in policy, with a commitment to free inquiry and to the free exchange of ideas in an atmosphere of mutual respect. We welcome Rob—and, most important, the formidable Phoebe—and look forward to working with them to build a Sewanee that will go from strength to strength."
Jon Meacham, C'91, H'10, Former Regent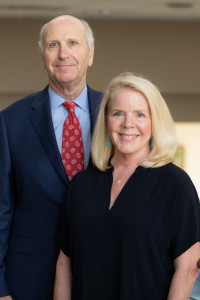 "The early promise Rob Perigean showed as a student at Sewanee has proven to be a strong and straight trajectory, the fulfillment of the charge to all Sewanee graduates to bear themselves "with uprightness and integrity to the glory of God, the honor of the state and to the good name of this University." We know this because as board members we have seen firsthand his stellar work at both Sewanee and Millsaps College, distinguished by vision, passion, and never-ceasing hard work. Rob returns to Sewanee seasoned, in a most beneficial way, by experience and unique challenges met with wisdom, energy, and steadiness. It is now Sewanee which is chosen and honored to have him serve as our next vice-chancellor."


Nora-Frances (Stone), C'77, Former Regent and former Trustee, and Vaughan McRae, Former Millsaps Trustee