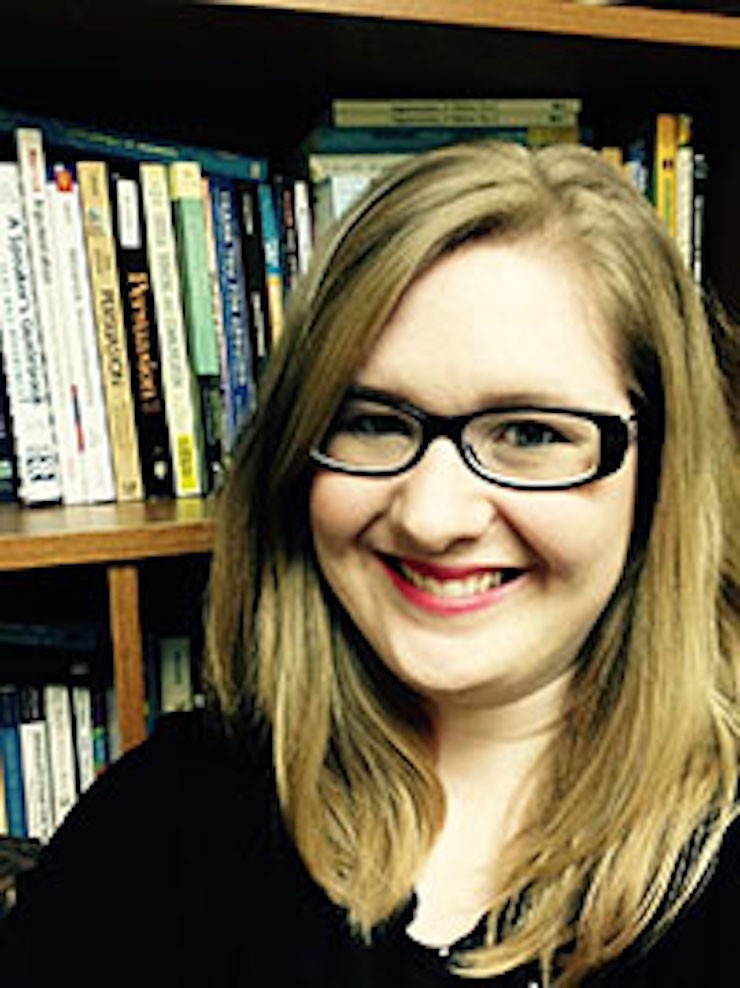 Assistant Professor Melody Lehn was recognized on Wednesday, April 10, 2019 with the university's citation for Excellence in Teaching. She won the award in her second year here, where she holds a joint appointment in Rhetoric and Women's & Gender Studies, and also serves as Co-Director of the Speaking-across-the-Curriculum initiative and Assistant Director of the Center for Speaking & Listening.

Dr. Lehn holds the B.A. from Furman University, with a major in Communication Studies and a minor in Women's & Gender Studies. After graduating from Furman, Melody studied at the University of Memphis, where she was awarded the Ph.D. in 2013.

She has served as editor of the Carolinas Communication Annual and now serves on the editorial boards of Women & Language, Young Scholars in Writing: Undergraduate Research in Writing and Rhetoric, and Lexington Press's Rhetoric, Race, and Religion series.

She teaches courses in Public Speaking, Argumentation & Debate, Teaching Speaking & Listening, U.S. Public Address, and Voices of American Women.

In 2018 the Southern States Communication Association recognized her with the Dwight L. Freshley Outstanding New Teacher Award.

Professor Lehn is currently working on a book project, tentatively entitled, American Bible Story: Rhetoric, Gender, and Religion in the 2016 Presidential Election.