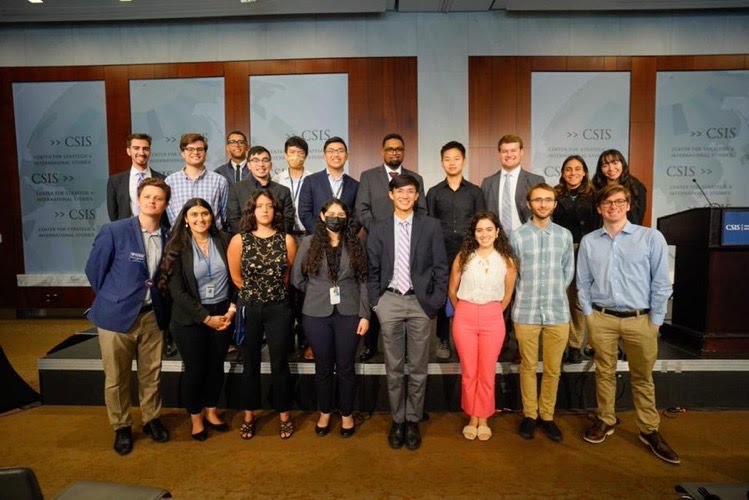 As Osgood Program Associates, students listened, asked questions, and wrote concise and clear briefs on premier think tanks and Congressional events on U.S. foreign affairs for the Osgood Center President. Silas McClung wrote a brief on the turmoil facing Sri Lanka as a major country in the belt-road initiative and he analyzed the Biden administration's possible measure adoptions, counter initiatives, and domestic political competition in Sri Lanka. He also wrote one on USAID Administrator Power and the state of global security and nutrition, tracking the developments in the Horn of Africa as it faces widespread food insecurity and severe wasting among young children and women and the international community's response.


Students were able to participate in the Osgood Center's International Economic Forum and Summer Symposium on Foreign Policy, where they gained greater knowledge on a variety of international career opportunities. In addition, student Will Cady (C'24) learned more about the bipartisan policy organization Free the Facts through attending a briefing session with Senators Joe Manchin and Mitt Romney.


In the photo, Will (third from the right, back row) and Silas (fourth from the right, front row) and other Osgood program associates met President Mohamed Irfaan Ali of Guyana to discuss strengthening the U.S.-Guyana relationship at the Center for Strategic and International Studies Headquarters.