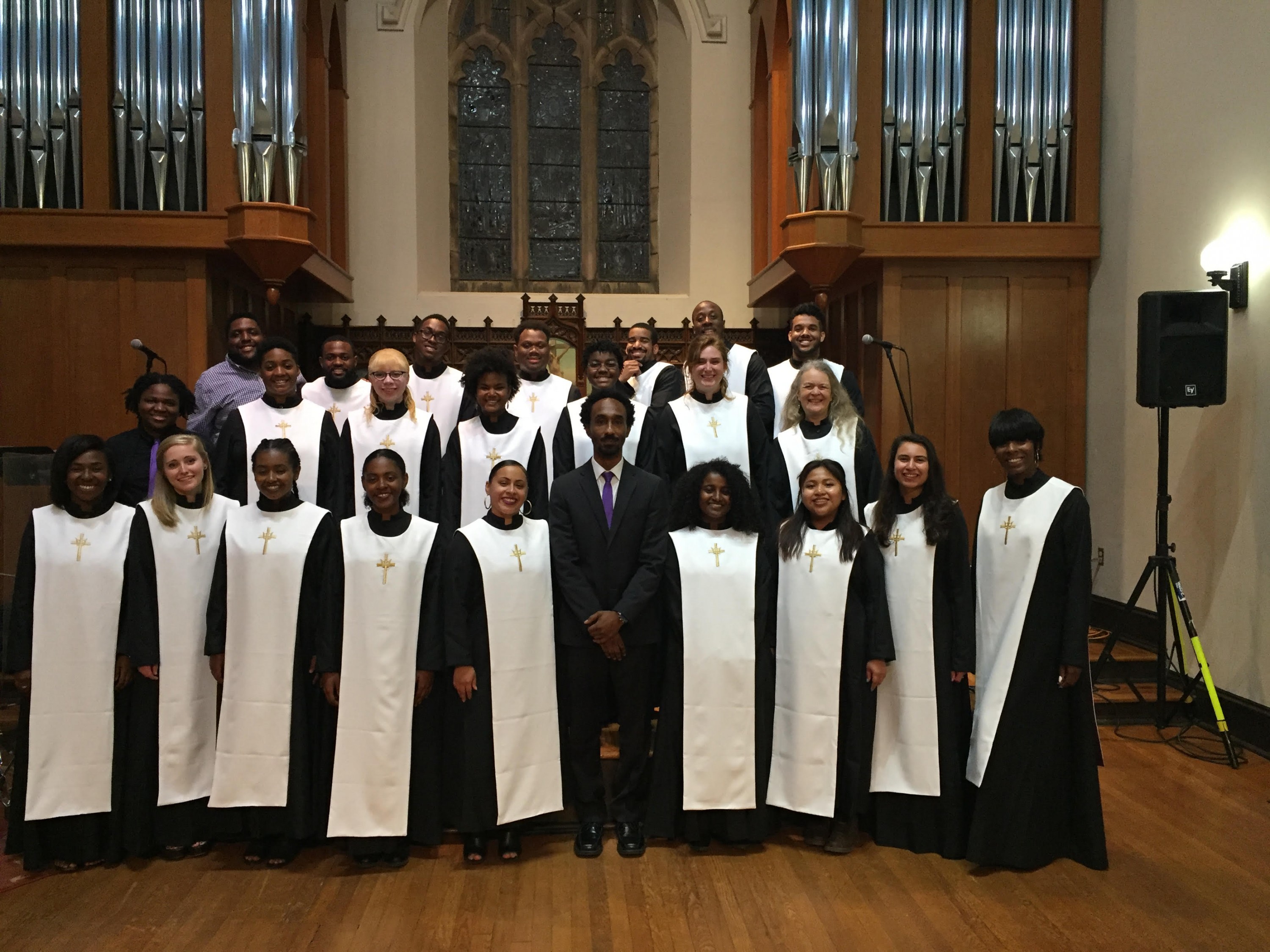 Founded in 2006 by Tim Moore C'06. The University Gospel Choir, also known as "Sewanee Praise" has endeavored to minister the Gospel in song to the campus and surrounding communities of the University of the South. The mission of the choir is two fold. First, embody the Gospel's message of inclusiveness. The choir's diverse membership is made up of students, faculty, and community members from various ethnic backgrounds and experiences. Second, provide a performance outlet on campus for Gospel music.
The choir's repertory covers Spirituals, Traditional and Contemporary Gospel, Contemporary Christian, and Praise and Worship. The choir is featured each semester in several concerts that occur on campus either by itself, however or with visiting gospel artists or groups. During each semester the choir also tours the surrounding communities of the college performing at local churches and various venues as requested.
Since the fall of 2011 Sewanee Praise has been under the direction of Prakash C. Wright, Teaching Associate Professor of Music in the Music Department at Sewanee.