Making Connections with Sewanee Parents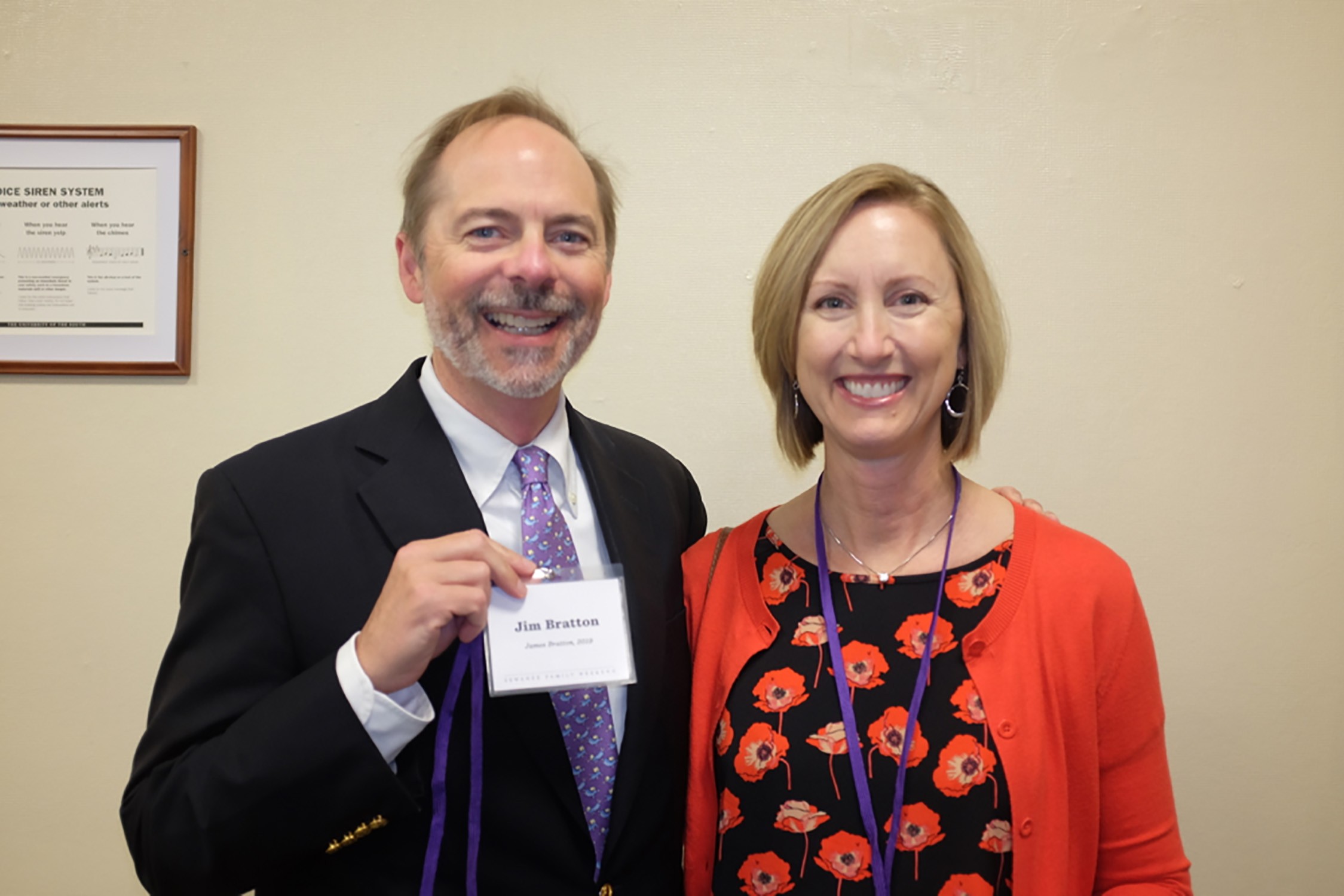 Greetings to all parents of Sewanee students.‌‌
Being a Sewanee Parent is a wonderful experience. We hope you will take advantage of the opportunity to visit the campus often during the time your student is at Sewanee. It is a beautiful place, and it is an exciting place, with concerts, art openings, worship services, competitive athletic events, fall leaves, stunning views from the Perimeter Trail, one of the best college inns in the country, and a small but vibrant community.
Parents, too, can be involved. During your time as a Sewanee parent, you'll build relationships with your student's friends, with other parents, and with faculty and staff. Your volunteer involvement is also welcome, especially in the areas of Admission, Career Services and fund-raising.
The Sewanee Parents' Council, an advisory group for the University, welcomes your input. We represent all Sewanee parents, and we welcome your comments and questions. We explore issues impacting students and families, and we provide parent feedback, so if you have observations about what Sewanee is doing particularly well, or if you see an opportunity for improvement, contact us. We want to hear your concerns and joys.
You may find a current roster of members of the parents council by clicking here. After perusing the roster, if you would like to contact a member of the Parents' Council, please click here for a contact form.
We look forward to working with you and doing our part to support Sewanee's mission to provide young people with a top-notch undergraduate education.
Enjoy being a Sewanee parent. You won't believe how quickly the four years will pass!
Vicky and Jim Bratton, C'88, P'19, P'22