"Sewanee was a natural choice because of our connections and because of everything the University has done for us."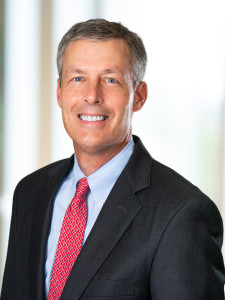 When Don Olmstead, C'81, and his wife, Jill, were thinking about organizations to include in their will, they wanted to be thoughtful about their charitable contributions. "We strive to be good stewards of the assets with which we have been blessed," Olmstead says. "Sewanee was a natural choice because of our connections and because of everything the University has done for us."

In August 1977, Olmstead packed up his old Ford Mustang, unfolded a paper map, and set out to matriculate at a school he had never even visited before. When he arrived, Director of Admission Al Gooch greeted him warmly by name despite never having met him. Olmstead took this interaction as proof positive that he had made the right choice in attending Sewanee. "From day one, I knew this was a special place," he says.

Olmstead's motivation to give back to Sewanee stems from his appreciation for the education he received both inside and outside the classroom. "Sewanee gave me a lifelong appreciation for learning and a well-rounded education, particularly with regard to the ability to communicate through writing and speaking." The sense of community that Olmstead experienced on his very first day on the Mountain is also something that he has carried with him throughout the years. "The connections I have with other Sewanee folks hold a special place in my heart," he says.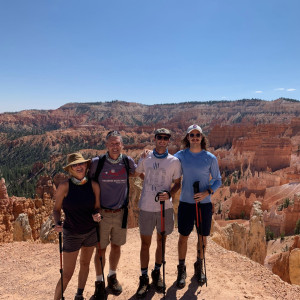 When asked what motivates him to give back to Sewanee year after year, Olmstead says, "We want to continue to make Sewanee a financially strong institution because we believe in it. Ten, 50, 100 years from now, we want Sewanee to continue to attract the best students, professors, and staff, and we know that takes effort and resources."

Olmstead urges others who are passionate about Sewanee to support the University as well. "First and foremost, I would encourage every alumnus to give to the Sewanee Fund yearly and consider a planned gift when they are thinking about their legacy," he says. "If you had the same wonderful Sewanee experience that I and so many others had, it's important to give back to keep Sewanee strong so that others may benefit from the same transformative experience."

Vice President for University Relations Debbie Vaughn, P'20, sees the Olmsteads as model philanthropists. "Don has been involved with Sewanee for many years as both a volunteer and an annual donor," she says. "We are so grateful for alumni and friends like Don and Jill for their commitment to being members of our University's never-failing succession of benefactors."
---
For more information about making a planned gift to Sewanee,
please visit sewaneelegacy.com.