Nine members of the Class of 2024 were initiated into membership in Phi Beta Kappa during a ceremony on Oct. 6.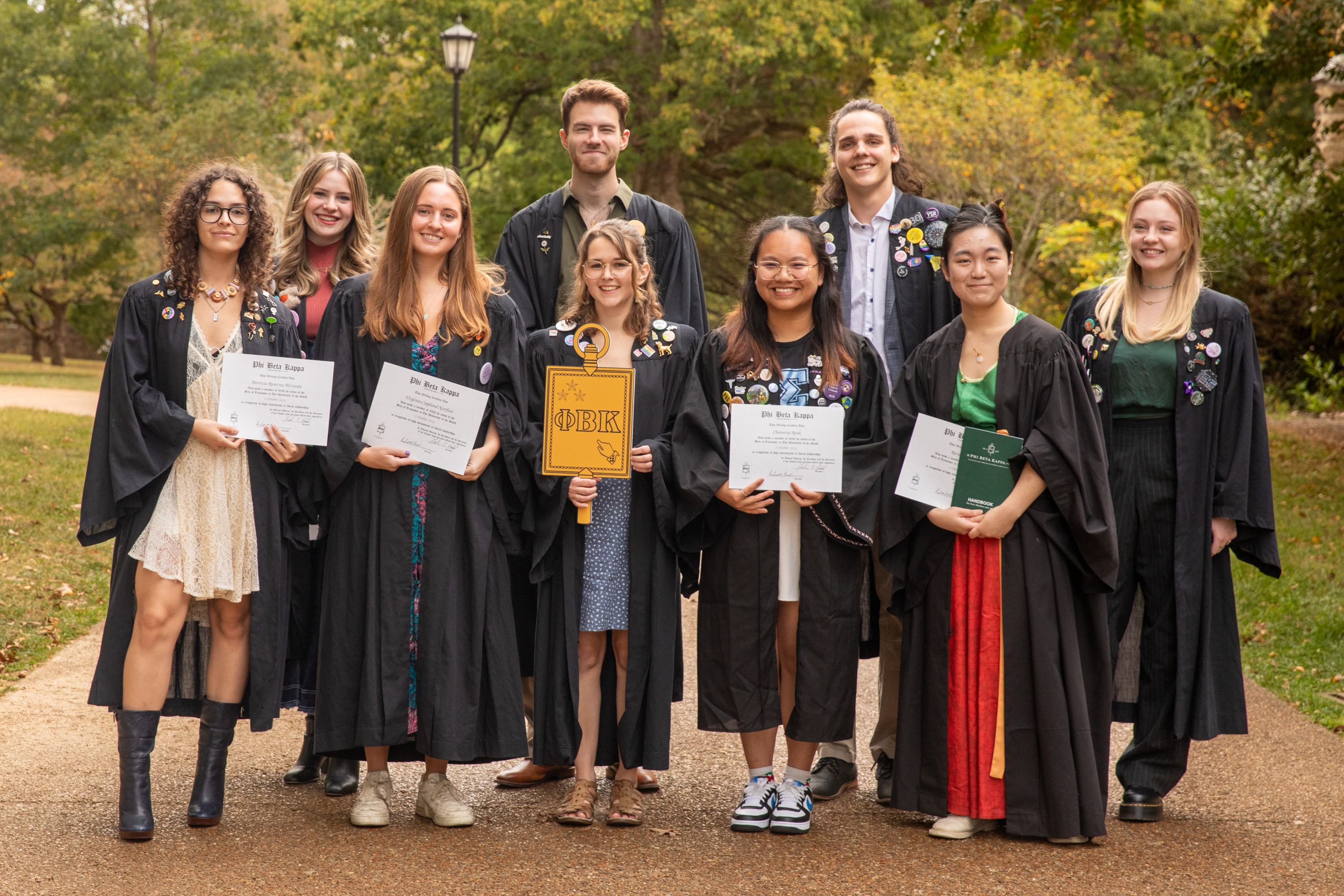 Nine members of the Class of 2024 have been elected to membership in Phi Beta Kappa. The initiation ceremony was held at the University archives on Thursday, Oct. 5.
Election to Phi Beta Kappa is perhaps the most prized honor a college student can receive. Students who have demonstrated exceptional academic excellence become eligible for election after completing at least six consecutive semesters. Phi Beta Kappa was founded in 1776 at the College of William and Mary; the Sewanee Chapter, Beta of Tennessee, was established in 1926.
Congratulations to Sewanee's newest members:
Sophia Lawrence Burr a religious studies major from Atlanta, Georgia
Annie Elizabeth Clark a psychology major from Lewisville, Texas
Máté Patrik Garai a physics and mathematics major form Budapest, Hungary
Channita Keuk a chemistry major from Phnom Penh, Cambodia
Jacob Tyler Michel a biology and anthropology major from Louisville, Kentucky
Patricia Ramirez Miranda a women's and gender studies major from Winchester, Tennessee
Virginia Copeland Norfleet a psychology major from Richmond, Virginia
Hannah Lee Swann a music and mathematics major from Sparta, Tennessee
Kaiwen Zheng a biochemistry major from Kunming, China
Each year the Sewanee chapter elects a total of approximately 10 percent of the senior class to membership in Phi Beta Kappa. Two percent of the class generally is elected at the beginning of the first semester, on the basis of six semesters' work; additional members are elected at the beginning of the second semester and during Commencement Weekend.