Professor Deon Miles appointed associate dean for inclusion and faculty development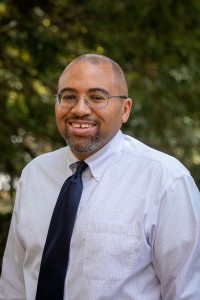 The Office of the Dean of the College is very pleased to announce that Professor of Chemistry, Deon Miles, will serve as interim associate dean for inclusion and faculty development for the 2023-2024 academic year. His appointment will begin August 1st.
Prof. Miles' experience has prepared him well for this new role. He served as co-director of the Center for Teaching for several years after co-chairing the task force that reimagined and revitalized the CFT. Prof. Miles led the creation of many of the CFT's now-signature programs and designed the physical space that remains in operation today.
As former chair of the Chemistry department, he has experience with faculty recruitment and retention, mentorship, and review processes. In addition, he has served on relevant committees, including Promotion and Tenure and Hearings. Most recently, he served as co-chair of the recent Names and Places Committee, established by the Board of Regents.
Prof. Miles is also an excellent teacher and scholar. He was a facilitator at the annual Associated Colleges of the South's annual Summer Teaching & Learning Workshop for many years. He has received numerous internal and external grants to support his research program, through which he has mentored many students since he arrived in Sewanee in 2002.