The 2019 summer season found Sewanee faculty, staff, and students fully engaged in a variety of environmental activities.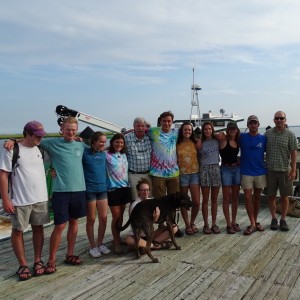 Ten Sewanee students completed a number of research projects on the marshes, beaches, and forests of St. Catherines Island—under the guidance of Professors Kirk Zigler, Kristen Cecala, Eric Keen, and Ken Smith—as the Island Ecology Program wrapped up its 34th year on the island. The five-week program provides an opportunity to live and work on one of the largest undeveloped islands on the Atlantic coast.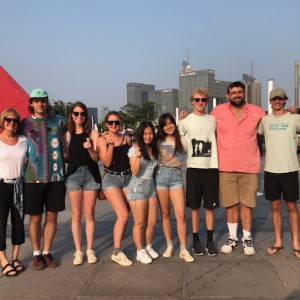 For the second year, Professors Scott Wilson and Deborah McGrath led a team of five students to study and collaborate with water researchers at China's Nanjing University during a three-week venture. (Photo, left)
Professors Russell Fielding and Chris Van de Ven led a team of Sewanee students in Iceland, where they studied the country's geology and sustainability projects. See a photo essay about a previous Iceland trip.
Sewanee's Office of Career and Leadership Development funded more than 40 environmental research and management internships this summer. These students are working with professors in Sewanee, across the United States, and around the world.
Find more information about all of Sewanee's environmental studies programs.
The Sewanee Environmental Institute once again hosted high school students for class and field work with Sewanee faculty and staff. This year, students from 15 states and China participated under the guidance of Professor Ken Smith and Sewanee students Vanessa Moss, Marquis Schreiber, Greta Flaig, and Jacob Finco. The Pre-College Field Studies Experience is a residential summer program for students who are passionate about the outdoors and interested in advancing their knowledge and skills in the study of the environment.