Dr. Mila Dragojević Receives Fulbright Award
Sewanee Professor of Politics Mila Dragojević has received a U.S. Fulbright Scholar Program Award for the 2022-23 academic year from the U.S. Department of State and the Fulbright Foreign Scholarship Board. The award will allow Dragojević to spend the fall in Croatia conducting research on political leadership and conflict in the context of the Croatian Spring movement in 1971.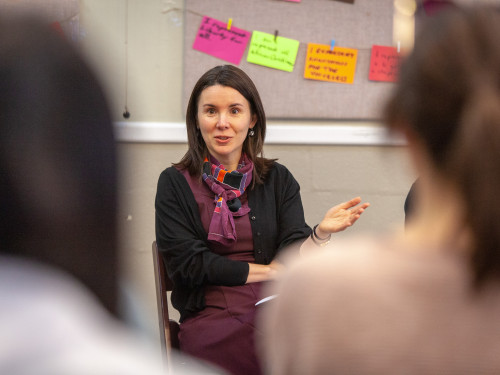 A professor in the Politics Department since 2010, Dragojević has taught courses on European and Latin American politics, multiculturalism and equality, immigration, identity, ethnicity and political violence, peace and diplomacy, and civil wars. In her research, Dragojević investigates the links between cultural components of social identities (such as ethnicity, race, language, or religion) and conflict or political violence.
While in Croatia, Dragojević will work on a new book project, tentatively titled The Croatian Spring: Political Leadership in a Changing Society. In the book, Dragojević will seek to address the question of why political leaders already in power would support a liberalization movement that could undermine their own authority. She will utilize theories about political order and stability and leadership styles to analyze the movement and its ultimate failure. Her time in Croatia will permit her to access archival material and to interview academics, journalists, and former movement participants. Dragojević will also connect with Croatian scholars and present her research as part of a research fellowship with the Faculty of Political Science at the University of Zagreb.
The Fulbright Program is the U.S. government's flagship international educational exchange program. Each year, more than 800 U.S. scholars, artists, and professionals teach or conduct research overseas as Fulbright scholars. The program's alumni include 61 Nobel Prize laureates, 89 Pulitzer Prize recipients, and 40 who have served as a head of state or government. Selected for their academic merit and leadership potential, Fulbright scholars play a critical role in U.S. public diplomacy, establishing long-term relationships between people and nations.