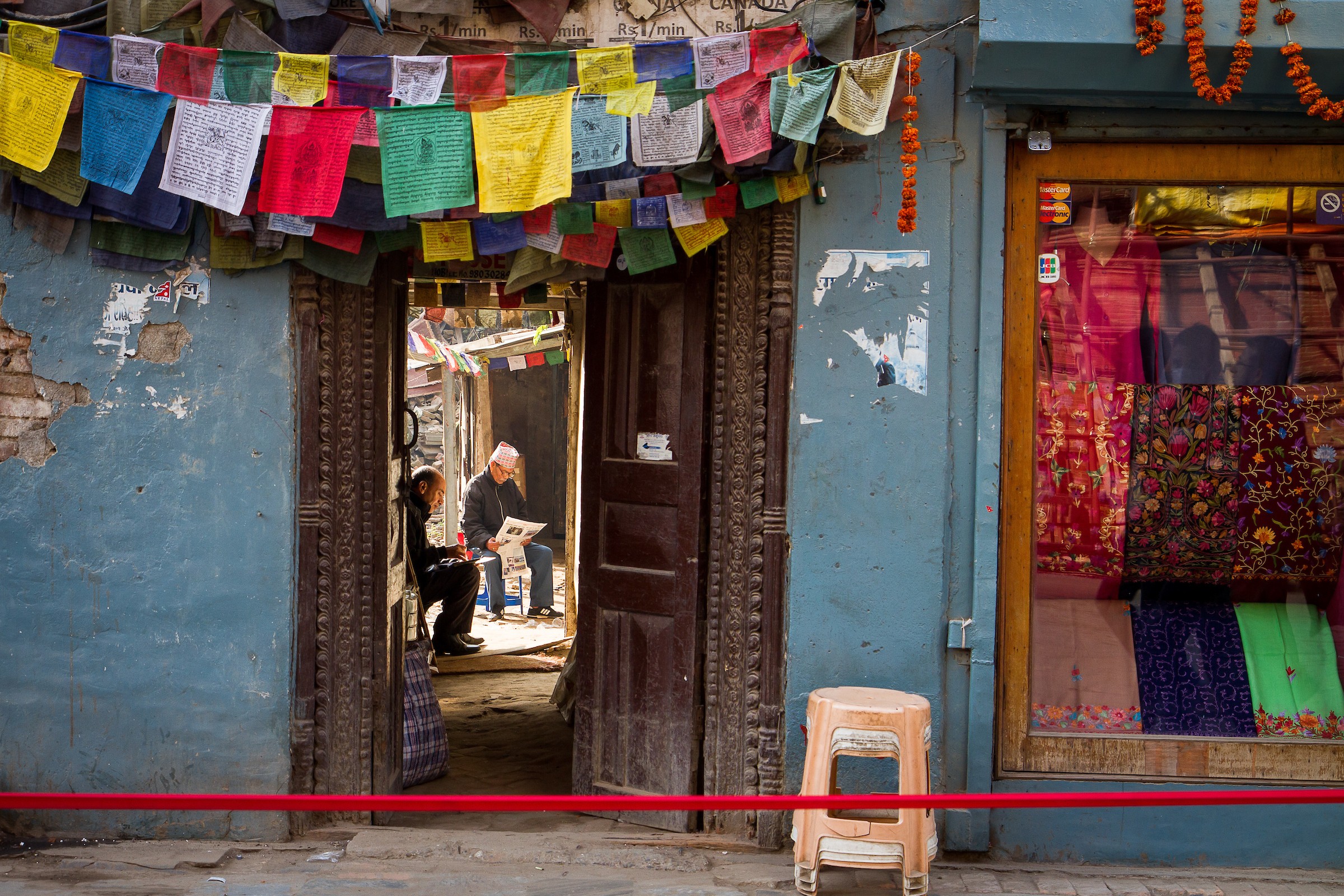 After the Quake
Photographer Preston Merchant, C'90, travels to Kathmandu to chronicle Nepalis' efforts to recover from disaster.
---
P reston Merchant, C'90, has spent years documenting the lives of South Asians, at home and abroad. His latest project took him to Kathmandu, Nepal, just seven months after the April 2015 earthquake that killed nearly 9,000 people and flattened hundreds of thousands of homes and religious structures, many of them World Heritage sites. Though the international community was quick to respond with aid, there has been little reconstruction.
"Nepal is the poorest country in South Asia after Afghanistan, heavily dependent on foreign aid," Merchant says. "But political paralysis and infighting have exacerbated a monumental tragedy."
The early stages of the crisis were well documented by the media, he says. "I wanted to focus on the ways in which Nepalis were helping each other, turning to their rich traditions of Hinduism, Buddhism, and Christianity, trying to find their own way forward."
See a slideshow of Merchant's Kathmandu photos below. (Click on the arrows in the upper-right-hand corner to expand.)
Preston Merchant is based in the Bay Area of California. He has recently completed Indiaworld: Images of the Global Indian Diaspora, which is seeking a book publisher. He teaches photography as an adjunct professor at Columbia University's Graduate School of Journalism in New York. He was the featured visual artist during the 2016 Sewanee Writers' Conference, and the photos in "Kathmandu: After the Quake" were on display in the Bairnwick Women's Center for the duration of the conference.