On a beautiful sunny Saturday, February 18, students got to see how Carnival is celebrated around the world by visiting each of the Language Theme Houses: Mardi Gras at the French House, Fasching at the German House, Carnevale at the Italian House, Maslenitsa at the Russian House, and Carnaval at the Spanish House.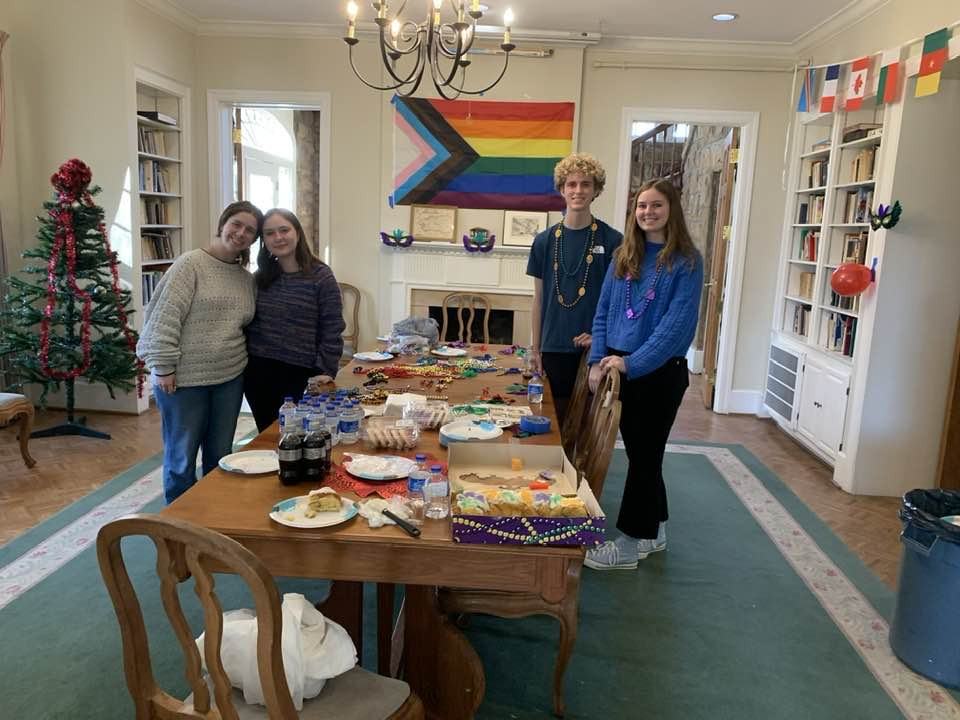 There was king cake and students made crafts using Mardi Gras beads at the French House.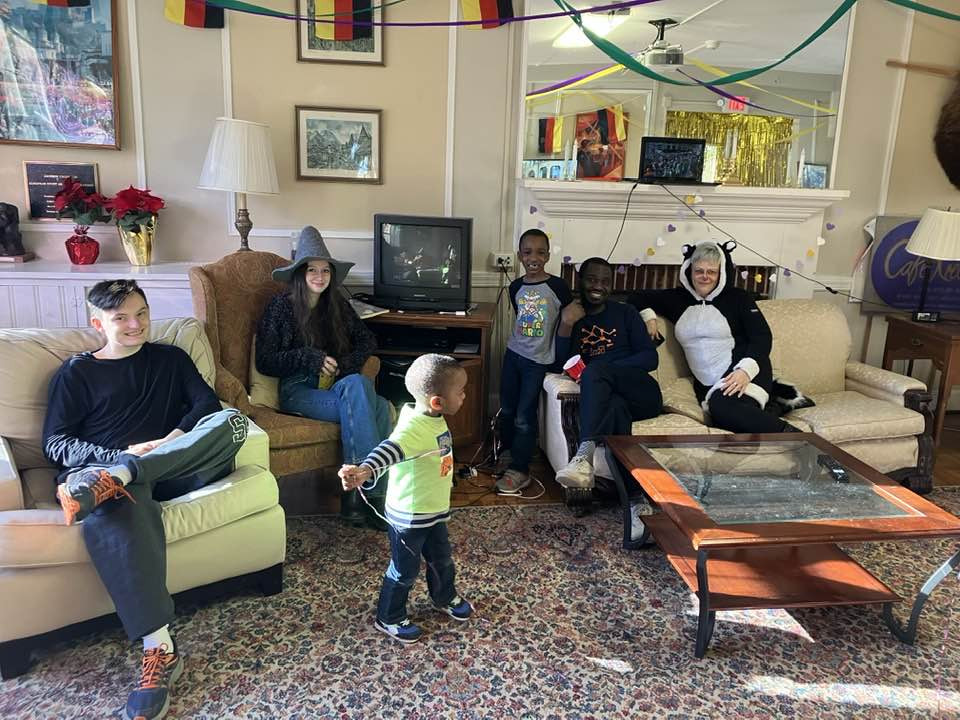 The German House offered face painting, German desserts, and the big Fasching parades in Cologne, Germany were projected on large screens.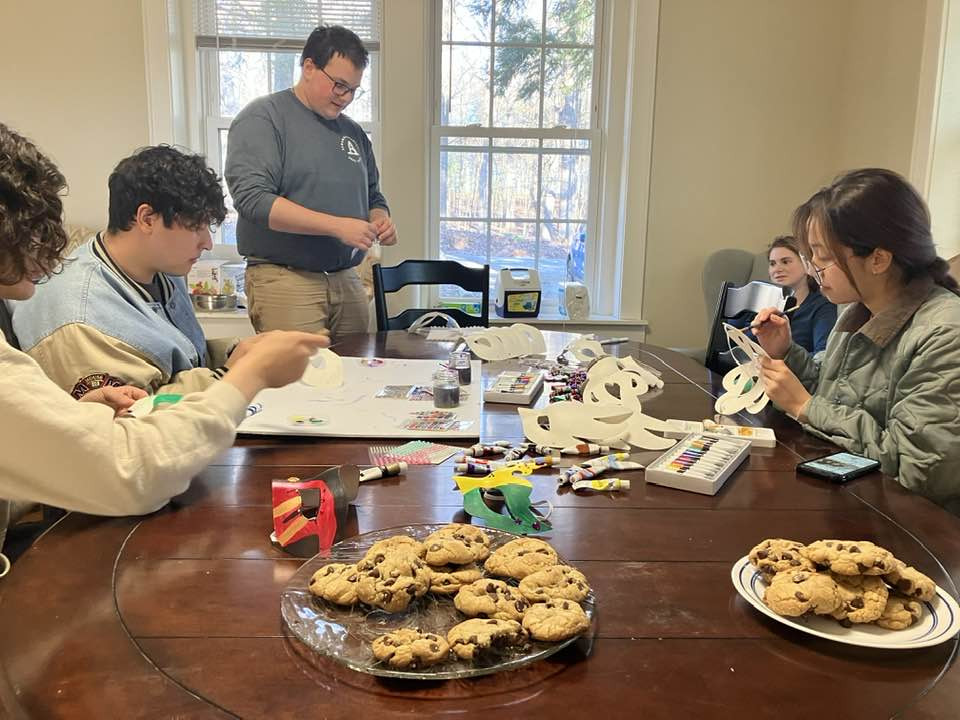 Students decorated traditional masks at the Italian House.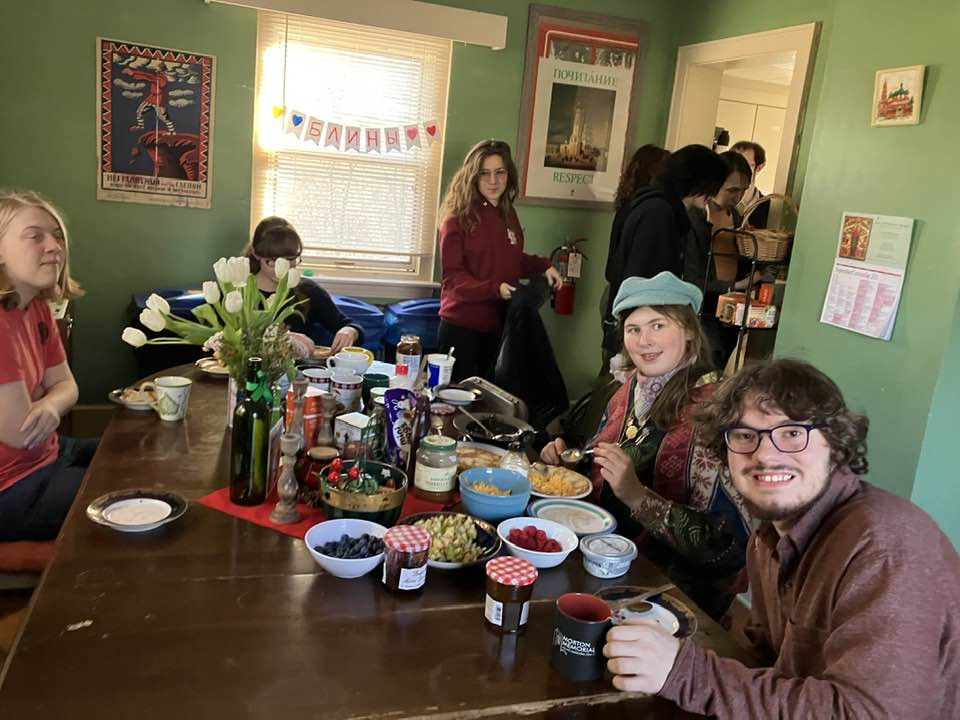 Piles of bliny (pancakes) were on offer with various toppings at the Russian House. The pancakes represent the sun, which is making its return as we head toward the spring equinox and the end of the long, dark winter.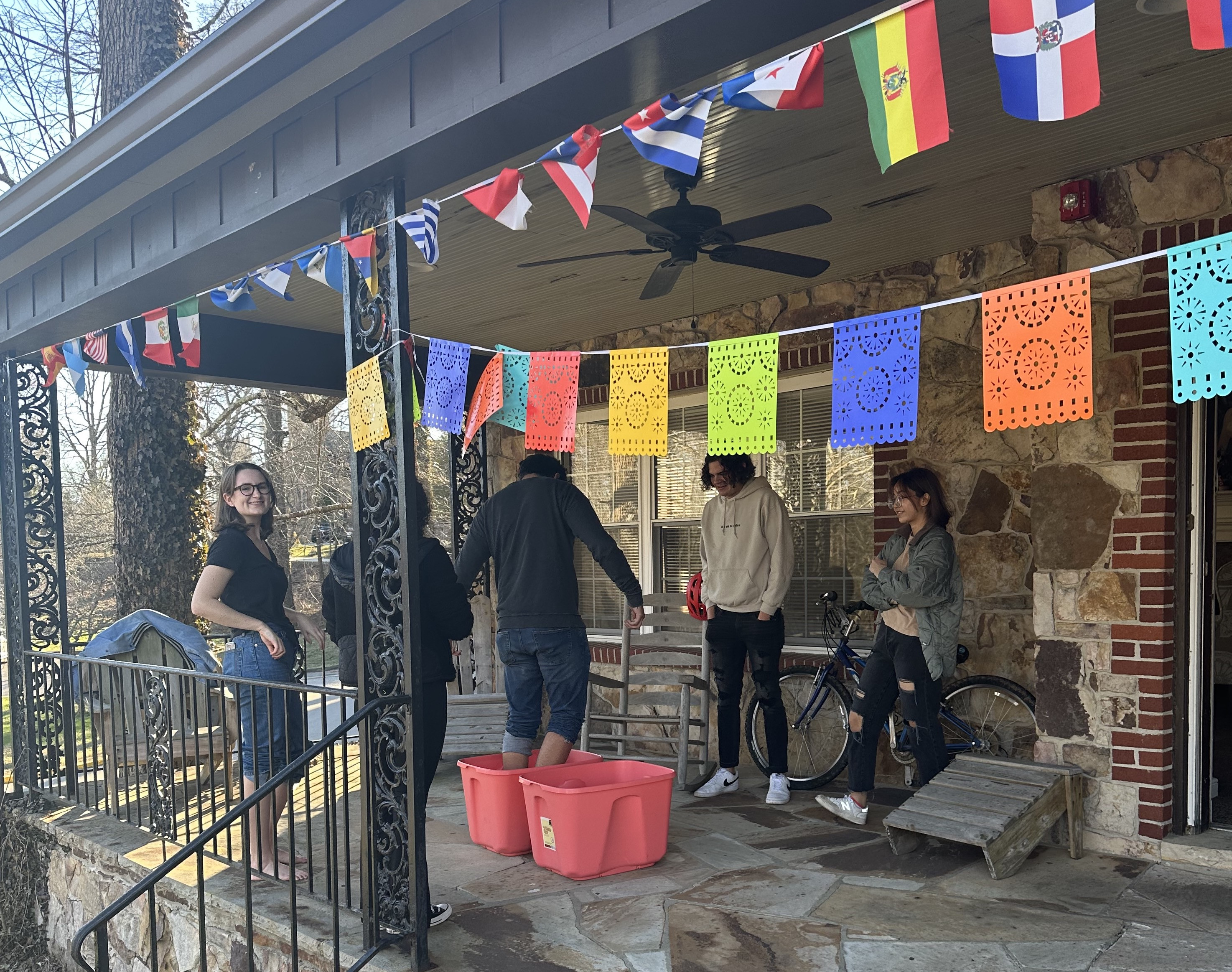 At the Spanish House, students stomped grapes and buried a fish, just 2 of the multitude of Carnaval traditions celebrated in Spain and Latin America.