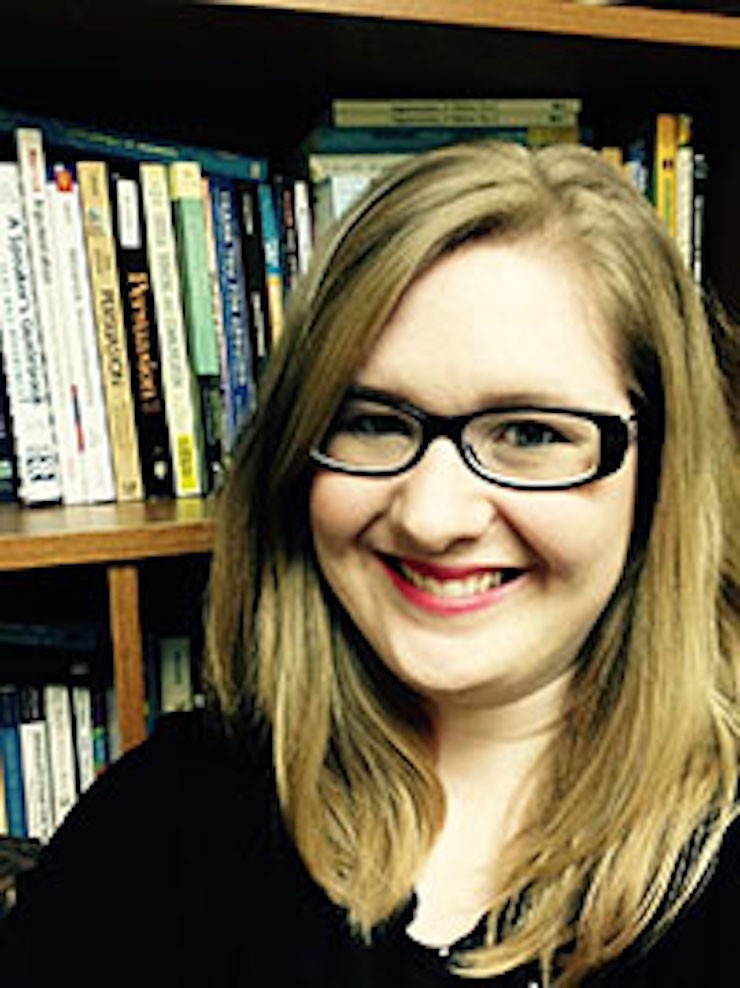 Sewanee Women's and Gender Studies and Rhetoric Professor Dr. Melody Lehn has received the Southern States Communication Association's Dwight L. Freshley Outstanding New Teacher Award.
This prestigious award honors SSCA members who have demonstrated teaching excellence early in their careers.
Nominees and recipients must teach courses in public speaking and listening (or allied fields) and have taught full-time for not more than five years.
As part of her nomination, student here at Sewanee shared their experiences and joys from Dr. Lehn's classroom:
There is arguably no true altruism - except perhaps within the hearts and minds of our best teachers. Dr. Melody Lehn thoroughly represents what individuals wish to receive from higher education: holistic and honest viewpoints from which knowledge can be gained, challenged, and articulated.

Never before have I witnessed a classroom so fully unified and engaged with not only the material, but the professor herself, and it is truly one of the most genuinely inspiring experiences I've had.

Her class and teaching style have turned public speaking from my worst fear to my absolute favorite class, to the point that I cannot wait to speak in other classes just to be able to implement what I have learned from her class.
A regional organization, SSCA stretches from Virginia to Texas and from Florida to Tennessee. Because SSCA is the largest and most active of the field's four regional organizations, membership includes many from outside the region.
This award is only given to one person annually.
Congratulations Melody!