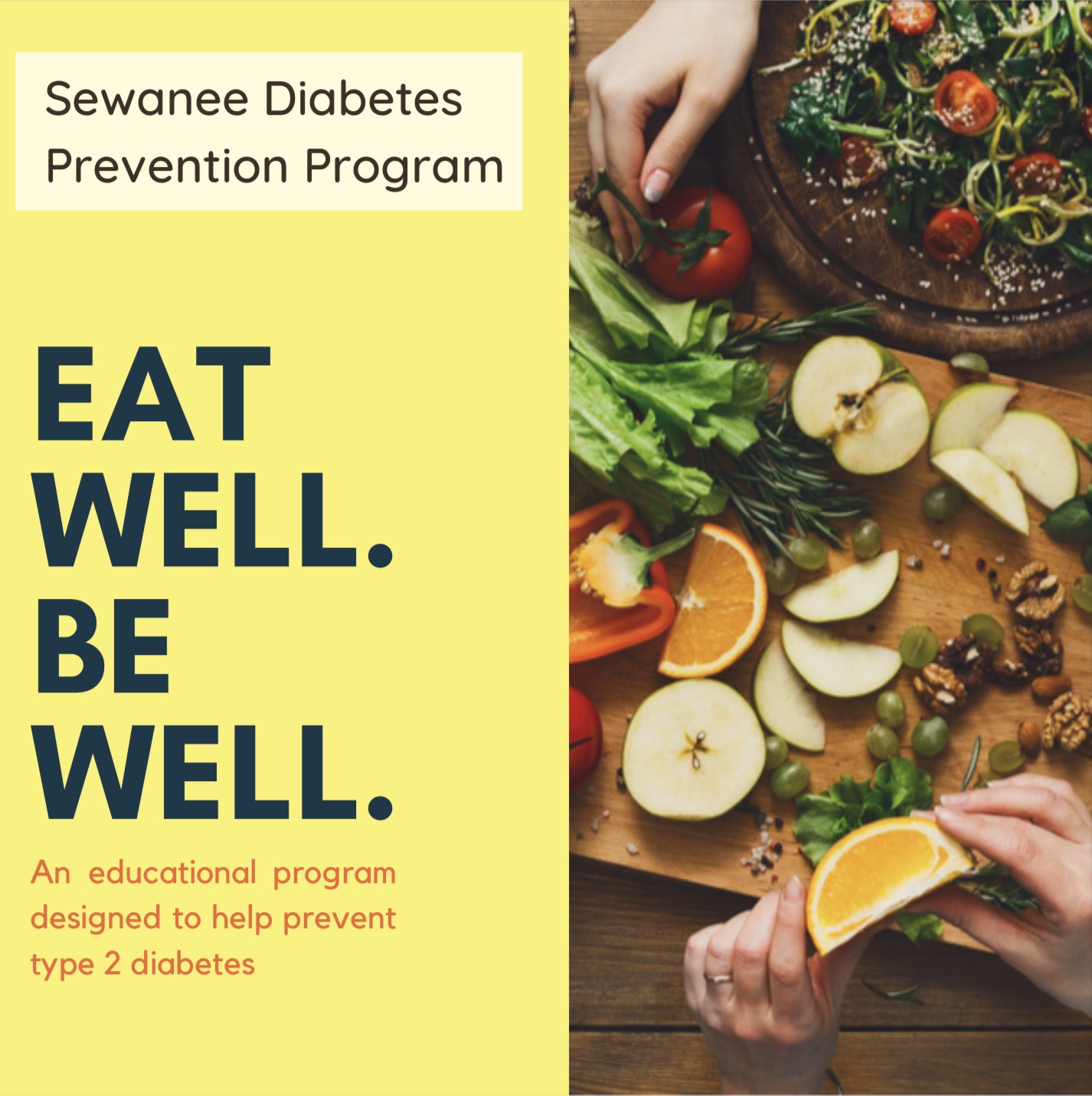 Diabetes Education Fellows are making a difference in our community, and this spring marks the four-year anniversary of Eat Well. Be Well., a diabetes prevention program developed by Sewanee students in coordination with Certified Diabetes Educator Karen Gilson, MD. Our goal is to help community members take control of their health and prevent type 2 diabetes through lifestyle changes.
Through the Diabetes Education Program, students develop a strong foundation in nutrition and the biology of diabetes, while honing skills in cultural competence, oral communication, and communicating across differences. biology of diabetes, and nutrition through a series of training, program development, feedback, and reflection.
This program has gone through several iterations. It originated from a discussion between Grundy County Health Ambassadors, the Grundy County Health Council, and representatives of the Tennessee Department of Health, all of whom saw a profound need for more diabetes education in our area. Amanda Watters, C'18, spearheaded a CDC diabetes prevention program that was supported by Director of Service Internships in the Office of Civic Engagement Robin Hille Michaels and Associate Director of the Office of Medical and Health Programs Cynthia Gray. When Gilson reached out to Gray and Hille Michaels, a new program began.
Gilson's invigorating enthusiasm and decades of experience kick-started the Eat Well. Be Well. program. Together with Hille Michaels and Gray, Gilson trains Sewanee Diabetes Education Fellows who are led by Canale Leader Nika Gorski, C'22, and Hayeon Ryou, C'23. Together, the group focuses on educating the community and preventing type 2 diabetes in the surrounding communities through interactive workshops, which are available in person or online.
If you would like to join us for our next program or would like to learn more, contact Nika Gorski.
Interested in being a Diabetes Education Fellow? Reach out to Assistant Director Cynthia Gray. Applications will open this spring.