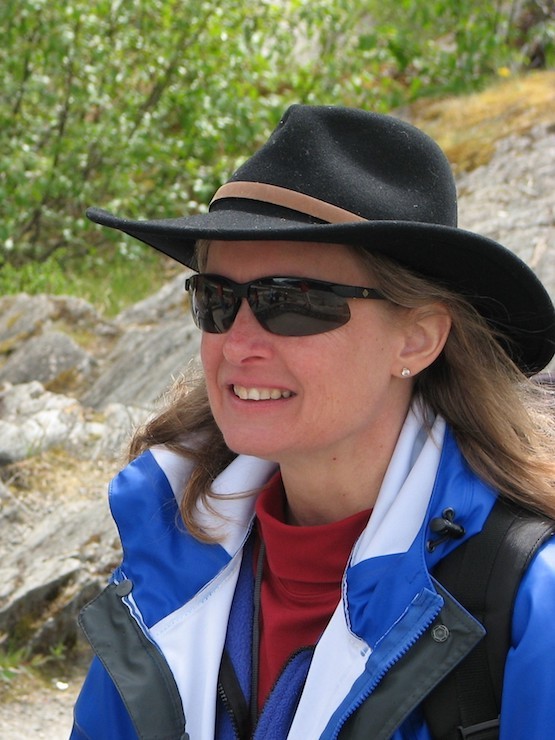 Professor of Forestry
B.S. Spring Hill College; M.S. Texas A & M University;
Ph.D. 1994, University of Georgia
Courses Taught:
Introduction to Forestry
Dendrology Silviculture
Urban Forest Management
Forest Ecology
Forests: Food, Medicine, and More
Forest Watershed Measurements
Watershed Research Project:
I am currently coordinator of a 50-acre instrumented watershed (Split Creek) located on the Domain of the University of the South. The project began with my participation in a multi-college research project entitled "Collaboration Through Appalachian Watershed Studies". Funded through the Mellon Foundation, Appalachian College Association (ACA), and a National Science Foundation CCLI grant, the purpose of the project was to facilitate collaborative environmental research and teaching among small undergraduate institutions. The colleges range from Middle Tennessee to Maryland, and provide opportunities for students to compare watershed processes across the Appalachian region and share their work online.
Sewanee's watershed is located in an upland hardwood forest. Student summer interns worked with Sewanee Forestry and Geology Faculty to install a weather station and stream flume that have been recording data for student and faculty research use since April 2001. The watershed is the site of a number of ongoing projects. For example, with the help of students, we collect and process monthly water samples, monitor annual leaf production, and compare nutrient concentrations and stream flow to a more "urbanized" stream near Central Campus. More information and photos are available on the Sewanee Watershed Website.
EREN - The Ecological Research as Education Network:
I am one of the founding members of the EREN network. Funded by the National Science Foundation (NSF), the purpose of EREN is to establish an ecological research and education network among faculty at primarily undergraduate institutions. The network, began with 12 institutions, including Sewanee, and has expanded to over 200 members. As a co-author on the grant, I also serve as part of the leadership working group and as Co-Pi of the Permanent Forest Plot Project. The goals of the EREN team and network are to develop collaborative research projects focused on regional to continental-scale ecological issues, actively engage undergraduate students in the project research as a means of enhancing their coursework in ecosystem science, create a continental-scale ecology course module using research data developed across the network, and establish a database of the network's ecological data sets which will be freely available online. The EREN partners with existing research networks, such as the National Ecological Observatory Network (NEON), which is also hoping to increase participation by science faculty at primarily undergraduate institutions. For more information, visit the EREN website: http://erenweb.org/
Forests: Food, Medicine, and More
Through this course students learn about traditional, and modern uses of the forest for food, medicine, and other non-timber forest products such as holiday decorations and resins and oils. The attached list includes Domain plants that have been recognized as either medicinal or edible.


Other Research Interests
My research interests include hardwood silviculture, forest stand dynamics in response to disturbance, silvics of non-commercial hardwoods, non-traditional forest products, and urban forest management. My current projects focus on the ecology of forested watersheds, species composition and growth of primarily hardwood sites after disturbance, impacts of exotic pests such as the Emerald Ash Borer and the Hemlock Wooly Adelgid on Urban and native forests, and the establishment and use of long term, permanent forest plots to track forest changes over time.
Areas of Expertise
Ecology of upland watersheds, Woody Plants of the US, Urban Forestry, Silviculture,