Professor Elyzabeth Wilder wins prestigious Tennessee Arts Commission Fellowship.
​​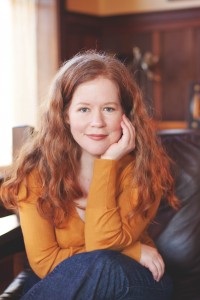 Professor Elyzabeth Wilder has won the prestigious Tennessee Arts Commission Fellowship. The Tennessee Arts Commission awards the Individual Artist Fellowship annually to recognize and acknowledge outstanding professional Tennessee artists who add to the state's cultural vitality. Wilder is one of just five artists named as this year's fellows.
An assistant professor of English and creative writing, Wilder first came to Sewanee as the Tennessee Williams playwright-in-residence in 2012. Her plays have been produced at the Alabama Shakespeare Festival, Denver Center, Cleveland Play House, and the Royal Court (London)—where her play Fresh Kills marked the professional debut of actor Matt Smith, the British actor best known for playing The Doctor on Doctor Who.
In addition to her plays, Wilder has written for the serialized podcast In Good Company and was a staff writer on the CBS show Love Monkey.
Wilder won the Individual Artist Fellowship for her play Zelda in the Backyard. The one-woman show follows its protagonist's quest to reassemble Zelda, an inherited—and wrecked—1961 Rolls Royce, in a story of love, loss, and all the roads in between.