The University of the South officially welcomed more than 450 members of the Class of 2023 and other new students to the University with Orientation beginning on move-in day, Saturday, August 24. Classes in the College begin Wednesday, August 28.
New international students arrived August 11, and other first-year students joined them August 14 for Finding Your Place; 115 students are participating this year in that interdisciplinary program. Almost 200 more first-year students were on campus for PRE (August 21).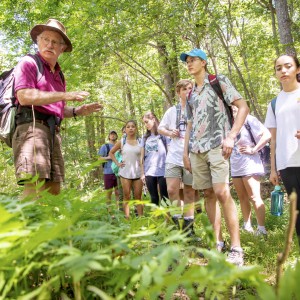 Finding Your Place allows new students to discover and become connected to Sewanee and the larger community, and to begin developing strong relationships with classmates, student mentors, and professors. Participants enjoy plenary sessions, smaller individual sections, and numerous field trips around middle Tennessee.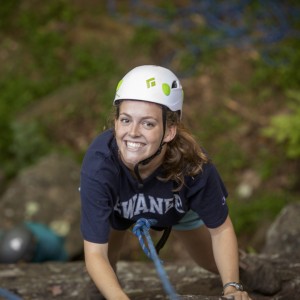 PRE-Orientation offers incoming students the opportunity to spend three days making friends and familiarizing themselves with Sewanee's 13,000-acre Domain through activities such as rock climbing, canoeing, or community service.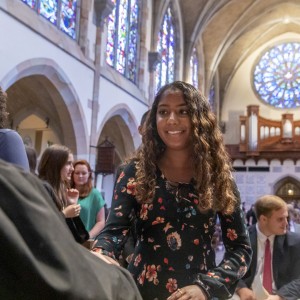 The four-day student orientation included residence hall meetings and activities; information sessions, meetings and meals with academic advisers; and a class photo followed by the signing of the Honor Code. The Honor Code signing is both solemn and celebratory, and marks the official matriculation of students into the University of the South. The signing of the Honor Code was live streamed.
Following summers working, studying, or interning in locations across the U.S., as well as from Germany to Ghana, and from China to the Caribbean, returning Sewanee students began to arrive back on campus in mid-August. Almost 250 athletes, along with proctors and other student leaders, were among the first groups to return.
The annual "Launching of a New Year" event allows the entire campus to hear about the year ahead from Vice-Chancellor McCardell and student leaders. It is followed by a community picnic the evening before classes begin.
Read the Vice-Chancellor's welcome remarks to Finding Your Place participants (given Aug. 14) and to new families (given Aug. 25).
See photos from Finding your Place, PRE-Orientation, Orientation, the class photo, the Honor Code signing, and the Launching of a New Year.