The University of the South welcomes six new tenure-track faculty members this fall, along with three alumni who have returned this year to teach.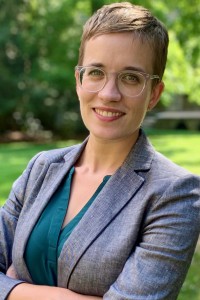 Molly M. Brookfield, assistant professor of history and women's & gender studies, is teaching courses on 19th- and 20th-century U.S. women's history, history of sexual violence, and women's and gender studies. She is also working on a book that documents the history of men's harassment of women in public places, better known as street harassment. She has a B.A. from Macalester College; an M.A. from University College London; and recently graduated from the University of Michigan's History and Women's Studies joint Ph.D. program.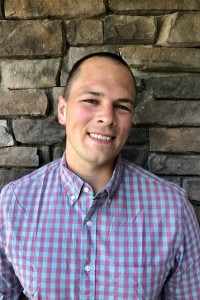 Assistant Professor of Geology Max Dahlquist studies the response of the Earth's surface to tectonic and climatic forces, focusing on a range of scales from tiny weathering cracks to enormous landslides. At Sewanee he will be teaching courses in structural and physical geology, sedimentology, and geomorphology. Dahlquist comes from a postdoc at University of North Carolina - Charlotte, after receiving a Ph.D. from the University of Southern California.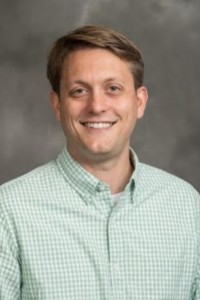 Ben Mangrum, assistant professor of English, teaches courses on literature and the environment. He was most recently a postdoctoral fellow with the Michigan Society of Fellows, following two years as visiting assistant professor at Davidson College. His scholarship takes modern and contemporary American literature as an opportunity to reconsider the cultural and intellectual history of liberalism. He also regularly publishes on the history of environmentalism in the US, and he has written about the use of digital tools for humanities research. He received a Ph.D. from the University of North Carolina at Chapel Hill.
Assistant Professor of Economics Kartik Misra comes to Sewanee from the University of Maryland College Park. His areas of specialization are development economics, applied microeconomics, and political economy. His research examines the role of historical institutions, economic inequality, and concentration of political power on the choice and the impact of government policies on employment generation, poverty reduction, and distribution of resources in developing countries. He completed a Ph.D. in Economics from the University of Massachusetts Amherst.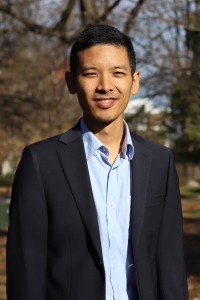 Lhakpa Sherpa, also an assistant professor of economics, taught at Carleton College before joining the Sewanee faculty. His current research focuses on studying aggregate implications of existing policies regarding education finance. He is also interested in studying structural changes in the economy, especially as they pertain to changes in the demand and supply of labor across different demographic groups. He earned a Ph.D. in economics from University of Pittsburgh.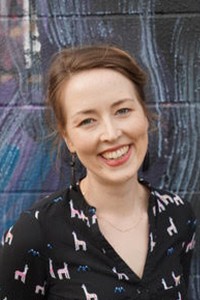 Assistant professor of art history Leslie E. Todd works on early modern art history with a specialization in art of colonial Latin America. She investigates how early modern visual practice enacted and upheld the dynamic relationship between metropole and colony that defined Spanish colonialism in the Americas. Her current project focuses on wooden polychrome sculpture dating to the second half of the 18th century from Quito, Ecuador, a major center for sculpture making in colonial Spanish America. She holds a Ph.D. in art history from the University of Florida.
We are happy to have alumni Matt Cathey, Katharine Wilkinson, and Bret Windhauser back on the Mountain this year.
Matt Cathey, C'98, is an associate professor of mathematics at Wofford College who is spending his sabbatical year teaching at Sewanee. He is interested in the pedagogy of mathematics (he is coauthor of a calculus textbook), and is always looking for new ways to communicate old ideas. He recently added a master's degree in statistics to his Ph.D. in mathematics from the University of Tennessee.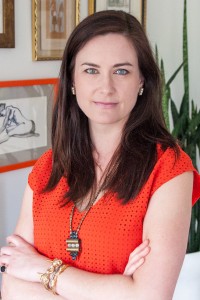 Katharine Wilkinson, C'05, is an author and expert on climate solutions, communication, and leadership. Her publications include All We Can Save, The Drawdown Review, the New York Times bestseller Drawdown, and Between God & Green. She is co-founder of the All We Can Save Project and editor-in-chief at Project Drawdown. A religion major and Rhodes Scholar at Sewanee, she is teaching in the Religious Studies Department.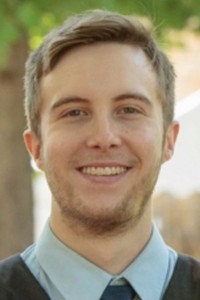 Bret Windhauser, C'18, is teaching Arabic at Sewanee. For an M.A. in Near Eastern Languages and Civilization at the University of Washington, he concentrated in Arabic and Turkish studies while also taking classes in Hebrew, Ottoman Turkish, and Ge'ez. His research centers around the interplay of informal economic networks throughout the Middle East and North Africa. In addition to his work here, he also transcribes Ge'ez manuscripts for Princeton's Ethiopian Miracles of Mary Project. He majored in French and international & global studies at Sewanee.