Grammy Award-winning conductor JoAnn Falletta will give the convocation address.
The University of the South will hold a Fall Convocation on Friday, Sept. 17, coinciding with Family Weekend. Conductor and recording artist JoAnn Falletta will be the convocation speaker and will receive an honorary degree. The Convocation, which will be held at 4:30 p.m. in All Saints' Chapel, will include the induction of approximately 340 new members into the Order of the Gown.
The Convocation and gowning will be livestreamed. Only students receiving (or giving) gowns and families of new OG members will have tickets for admission to the Chapel. All others are invited to watch Convocation in Guerry Auditorium.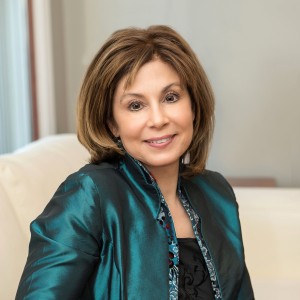 Also on Friday, the Sewanee Summer Music Festival will present a concert honoring JoAnn Falletta at 7:30 p.m. in Guerry Auditorium. It will feature 2021 SSMF Jacqueline Avent Concerto Competition winners along with Festival artist-faculty. Please RSVP by phone to 931.598.1225 or to jnowens@sewanee.edu by September 15. Falletta is a long-time conductor of the Sewanee Summer Music Festival, and will return for another season during the summer of 2022.
The Family Weekend schedule also includes tours; a golf tournament; gallery exhibitions; the chance to attend a class or visit with faculty during office hours; numerous athletic events; and a celebration picnic on the Quad. See more about Family Weekend.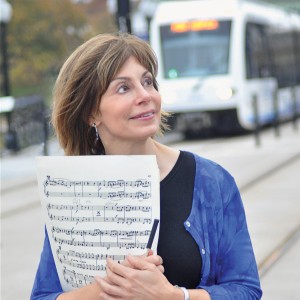 Grammy Award-winning conductor JoAnn Falletta serves as music director of the Buffalo Philharmonic Orchestra and the Connie and Marc Jacobson Music Director Laureate of the Virginia Symphony Orchestra. She is also principal guest conductor of the Brevard Music Center and artistic adviser to the Hawaii Symphony Orchestra and the Cleveland Institute of Music Orchestra. Falletta is hailed for her work as a conductor, recording artist, and audience builder. A champion of American composers, she has introduced more than 500 works by American composers, including more than 140 world premieres.
With the Buffalo Philharmonic, Falletta became the first woman to lead a major American ensemble, and she is credited with bringing the orchestra to a new level of national and international prominence. As a recording artist, Falletta has a discography of almost 120 titles and won individual Grammy Awards in 2019 and 2020. In 2019, she was named Performance Today's Classical Woman of the Year. Falletta is an advocate and mentor for student and young professional musicians. She is a member of the American Academy of Arts and Sciences, served as a member of the National Council on the Arts, and has received numerous conducting awards.