All Sewanee faculty and staff members were tested for COVID-19 in late July, prior to students returning to campus.
Vice-Chancellor Brigety has explained that Sewanee's strategy for a safe fall semester during the COVID-19 pandemic relies on both individual responsibility and a collective response.
Individual responsibility will involve each one of us being diligent about practicing the "three Ws"—Wash your hands, Wear a mask, Watch your distance. The University's collective response includes employee testing for COVID-19, and all faculty and staff members were tested in late July, prior to students returning to campus.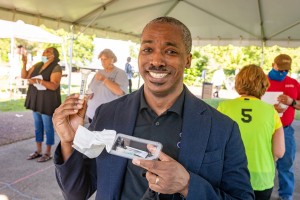 This employee testing and the student testing that will follow are intended, to the best of the University's ability, to prevent the spread of the virus, to protect the health and safety of everyone on campus, and to be able to maintain University operations. All students and employees will be tested before the academic year begins. Approximately 10% of the campus population will be tested each week after the semester begins.
Sewanee has developed a custom testing program in partnership with the Chattanooga-based Baylor Esoteric and Molecule Lab. The test is a nucleic acid assay, the most accurate form of testing, and is a non-invasive self-administered saliva test.
The testing of 50 to 100 employees a day also practiced and confirmed the testing process that will be employed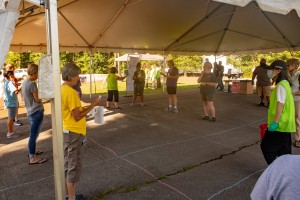 when students arrive in Sewanee; the procedures are now well-established for students. The testing was done at Cravens Hall, where appropriate distancing is easy inside and outside. Each person tested was notified of the outcome of the test within 24 hours, either by email or phone call from a University public health officer or Human Resources.
The University's test results have been incorporated into the test results for the state and the county of residence of each employee tested. A page on Sewanee's COVID-19 website will track student and employee test results and COVID-19 cases; look for more information to be added as we move into the fall.
The University understands that the information needed to carry out these health and safety protocols is confidential and private, and is protected under the Health Information Portability and Accountability Act (HIPAA).